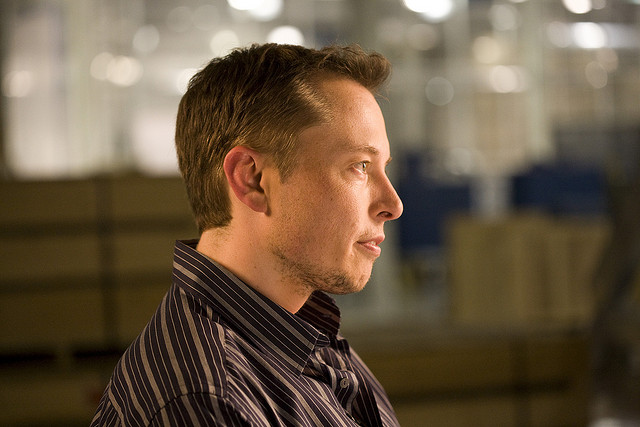 It's no secret that Apple is looking to enter the electric car (EV) space after insiders leaked that the 600+ billion dollar lifestyle brand, twenty times larger in market cap than Tesla, has decided to triple its Project Titan team from 600 to 1,800 designers and engineers. Apple has also made an arrangement with GoMentum, a test facility in northern California, to test its EV prototypes far away from prying eyes and spy photographers.
Rumors of Apple poaching Tesla employees with $250,000 signing bonuses have always run rampant across much of Silicon Valley, but the latest report from Business Insider may reveal some truths to that matter.
In Elon's recent European tour, he told Germany's Handelsblatt newspaper, "They [Apple] have hired people we've fired. We always jokingly call Apple the 'Tesla Graveyard.' If you don't make it at Tesla, you go work at Apple. I'm not kidding."
That wasn't the end of Elon's criticism of Apple. He went on to say that building a car was "the next logical thing," for the iPhone giant, but doesn't see Apple as being a serious threat to Tesla. "Did you ever take a look at the Apple Watch?" he laughed. "No, seriously: It's good that Apple is moving and investing in this direction. But cars are very complex compared to phones or smart watches," Musk said.
Elon is known for being dismissive of the competition. He famously referred to Toyota's hydrogen technology as "fool cells" that would never provide the basis for emissions free driving the way an electric car can. Within the close knit tech environment in which both Apple and Tesla function, such biting commentary is unusual. It's almost as if Tesla has indeed lost some key personnel to Apple of late and Elon is none too happy about it. There are even rumors that such losses may have delayed the beginning of production of the Model X.
No matter the reason for Musk's remarks, it is clear that if the two companies are to compete in the automotive marketplace, it is not going to be a friendly rivalry.