A look at the mainstream coverage of X, as well as posts about the Elon Musk-owned social media company on platforms such as Meta's Threads, would suggest that the site formerly known as Twitter is headed for demise. Critics typically point to X reportedly seeing fewer downloads as a notable sign that the platform is on its last legs.
As noted in an analysis from 42 Matters, an app data intelligence and analytics provider, the trends surrounding X and its competitors in the social media market are not necessarily black and white. Thus, there is some nuance to the trends of X's numbers, as well as those of its competitors. 
Last month, US news outlet Axios published a report stating that X "hemorrhaged users and advertisers in its first year under Elon Musk's ownership. Citing data from services such as SensorTower and Data.AI, Axios noted that app downloads for X fell about 38% globally between October 2022 and September 2023.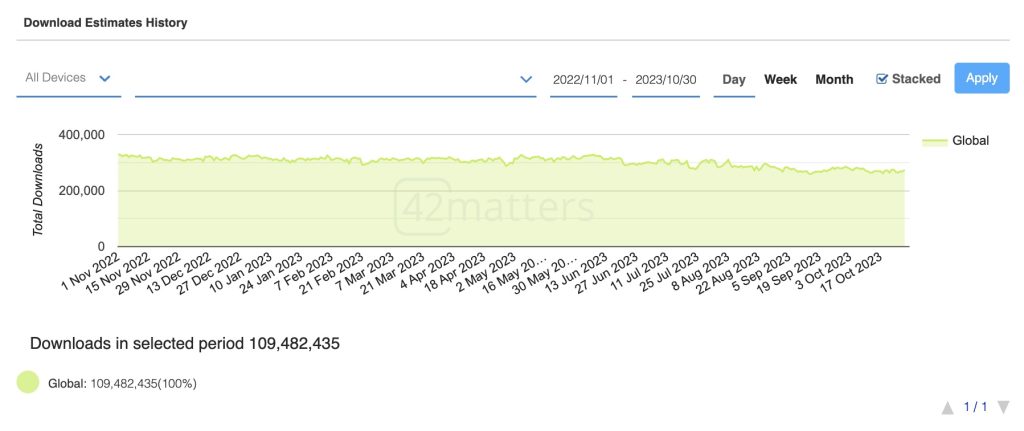 In its analysis, 42 Matters noted that between November 2022 and October 2023, X's Android downloads saw a decline of 32%, while its iOS downloads fell 17%. While these trends may suggest that mainstream claims against X are completely accurate, it should be noted that the company's monthly average users (MAUs) are on the rise. 

The firm only listed its data from Android devices, but one could already see the trend for X. In September 2023, 150,255,572 people globally used the Android version of X, up 14.5% from October 2022. MAUs among Android devices are currently at the highest point they've been all year as well. Thus, while X has seen its own fair share of challenges, the platform remains extremely popular, and its longtime users seem very reluctant to leave.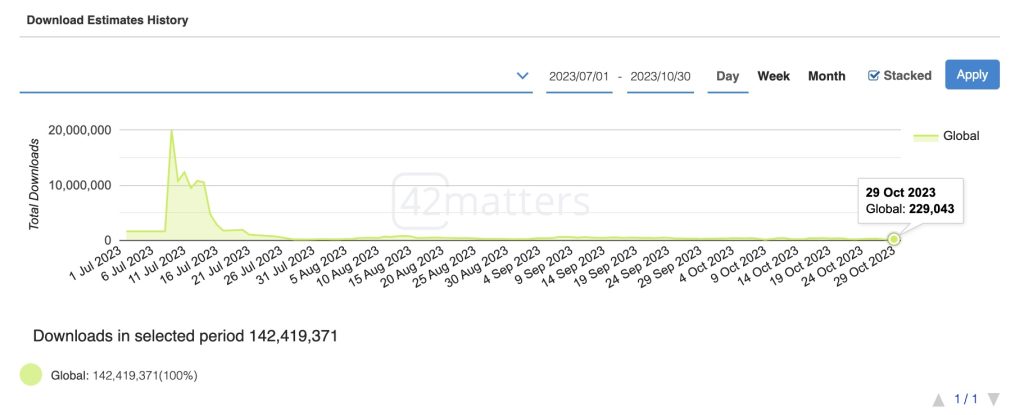 Now, as for X's rivals, the results are also quite nuanced. Take Meta, for example, which has been positioned in some mainstream coverage as X's strongest competitor. While Meta is the most downloaded X competitor on a month-to-month basis, it is not exactly leaving the Elon Musk-led social media platform in the dust. Following its blockbuster debut, Threads' downloads among Android devices saw a 91% decline between July and October, as per 42 Matters data. MAUs also saw a decline of 50% since the platform launched.
Don't hesitate to contact us with news tips. Just send a message to simon@teslarati.com to give us a heads up.