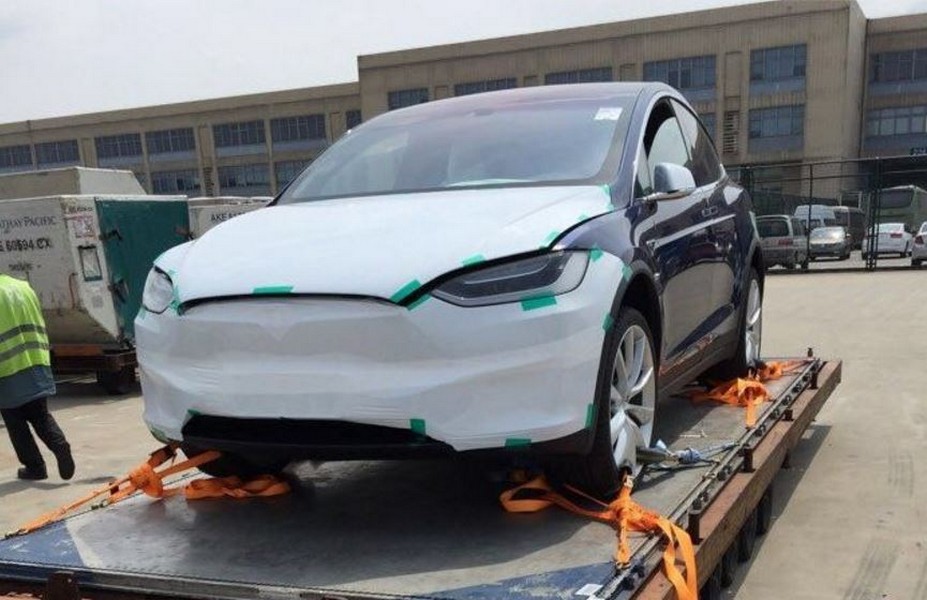 Tesla began taking Model X orders from Chinese customers back in early February and promised deliveries to customers beginning in the second quarter. Just a month later, we're beginning to see first signs that the electric SUV has arrived in the mainland.
Spotted at the Beijing airport cargo terminal (via Autohome.com.cn), a pair of white and deep blue metallic Model X are seen being unloaded from their shipping containers. The vehicles are presumably making their way to the Beijing Motor Show to take place later next month. There's also the notion that Tesla might be using the Model X in showrooms to attract Model 3 buyers with its flashy falcon wing doors.
Model X unloading at Beijing airport cargo terminal [Source: autohome.com.cn]
The Model X is expected to appeal strongly to Chinese customers because of its advanced "bioweapons defense" climate control system. Many of China's cities suffer from pervasive smog. As a result, many people in China are acutely conscious of air quality. The Model X may offer them some assurance that they and their family members are breathing clean air.
On the Tesla China website, the company touts the "eagle wing" doors on the Model X and the car's superior safety. It also focuses on its superior performance. "Depress the accelerator pedal and you can feel the thrill of a roller coaster ride," it says.
Until Tesla begins manufacturing cars in China, it will suffer a competitive disadvantage due to high import duties on foreign cars imported into China. A fully optioned Signature Series Model X will cost the equivalent of $225,000 for a Chinese customer.
Elon Musk told CNN during an interview in January that volume sales in China will be dependent upon Tesla manufacturing cars domestically. In a separate interview, he indicated that production of the Model 3 would begin in China in about 3 years. The company is currently looking for the best location for a factory in China and negotiating with prospective local partners.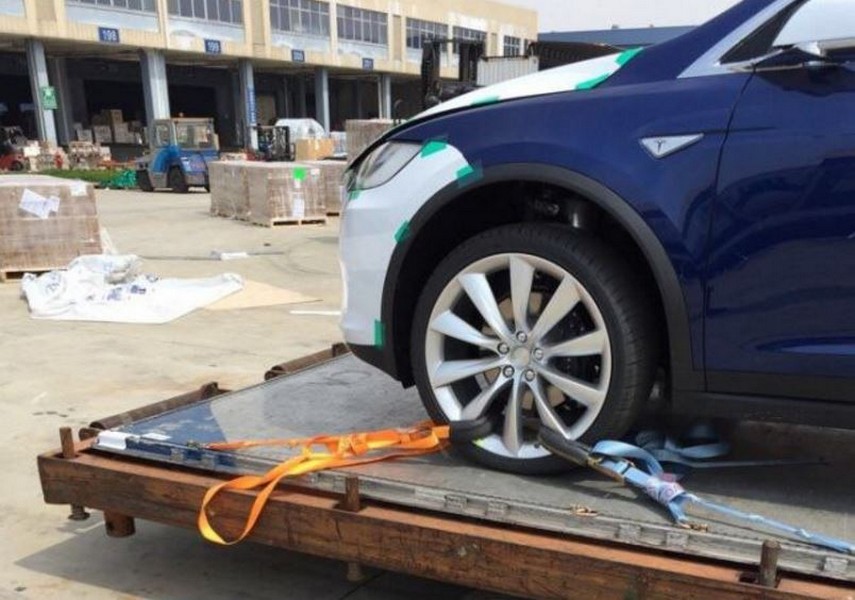 Photo credits: Autohome.com.cn