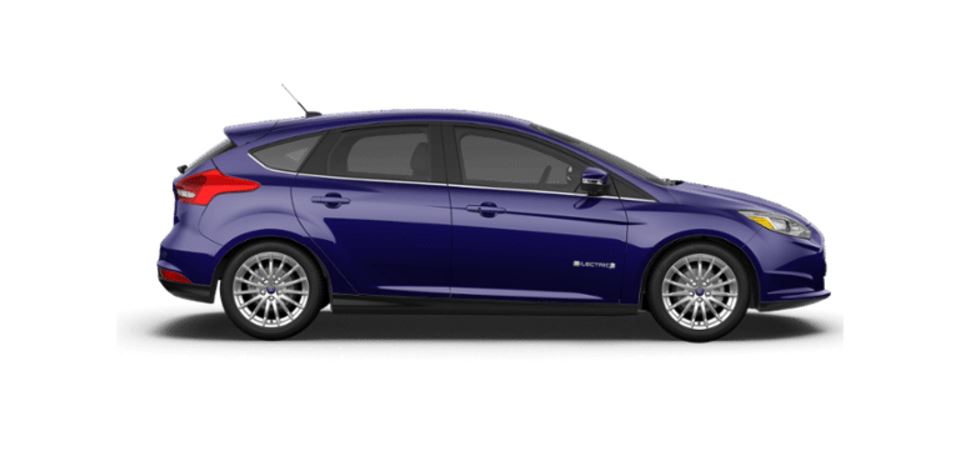 In December, Ford proudly announced that it would invest $4.5 billion to expand its lineup of electric cars and to pursue advances in battery technology. "Batteries are the life force of any EV, and we have been committed to growing our leadership in battery research and development for more than 15 years," said Kevin Layden, director of Ford's electrification programs. "Battery technology has evolved rapidly since we launched our first volume electrified product, the Ford Escape Hybrid, in 2004, and we look forward to developing even better vehicle battery technology for our customers."
Last week at the SAE World Conference in Detroit, the very same Kevin Layden told the press his company will introduce a new Focus Electric with 100 miles of range this fall. The current Focus Electric has 76 miles of range. "I think right now with the launch of the Focus Electric at 100 miles, it is going to satisfy a big chunk of the population," said Layden. "It's going to be really affordable and a step up from where we are now." Less range means the car can use a battery pack that is smaller, lighter, and less costly.
Don't Miss: Ford just paid $200k to purchase a rare Founder Series Tesla Model X from a referral program winner.
That seems an odd position for Ford to take, coming as it does less than 2 weeks after the stupendously successful unveiling of the Tesla Model 3. Elon Musk is constantly exhorting other manufacturers to build better electric cars, however Ford seems oblivious to Musk's challenge. If the Model 3 with its timeless design, 215 miles of range, and interior that feels like a rocket ship sells for as little as $35,000, the Focus Electric will need to sell for about half of that in order to get noticed by potential buyers.
Rather than building compelling electric cars, Ford seems to be content to be the bargain basement brand. Building cars with less range will allow the company to offer some of the least expensive electric cars on the market, but is that all the once proud Ford brand is capable of? How can it say 100 miles of range is adequate when Tesla just booked over 400,000 reservations for the Model 3?
This short sighted approach to building electric cars may do to Ford what the financial meltdown of 2008 did not.
Source: Automotive News via Gas2. Photo credit: Ford Motor Company