The Rivian R1T and R1S will be available for Forza Horizon 5 players. 
"Both the [Rivian] R1S and R1T are available to unlock on the Festival Playlist during the second and third week of Horizon Creatives: Players will be able to unlock the Rivian R1T on the second week of Horizon Creatives by completing the "Mudslinger's Scramble" EventLab challenge on the Festival Playlist. The R1S can be unlocked by completing the "Stadium Supercross" EventLab," Rivian told Teslarati.
It's super clean 😮‍💨🔥 🔋 pic.twitter.com/TaUxcBjYew

— Marco Kelly (@MarcoKelly_23) September 23, 2023
The Rivian R1T and R1S vehicles fit perfectly with the world of Forza Horizon 5. Playground Games developed a game for adventure along the landscapes of Mexico. Whether through sand dunes, rivers, or the jungle, Rivian's R1 electric vehicles look right at home in the game—even Forza Horizon thinks so.
"Ready to take you on any adventure, the 2022 Rivian R1T is a completely electric pickup designed to dominate every terrain. Once you are done driving through rocks or into the water, this truck can handle like a true sports car on the road," Forza Horizon said in an X post.
A sample of the Rivian R1T in Forza Horizon 5 depicts a realistic version of the all-electric pickup truck. In March 2023, Epic Games used a Rivian R1T to demonstrate its Unreal Engine 5.2. It would be interesting to see which depiction of the R1T looked better for gamers.
The Rivian R1T glides through paved roads in the Forza Horizon 5. Some netizens can't quite believe that the R1T electric pickup truck actually handles like a sports car on the road. Teslarati will leave actual Rivian R1T owners to reply to those comments.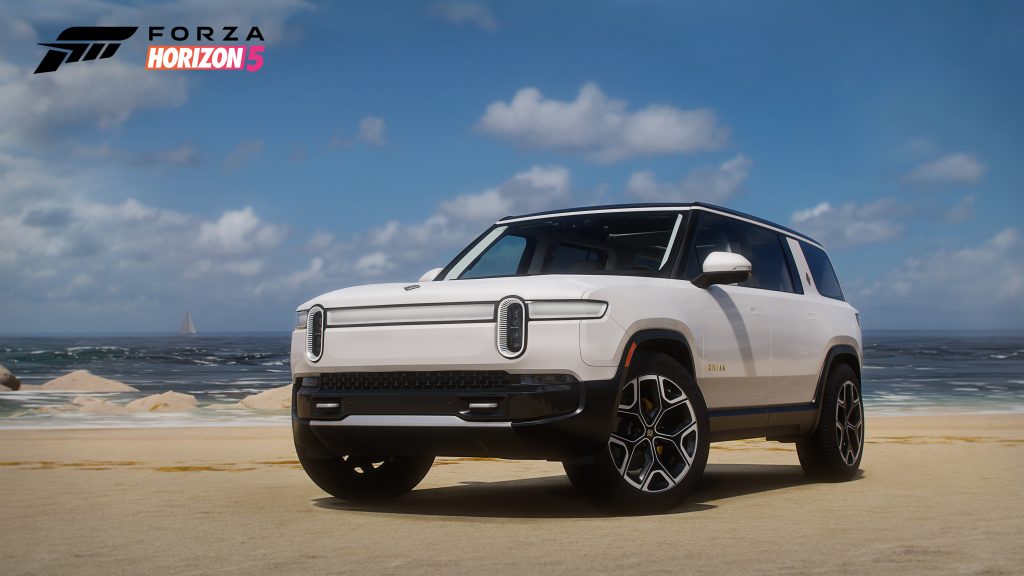 The Teslarati team would appreciate hearing from you. If you have any tips, contact me at maria@teslarati.com or via X @Writer_01001101.