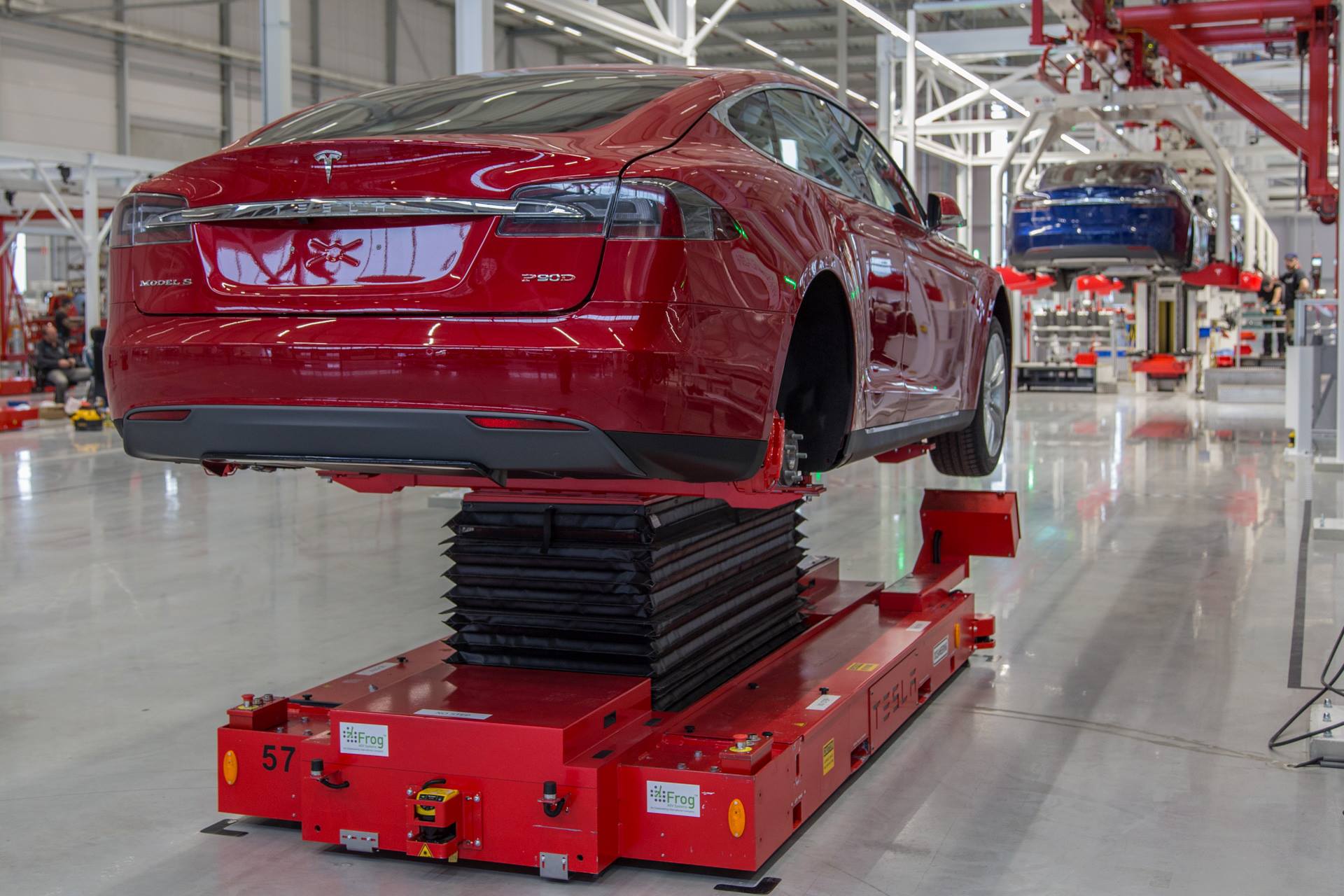 Last Friday, Tesla began downloading Version 7.1 of its Autopilot software. The updated programming allows cars equipped with Autopilot hardware to be 'summoned' forward or backward at about 1 mph for up to 39 feet without a human operator on board, provided a driver is standing within 10 feet of the car. This is what the company has to say about Version 7.1 on its blog:
"Using Summon, once you arrive home and exit Model S or Model X, you can prompt it to do the rest: open your garage door, enter your garage, park itself, and shut down. In the morning, you wake up, walk out the front door, and summon your car. It will open the garage door and come to greet you. More broadly, Summon also eliminates the burden of having to squeeze in and out of tight parking spots."
On Sunday afternoon, Elon Musk followed up the announcement with a tweet suggesting that Tesla automobiles would be able to drive themselves from coast to coast in approximately two years.
In ~2 years, summon should work anywhere connected by land & not blocked by borders, eg you're in LA and the car is in NY

— Elon Musk (@elonmusk) January 10, 2016
That was later followed up by a blog entry on the company site: "Eventually, your Tesla will be able to drive anywhere across the country to meet you, charging itself along the way. It will synch with your calendar to know exactly when to arrive."
We know that Elon has tweeted recently that Tesla is looking for the world's best software engineers to work on autonomous driving technology. He says the program has a "super high priority" and will report directly to him.
Should mention that I will be interviewing people personally and Autopilot reports directly to me. This is a super high priority.

— Elon Musk (@elonmusk) November 20, 2015
Musk admits that his expectations may be "mildly optimistic", since we presume that there are logistical and legal considerations that need to be addressed before fleets of Teslas start driving about the country on their own. First, federal and state regulators may not be willing to move as fast as the redoubtable Mr. Musk may prefer. Second, the hardware needed to make such long distance autonomous driving possible may be substantially different from what's baked in to every car produced since October 2014. It seems unlikely the new sensor package can be retrofitted to existing cars, just as the current hardware can not be added to cars built before then.
Elon always says the best time to buy a Tesla is now, because the company never stops improving its cars and if people wait for the new, new thing, they will miss out on the Tesla experience. Now, potential customers will have to decide whether to buy now or wait for the new autonomous features to go into production.
That's a delicious choice to have. Either way, the buyer gets a great car that's regarded as years ahead of anything else on the road.