Director of autonomous vehicle integration for General Motors, Scott Miller, thinks Tesla's goal to build a self-driving vehicle that meets SAE's criteria for a fully autonomous Level 5 car is not physically possible when using Autopilot hardware.
"The level of technology and knowing what it takes to do the mission, to say you can be a full level five with just cameras and radars is not physically possible," said Miller in speaking to the Australian press about Tesla CEO Elon Musk's goal to produce a full self-driving vehicle using Autopilot technology.
"The mission" that Miller is speaking about is Musk's plan to demonstrate a cross-country drive from California to a parking garage in NY, in a Tesla, and achieved completely without human intervention. Miller believes that Tesla's perception of fully autonomous self-driving doesn't take into account the safety levels and standards defined by the SAE for Level 5 autonomy. According to the SAE's Automated Driving Guide, Level 5 allows for "the full-time performance by an automated driving system of all aspects of the dynamic driving task under all roadway and environmental conditions that can be managed by a human driver."
"I think you need the right sensors and right computing package to do it. Think about it, we have LIDAR, radar and cameras on this. The reason we have that type of sensor package is that we think you need not be deeply integrated in to be level five, you should have redundancy." says Miller.
"Do you really want to trust just one sensor measuring the speed of the car coming out of an intersection before you pull out? I think you need some confirmation. So, radar and LIDAR do a good job at measuring object speed, cameras do a great job at identifying objects. So, you can use the right sensor images to give you confidence in what you're seeing, which I think is important if you're going to put this technology out for general consumption."
Miller adds, "Could you do it with less and be less robust? Probably. But could you do it with what's in a current Tesla Model S? I don't think so."
"Could you do it with what's in a current Tesla Model S? I don't think so."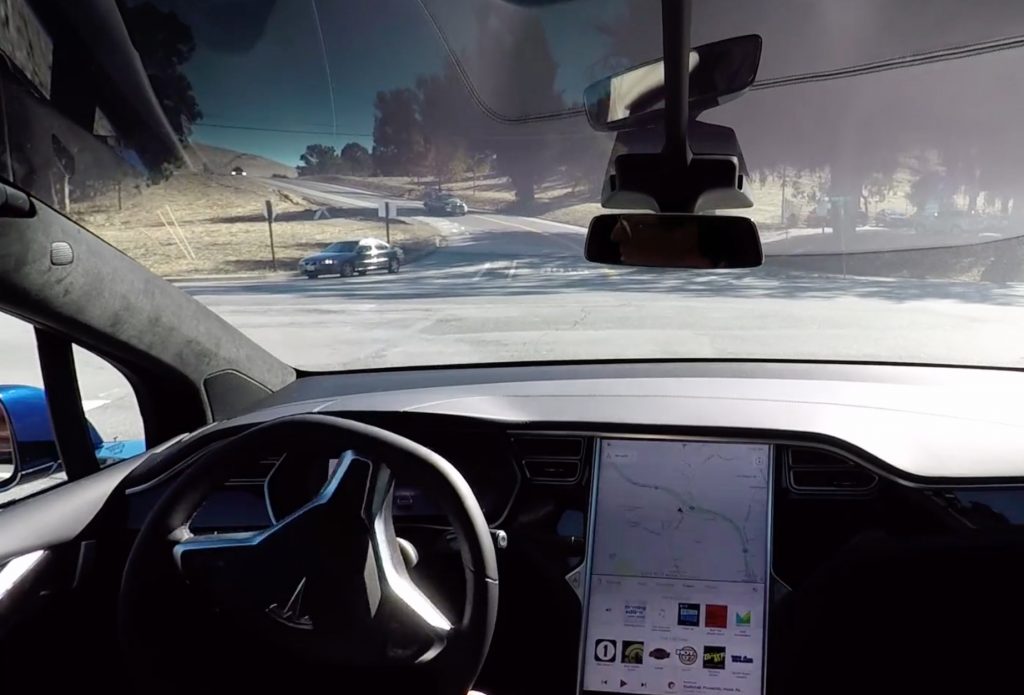 The GM executive's stance on using LiDAR in combination with radars and cameras goes completely against the grain of Musk who firmly believes that its LiDAR-less Autopilot hardware suite is capable of achieving full autonomy and at a consumer-friendly price point.
Musk reaffirmed his position that Autopilot hardware included in the latest Model S and Model X will be able to support self-driving features. "You can absolutely be superhuman with just cameras. You could probably do it 10 times better than a human with just cameras." said Musk at TED2017.
"November or December of this year, we should be able to go all the way from a parking lot in California to a parking lot in New York with no controls touched in the entire journey."
Still, the majority of technologists within the autonomous driving community believes that infrared LIDAR and its ability to create complex 3D maps to support autonomous cars is crucial when it comes to reliability and safety.
General Motors recently launched its SuperCruise system on the Cadillac CT6 that allows Level 2 autonomous driving. The Detroit-based automotive giant believes that achieving Level 5 full autonomy is still 15 years away.
What do you think about GM's comments? Is Musk's vision for Tesla's Full Self-Driving capabilities overly optimistic?