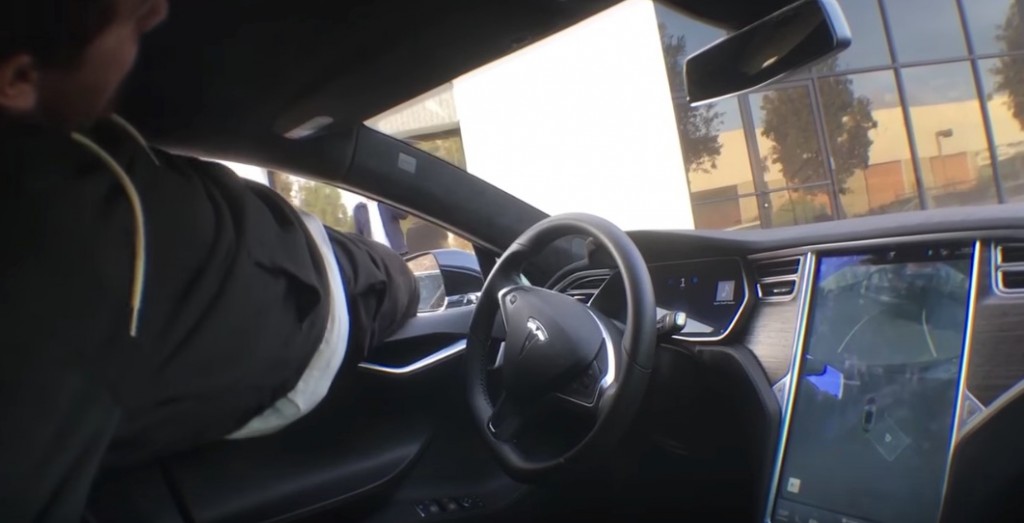 Just when you thought you've seen the last of the Tesla Autopilot 'stunts', professional skateboarder Mike Mo Capaldi pulls off his latest trick using Tesla's new hands free perpendicular parking feature.
The new feature comes with the latest release of Tesla Firmware 7.1 and extends upon the suite of Autopilot capabilities that were introduced in 7.0. Auto Parallel Parking allowed drivers to initiate an automatic curbside parking job through the push of a button, and with this latest update comes the ability, for a Model S and Model X, to automatically navigate itself into a parking space that's surrounded by two cars.
Mike Mo's used to entertaining the crowd, but in a twist of fate his quick-footed escape from the Model S gets upstaged by the car itself. Watch as Mike Mo the Model S amazes onlookers by performing a perfect sequence of turns as it backs itself into a parking space.
Check back with us here at Teslarati for firmware feature demonstrations. News also available on demand through our iOS and Android app.
Tesla v7.1 News