Wow, it wasn't that long ago that I did a review of 7.0 that rolled out for non-autopilot Model S' and now firmware v7.1 is here! So, here's what I think. Let's get to it.
Tesla v7.1 Features for non-Autopilot
Before I begin, let me preface by saying that v7.1 has a number of great features added to it. Most of it is around Autopilot and the new Summon capability, but for this review I'll only be focusing on the version of 7.1 that was made available to non-Autopilot cars like mine.
Features:
Homelink auto open/close
Auto brightness
Supercharger availability information
Updates to dashboard display
Vehicle lock improvements
Trip planner improvements
HomeLink auto open/close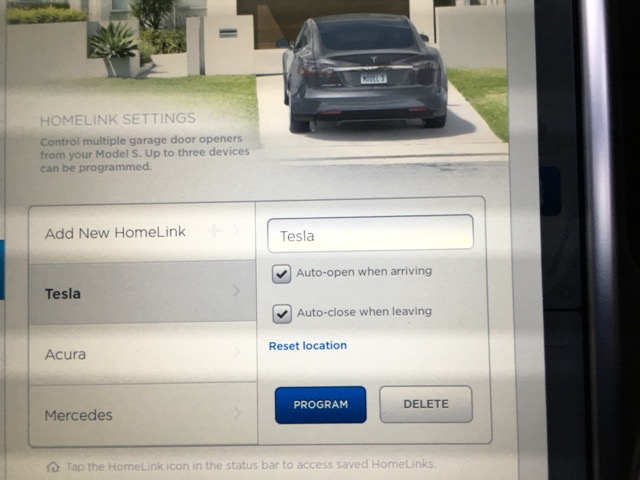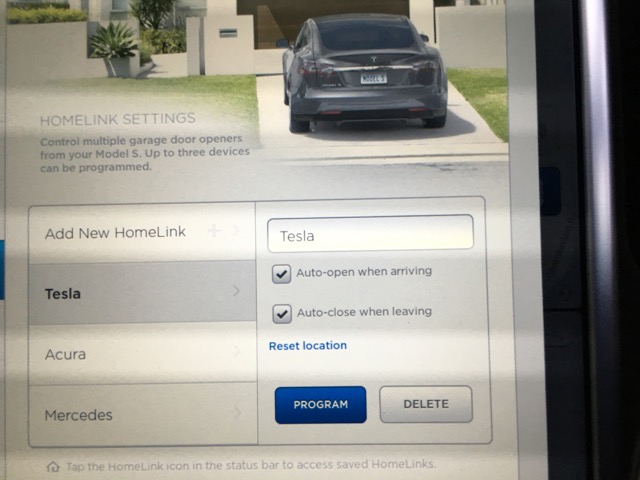 This is one of the features that I was eagerly waiting for, but to my dismay it was also the feature that I was plagued by the most. This feature is supposed to auto-open your garage door as you arrive home (if enabled) and optionally (only if auto open is enabled) auto-close the door when you leave.
It will not automatically open the door and then close it after you pull into the garage. I assume this is for safety reasons although it would have been cool.
I tried for almost an hour to get it to work reliably — my neighbors must have thought I was nuts! In that hour it worked just once and opened the door on arrival. It never auto-closed my garage door when I left.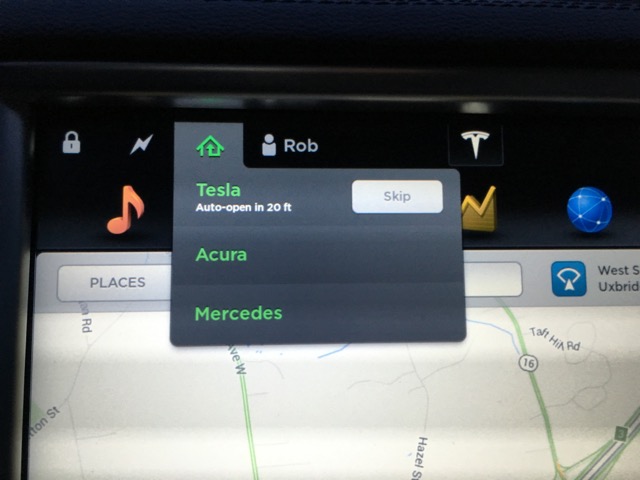 After playing around with the feature, I get the sense that anytime it doesn't work, it's either because of GPS inaccuracy and the duration in which HomeLink sends the garage door signal. The HomeLink settings have a way for you to reset the location which I tried to do at various locations on my driveway but it seemed to still have difficult detecting whether I was coming home or leaving.
I found the 7.0 version of HimeLink to be more reliable in terms of detecting my location than 7.1. There's been several occasions where I can pull up to my garage but HomeLink doesn't detect me (icon not green). I think this area will need significant work.
Auto brightness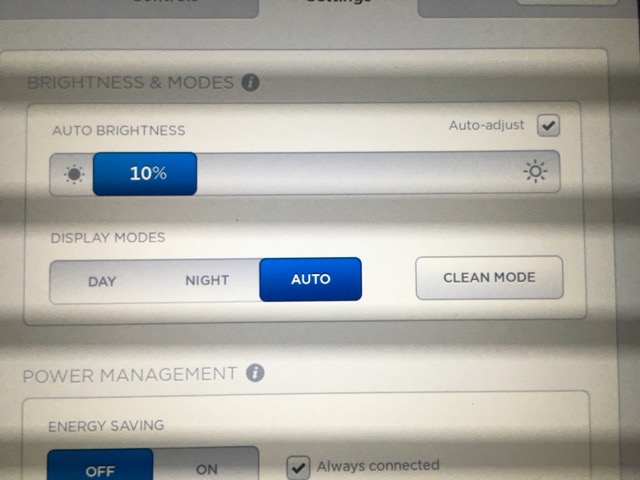 This is supposed to use Tesla's ambient light detection and adjust brightness to a more comfortable level. To be honest, I've been happy with a fixed setting since I got my car and haven't wanted something in this area, but evidently others thought something was needed here. I enabled it but didn't notice anything immediately different.
Supercharger availability information
This features will provide you with live updates on Superchargers and detect when they're offline. This is a great addition since being able to know and see the state of the Supercharger network will help with with trip planning. I couldn't find any Superchargers in a broken state so I couldn't test this yet — Tesla does an amazing job keeping Superchargers up and working.
Updates to the dashboard display
My clock and temperature are back! Thank you Tesla! I really wish you had left the temperature at the top of the 17″ too so the passengers can see it but I'll take this.
Another update they made is the analog clock widget now has a blue second hand that is active which makes it a "less dead" widget. I still don't find much use for that widget, but it is my default for the left side of the dash when navigation isn't enabled.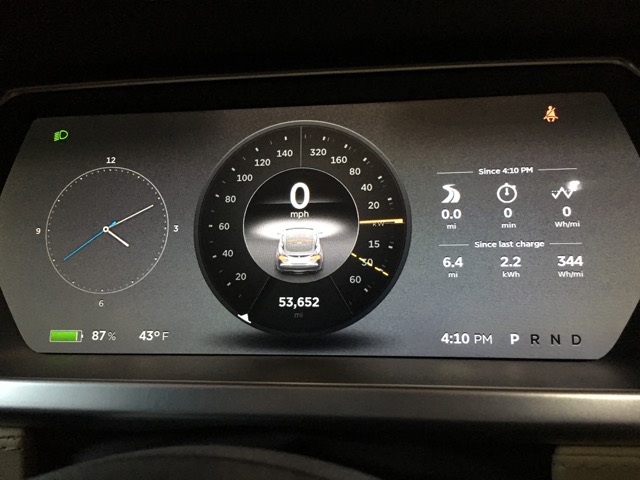 Vehicle lock improvements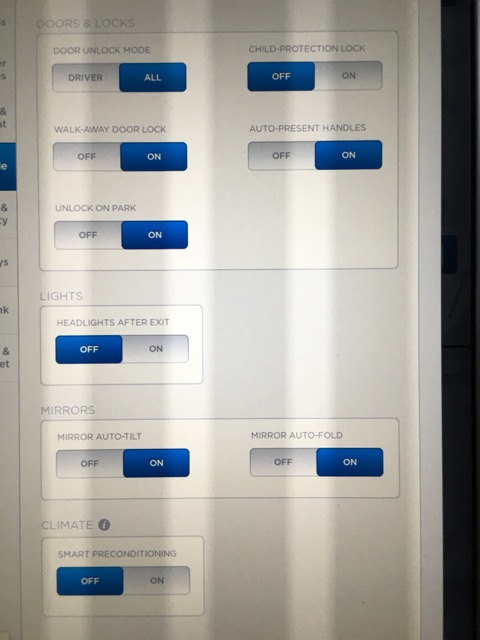 Tesla added several options that allow you to lock just and unlock just the driver's door, for safety reasons, or lock/unlock all doors at once. They even updated the fob functionality to allow you to trigger this feature.
Another option they added was control over automatically unlocking the car when you it into (P). I turned this off. This is great because you can now park your car without worrying about all of the door handles suddenly popping out. If you still want to park and unlock just hit park twice. This was intuitive and worked as you'd expect.
You now also have the ability to unlock the car without interrupting charging.
Trip Planner Updates
They finally fixed the "Charge for 0 minutes" bug and the trip planner will now display charge remaining numbers less than 20%.
I found immediate improvements for my regular long trips. Trip planner no longer takes me to the first Supercharger near my house before continuing on the trip. Also, the locations Trip planner tells you to stop make much more sense in this version.
I still wish I had an option to avoid certain Superchargers. It loves the Greenwich, CT Supercharger for some reason, but I'd rather skip it and take one of the many other options around.
Summary
What I originally thought would be more visual enhancements in 7.1 turned out to be more smaller feature enhancements. The bulk of the updates went to the Autopilot vehicles. Lastly, v7.1 also improved upon the automatic windshield wiper behavior and also opened up the ability to pause audio when park assist is on the display.
This latest firmware release is a solid update, and it really shines through that Tesla is listening to its owners.
What were you expecting in 7.1 and what do you think about the updates? Let me know in the comments below.