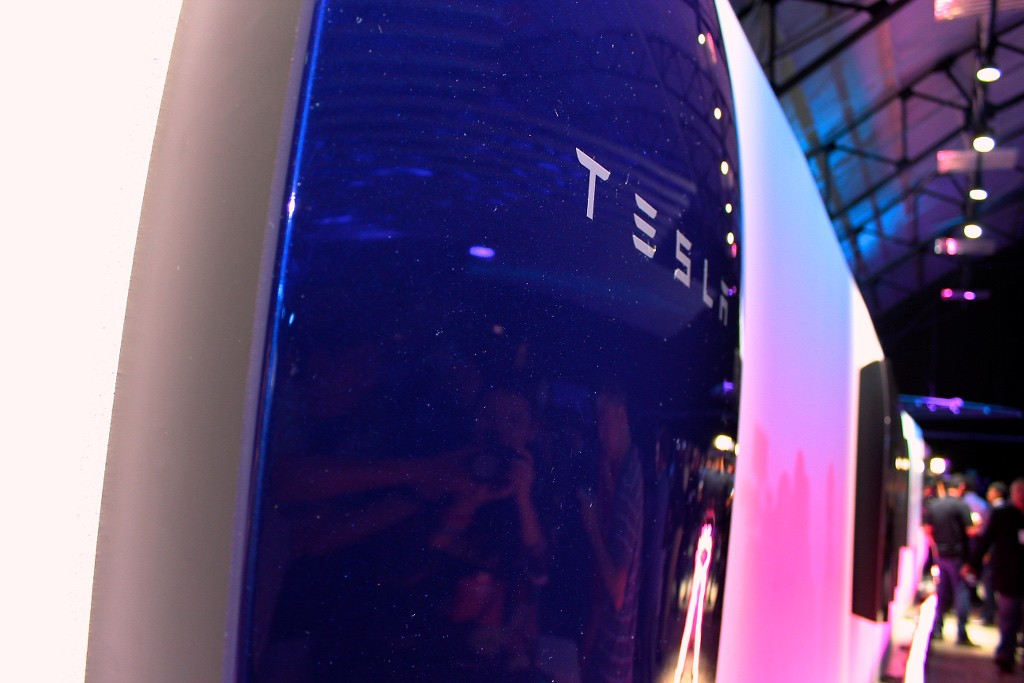 Tesla first-quarter results topped analysts expectations sending shares into positive territory during after-hours trading. The company announced a first-quarter loss of $45 million on revenue of $1.1 billion, which amounts to 36 cents a share on an adjusted basis. That compares to a loss of $50 million, or 40 cents a share, in the first quarter of 2014. Analysts had told investors to expect a loss of 50 cents a share.
On an unadjusted basis, the loss was $1.22 per share. Tesla said the loss includes $22 million, or 17 cents a share, in unrealized losses from foreign currency holdings due to the strong dollar.
The company is experiencing "growing" demand for its Model S electric sedan, according to a report in USA Today. Tesla delivered 10,045 cars during the first quarter and predicted it would produce another 12,500 cars in the second quarter.
The company assured analysts on Wednesday that it was on pace to deliver the expected 55,000 units this year. That number includes sales of both the Model S sedan and the upcoming Model X crossover which is said to begin deliveries starting in the third quarter.
Tesla shares closed at $230.43, down $2.52 or 1.08%, before the earnings report but rose 2.7% in after-hours trading to $236.70. In an exclusive interview with Teslarati, business strategist and Tesla owner Daniel Sparks (@DanielSparks) told us:
"Overall, the quarter was great. The key takeaway was Tesla's ability to simultaneously maintain so many future growth plans, e.g. maintaining guidance for 55,000 vehicle deliveries in 2015 (up 74% from 2014 deliveries), planning to begin battery cell and pack production in the Gigafactory (which is currently under construction) by next year, expecting to let customers configure Model X by July, and planning to show off the Model 3 (for the first time) in March, 2016.
As shortsighted market watchers focus on near-term financial figures, long-term buy-and-hold Tesla investors know the company is a forward-looking growth story. And when viewed at the 10,000-foot level, Tesla is grade A."
Perhaps the best news for stockholders was the announcement on April 30 that Tesla will begin selling its Powerwall batteries for residential use, together with its larger PowerPack batteries for commercial and grid scale energy storage, later this year.
Elon Musk told analysts during the conference call that demand for the stationary batteries has been so "crazy" that the company is considering expanding its Gigafactory outside Reno to meet the demand. He said the company already has 38,000 reservations for the home wall unit and 2,500 from large industrial companies or utilities.
"The sheer volume of demand here is staggering," said Musk. In fact, the Gigafactory could be kept completely busy just building stationary use batteries, the demand is so great.
ALSO SEE >>> Cost benefit analysis of owning the Tesla Powerwall.