It's been a couple of weeks since we last saw a Tesla Model 3 release candidate cruising down the backroads near the company's California-based headquarters, so it's only fitting that a new sighting of the vehicle gets surfaced across the internet today. A gorgeous blue Model 3 that is seemingly more production-ready and refined than earlier versions we've seen was spotted testing, once again, near Tesla's Palo Alto HQ. Facebook user Charlie Cho posted photos of the highly anticipated electric sedan to the Model 3 group.
RELATED: Leaked Tesla factory photos reveal 467 'alien' robot army ready for Model 3 production line
The sighting comes on the heels of reports that Tesla is taking on substantial manufacturing risks by skipping a critical soft tooling phase and moving directly to more expensive and permanent production tooling. The decision to skip this step in the manufacturing process, altogether, allows the company to reduce the amount of effort and cost incurred with building throwaway equipment that's used for soft tooling ahead of volume production.
It's quite possible that the new photos we're seeing today are close to being, if not, the final version of the much sought after electric car. The Tesla Model 3 launch event is scheduled to take place sometime in July.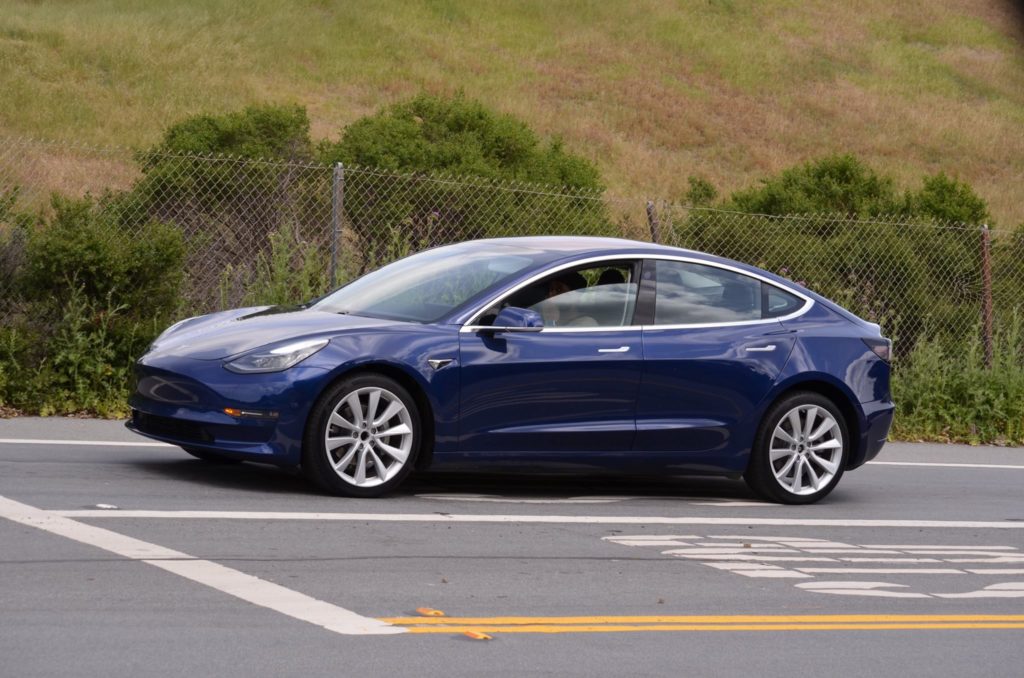 Here's a comparison showing the first Model 3 that was revealed to the public on March 31, 2016 otherwise known as the day of Model 3 Mania, next to a Model 3 Alpha car, followed by today's sighting of the blue release candidate version.
Can you spot the differences? Let us know your thoughts on the variations being introduced between each iteration of the Model 3.