Rivian has launched its hotly anticipated Gear Guard dash cam update, bringing countless features and improvements.
Rivian, much like Tesla, has benefitted tremendously from the advent of over-the-air (OTA) updates, which allows the automaker to provide a continually improving experience for its current and future customers. Now, Rivian has launched one of its most anticipated updates since launch, bringing dash cam functionality to its Gear Guard offering, among a wave of other new features.
Starting with the most anticipated feature, improvements to Gear Guard. With the new OTA update, Rivian owners can now record their drives from the truck's onboard cameras, automatically capture hard braking and acceleration incidents in case of an accident, alongside existing features like Rivian's answer to Tesla Sentry Mode, including Motion Cam and Alarm.
Besides the new functionality, Rivian has worked to improve its software user experience design as well, which it accomplished by making the Gear Guard character more interactive and intuitive than ever. Now, besides just being a fun character to enjoy as you drive, the Gear Guard monster will help indicate which features are active and which are available.
Another fun addition to the new Rivian update is vehicle naming. Vehicle owners can now change the name of their vehicle, helping to personalize the already highly customizable trucks further.
More practical new features include a charge limit slider, charge scheduling (which also allows owners to limit power use by the vehicle), and service mode, which service centers can activate to gain access to diagnostics and temporarily limit phone controls. Rivian has also introduced improvements to its autonomous driving system, Driver+, which will perform better in poor visibility conditions.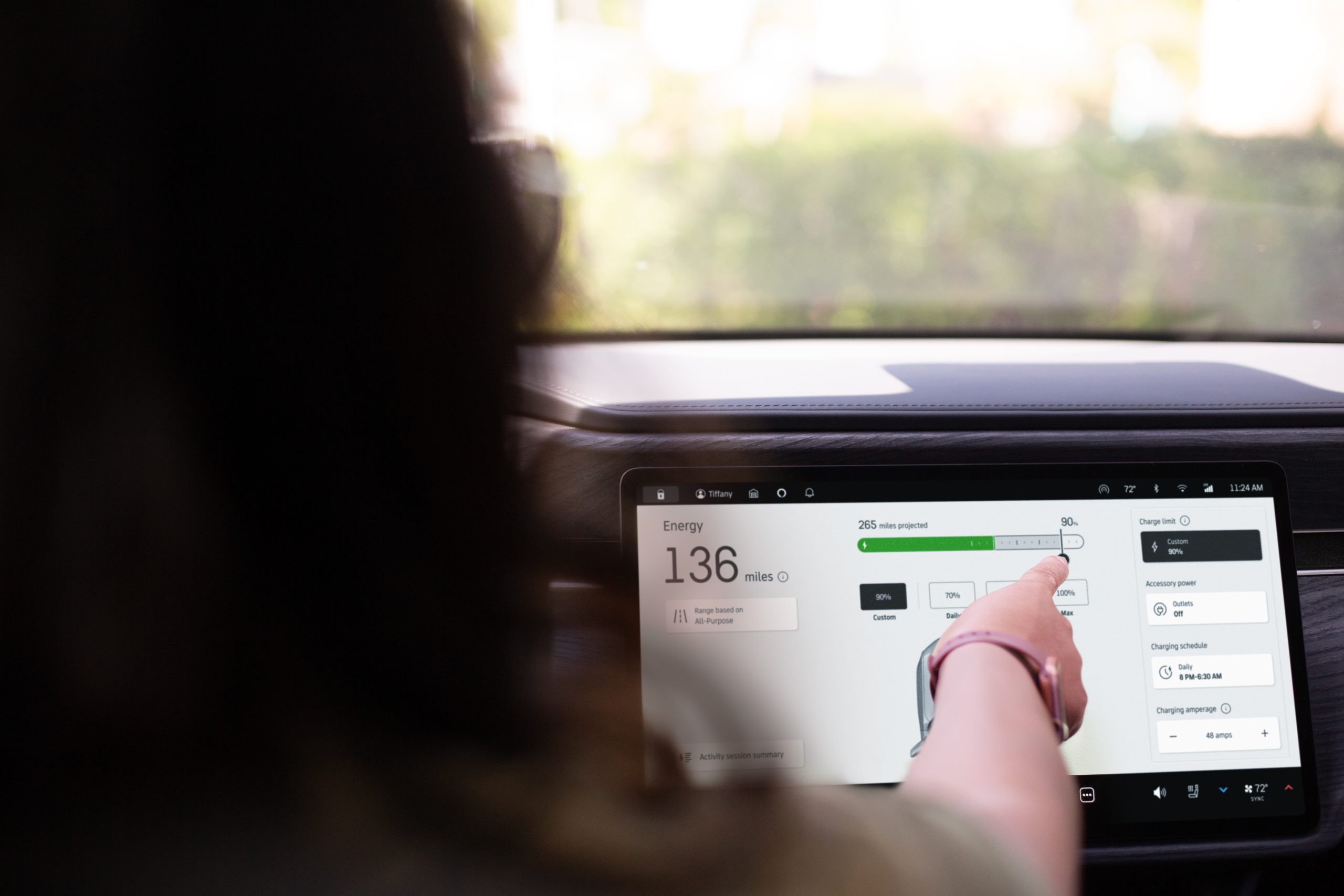 The final new features, available on the Rivian mobile app, allow the driver to control charge scheduling from their phone and access a 24/7 support chat in case of any technical problems.
Luckily, as reported late last week, this is just a sample of what the Rivian software team plans to add to the truck in the near future. But if this is an indication of the quality of updates to come, count me as excited.
What do you think of the article? Do you have any comments, questions, or concerns? Shoot me an email at william@teslarati.com. You can also reach me on Twitter @WilliamWritin. If you have news tips, email us at tips@teslarati.com!