Rocket Lab, the global leader in dedicated small satellite launches, has had quite the productive year, breaking ground on a new U.S.-based launch pad, successfully launching five orbital launches, and announcing plans to send small satellites and small payloads to lunar orbits.
The company also unexpectedly announced plans to attempt to recover and reuse Electron rocket boosters much like SpaceX's Falcon 9, perhaps as soon as 2020. Just three months after that surprise, the company's tenth Electron launch is on track to serve as a crucial step and flight test in pursuit of Rocket Lab's very first booster recovery attempts.
Electron Flight 10 has slipped about a week but is now on track to lift off no earlier than 11:56 pm EST, November 28th (07:56 UTC, Nov 29).
Booster recovery – the new not new rocket version of reduce, reuse, recycle
Rocket Lab explained that recovery efforts would occur in two distinct phases. Phase 1 would involve recovering expended Electron boosters from the ocean off the coast of New Zealand and transporting back to the Rocket Lab's headquarters for careful inspection. This process is reminiscent of previous practices completed by NASA during the shuttle era to retrieve the Shuttle's Solid Rocket Boosters from the Atlantic Ocean. The boosters were retrieved and towed back to Port Canaveral, Florida to be inspected and refurbished at Kennedy Space Center.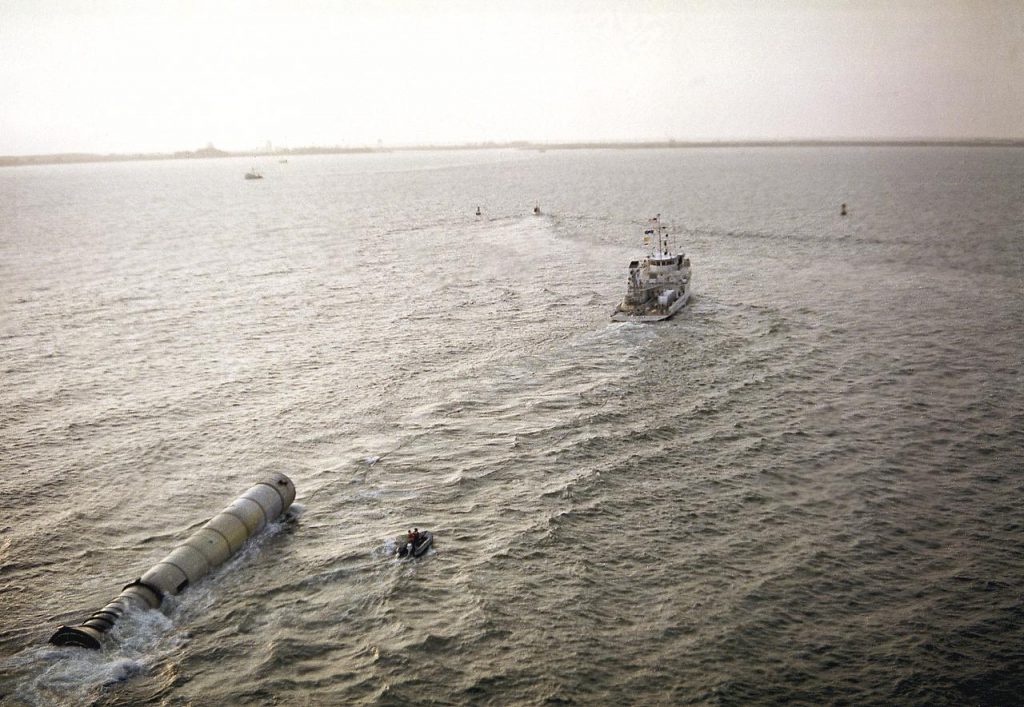 Although rocket booster recovery is not new in the world of orbital rocketry, it is a new objective for Rocket Lab. In fact, founder Peter Beck stated he would have to "eat his hat" after previously and repeatedly stating that Rocket Lab would never pursue reusability for Electron. After Phase 1, Rocket Lab hopes to attempt its first true Electron 'catches'. Unlike competitor SpaceX, whose Falcon 9 and Heavy boosters land propulsively on land or sea-based landing pads, Rocket Lab has opted to pursue Electron recovery with parachutes and grappling hook-equipped helicopters.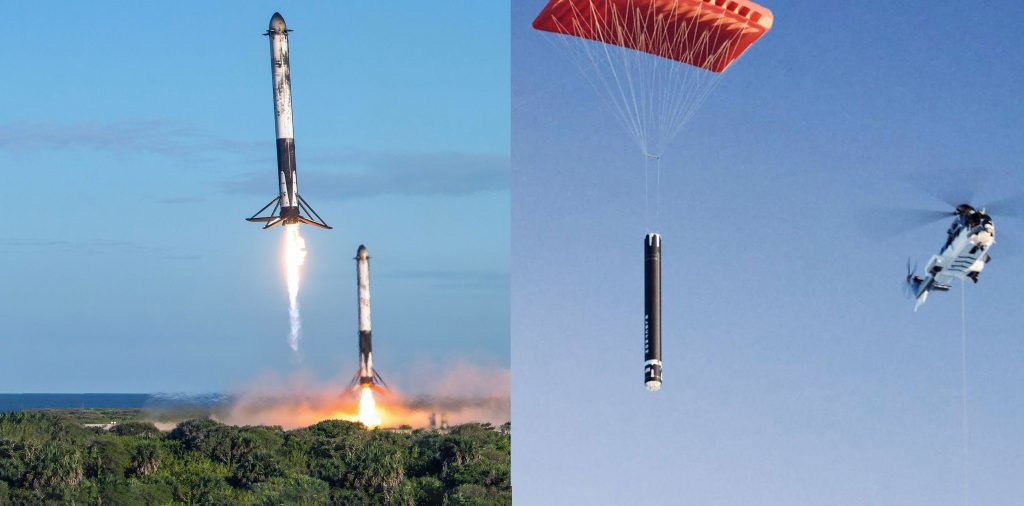 Electron's upcoming tenth launch – nicknamed "Running Out of Fingers," – will feature a new block upgrade for Electron's first stage booster and will mark the first flight test of recovery hardware. Cold gas attitude control thrusters are the most obvious addition on the upgraded booster and will be used to orient Electron first stages in lieu of aerodynamic control surfaces like SpaceX's iconic choice of grid fins. In a statement, however, Rocket Lab clarified that although the first stage includes new upgrades, it will only be used to gather data and inform future recovery efforts – no recovery attempts will be made after the next few launches.
Electron Flight 10 is a common rideshare mission that will place seven small satellites in orbit. Among the payloads is a rather fascinating spacecraft called the 2nd Satellite or ALE-2, built by the Tokoyo based ALE Company.
According to a statement posted to the company's website, the spacecraft "will take on the challenge of materializing a [human]-made shooting star." The spacecraft produced in conjunction with Spaceflight features four hundred spheres – each 1cm in diameter – that will be gradually ejected to burn up in Earth's atmosphere, creating artificial shooting stars.
Behind the scenes at LC-1 and HQ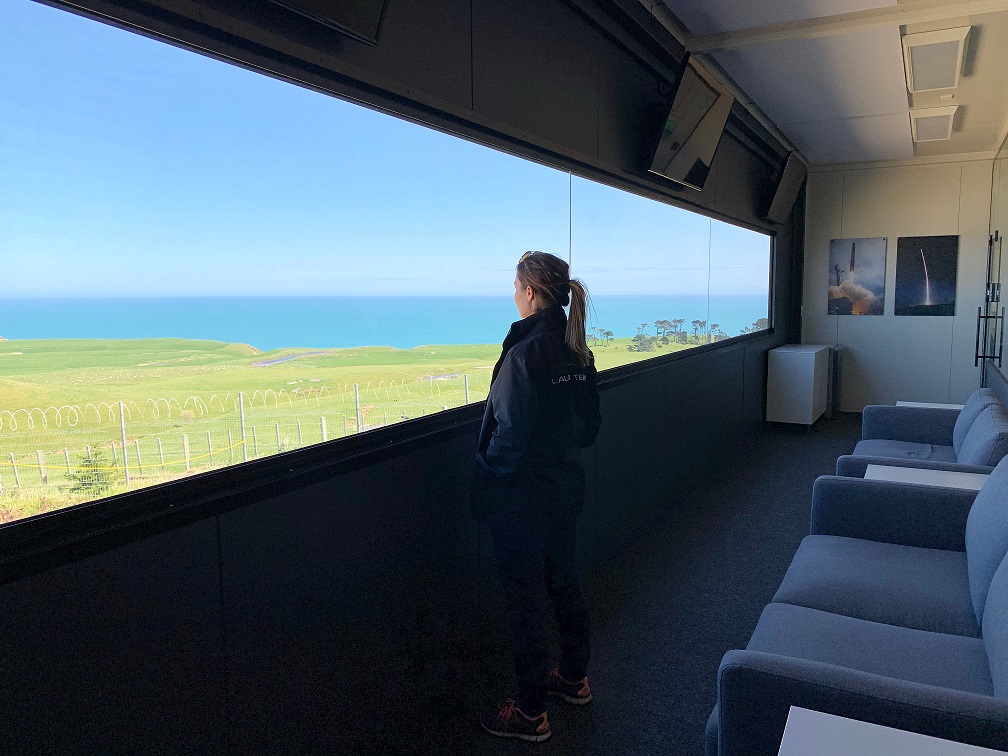 Ahead of the all-important tenth Electron launch, Rocket Lab treated its social media followers to some rare glimpses into the production process and the stunning Launch Complex-1 (LC-1) located on the Mahia Peninsula in New Zealand. A video posted to YouTube takes viewers on a digital tour around Launch Complex -1 as well as inside the Electron Production Complex.
In the Production Complex, a revolutionary robot named "Rosie" provides a level of automation that takes over the tedious work of processing a rocket body that has been traditionally completed by humans. Rosie the Robot is able to process an entire carbon composite shell of the Electron booster in just twelve hours. The automation machine also finishes out Rocket Lab's Kick Stage and protective payload fairings. The piece of processing machinery will assist Rocket Lab in matching production and launch frequency of the Electron rocket with the 120 launches per year that LC-1 is licensed to support.
Rocket Lab's tenth Electron launch is currently on track for Friday, December 6th from 0756-0922 GMT (2:56-4:22 a.m. EST).