SpaceX's workhorse Cargo Dragon spacecraft has returned from its 16th successful mission to orbit, in this case as the fourth flight-proven Dragon capsule.
CRS-15 carried several thousand pounds of cargo to the International Space Station on June 29 and transported a roughly equivalent amount of invaluable cargo and scientific experiments from orbit back to Earth – incredibly, SpaceX's Cargo Dragon is currently the only operational spacecraft in the world able to return an appreciable amount of (non-human) cargo back to Earth. The toasty-looking vehicle was captured after a soft landing in the Pacific Ocean and transported back to Port of San Pedro aboard SpaceX vessel NRC Quest between August 3rd and 5th.
SpaceX's Dragon capsule is back at Port of LA, full of science, after a month spent at the International Space Station. #spacex #nasa pic.twitter.com/jWhZQTubgK

— Pauline Acalin (@w00ki33) August 5, 2018
Cargo Dragon is the only commercial orbital spacecraft in history that has been reused and stands in the company of a tiny handful of reusable orbital vehicles built or procured by countries, including the Space Shuttle, a one-off Mercury capsule reflight, and a few others. While most of each Cargo Dragon can be reused, the rear segment (known as a trunk) will always be expended, and the vehicle's parachutes and heatshield also have to be replaced after each ocean recovery.
Still, the vast majority of the cost and effort that goes into producing and operationalizing Cargo Dragon is contained within the capsule itself, including extremely sensitive electronics, docking equipment, aluminum, titanium, and carbon composite structures, and its 12 Draco thrusters for maneuvering on orbit, as well as propellant tanks and many dozens of other long-lead components.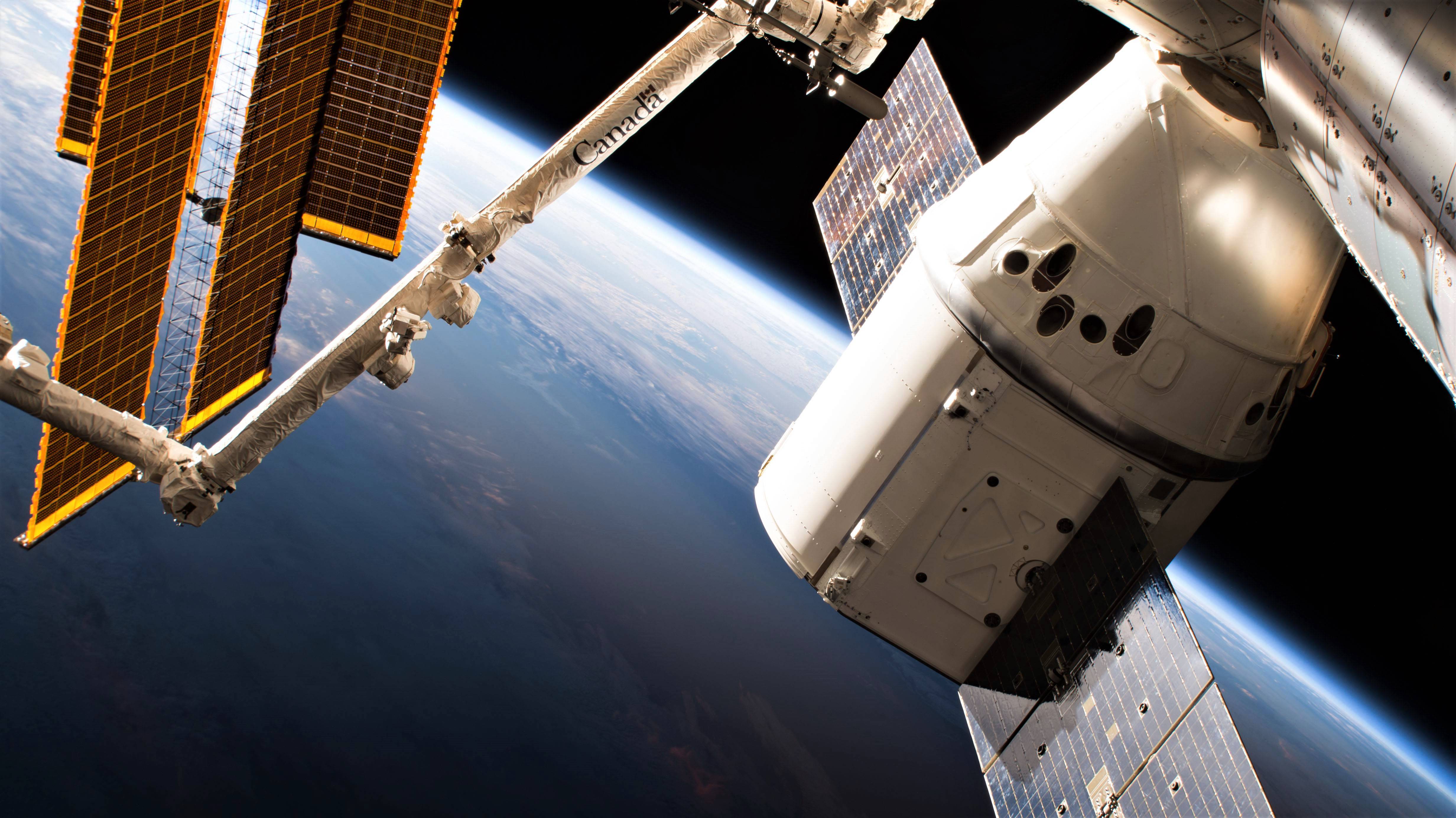 According to CEO Elon Musk and COO Gwynne Shotwell, Cargo Dragon was certified from the start with a spacecraft lifespan of three orbital missions, and SpaceX now has four Cargo Dragon capsules in various states of storage or refurbishment, some readying for their third and final launches over the next eighteen months. Aside from those twice-flown Dragons, three once-flown capsules remain in the flight-proven Dragon roost – more than enough to complete the five cargo missions remaining in SpaceX's CRS-1 (Commercial Supply Services) contract. CRS-1's last (20th) contracted mission is currently scheduled for early 2020, after which a modified version of Cargo Dragon (Dragon 2) will take over all future SpaceX resupply missions to the ISS.
Back at the docks, Teslarati photographer Pauline Acalin managed to capture some gorgeous noon-lit photos of Cargo Dragon capsule C110's (Dragon 1, serial #10) return from the Pacific to Port of San Pedro, even catching a rare glimpse of the capsule's extra toasty rear and parachute compartment as SpaceX vessel NRC Quest sailed by. Patience further paid off, and she was able to watch as the capsule was craned from Quest to dock and later caught a few close-ups of the spacecraft before it was rushed under cover to extricate dozens of time-sensitive scientific experiments and offload several thousand pounds of miscellaneous cargo.
SpaceX's next Cargo Dragon launch is targeting the end of November 2018 and will mark the spacecraft's first launch atop Falcon 9 Block 5, likely with both a flight-proven booster and capsule.
---
For prompt updates, on-the-ground perspectives, and unique glimpses of SpaceX's rocket recovery fleet (including fairing catcher Mr Steven) check out our brand new LaunchPad and LandingZone newsletters!