SpaceX's second Falcon 9 Block 5 booster, core B1047, has returned once more to Port Canaveral, Florida aboard drone ship Of Course I Still Love You (OCISLY) after a successful flight-proven launch, placing commercial communications satellite Es'hail-2 into a healthy, high-energy orbit.
SpaceX's third reuse of a Block 5 booster since the upgraded Falcon 9 version's May 2018 debut, the November 15 launch marks the company's 11th mission to launch on a flight-proven rocket in 2018 alone, more than 60% of the 18 missions completed thus far.
As seen from Exploration Tower, #SpaceX #Falcon9 B1047.2 begins docking at Port Canaveral. pic.twitter.com/bDB83Va9Lg

— John Kraus (@johnkrausphotos) November 19, 2018
Prior to launching Es'hailsat's Es'hail-2 satellite, Falcon 9 B1047 placed the massive ~7000 kg (15,500 lb) Telstar 19V communications satellite into orbit while also marking the second successful launch of Falcon 9's Block 5 iteration. Nearly a new rocket, Block 5 focused on dramatically improving the reliability and reusability of the workhorse Falcon 9 rocket, ultimately translating into the total redesign and replacement of a large number of major subsystems.
The changes range from a totally new octaweb thrust structure (bolted, rather than welded, together), a clean-sweep upgrade of first and second stage avionics, new helium and nitrogen pressure vessels (COPVs), a total revamp of thermal protection for the interstage, legs, and octaweb, significantly refined Merlin 1D sea level and vacuum engines, Fairing 2.0, and much, much more. With the extensive changes brought by Block 5, SpaceX engineers strove to fully eradicate or at least cushion several unlikely but possible failure modes while also increasing the overall usable lifespan of particularly flight-critical, wear-intensive systems and components.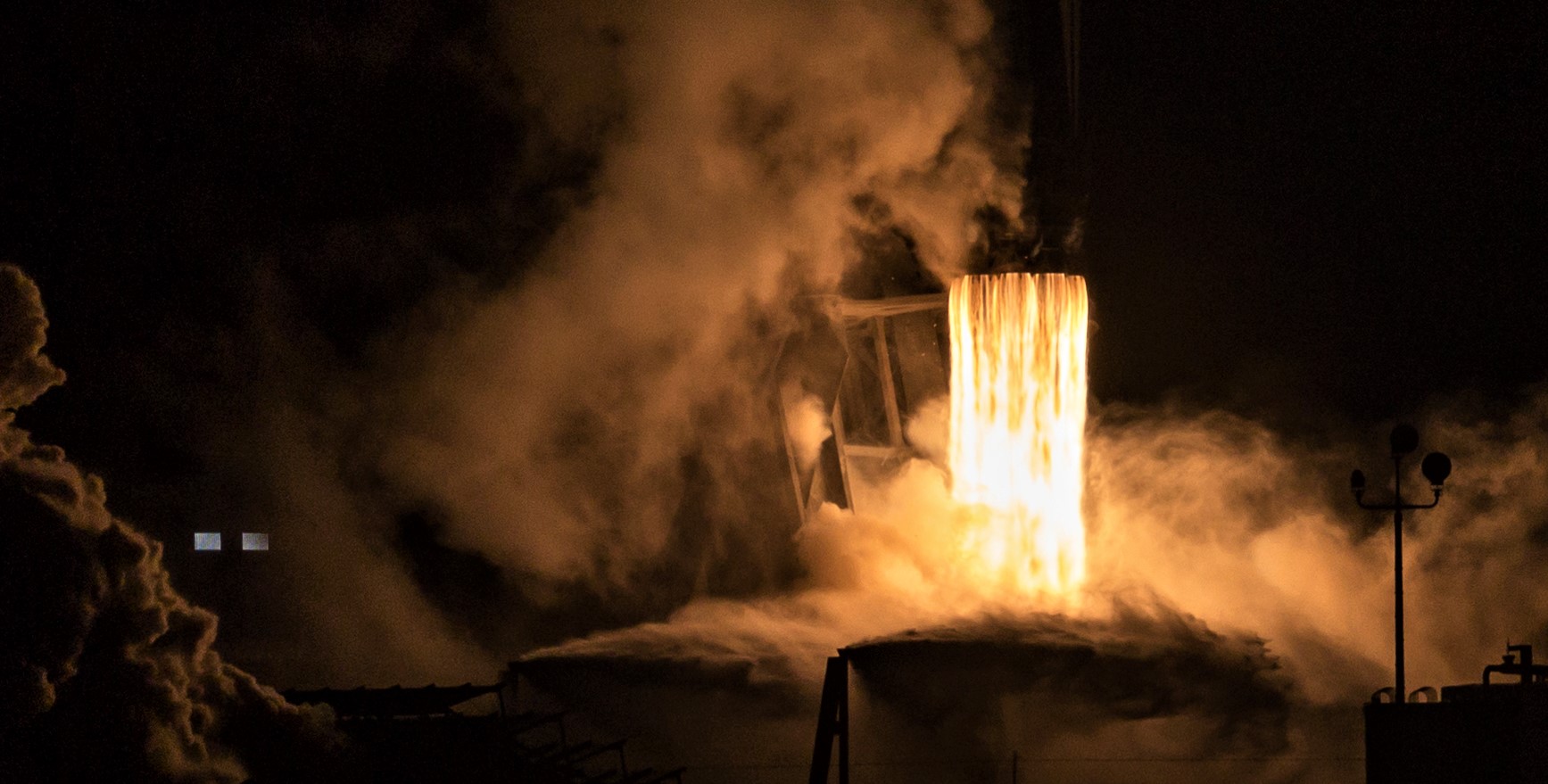 How many layers of soot?
Although it's clear that some distance must still be covered before the specific goals of Block 5 can be realized, the aspiration of the design is to enable as many as 10 booster reuses with little more than thorough inspections between launches, and perhaps 100 or more launches per booster with more extensive maintenance and repairs every 10 or so launches.
The first unprecedented step in that direction – for Falcon 9 Block 5, at least – will be the third launch of a specific booster, a feat SpaceX was not willing to attempt before Block 5's introduction. That milestone third launch was actually meant to occur on Monday, November 19 but has since been delayed to give SpaceX time to perform additional preflight inspections of Falcon 9, be it the twice-flown booster, the upper stage, the payload fairing, or all of the above.
The #SpaceX booster being moved into place at the dock in #PortCanaveral #Falcon9 pic.twitter.com/wdbwIRWeyh

— Tom McCool (@Cygnusx112) November 19, 2018
Given just how critical a step the launch will be for SpaceX's long-term goal of fielding rockets with aircraft-like reusability, caution is particularly key in this case, as any partial or total failure will almost instantly soil multi-flight Falcon 9 boosters in the eyes of a number of launch customers, potentially leading customers to request launches on boosters that have previously flown less than twice. Even then, a 5-7 day delay can be extremely unsavory for many customers, as time is very frequently money for satellite operators – a satellite on the ground is essentially a black hole that devours capital and generates zero revenue, sort of like a nuclear reactor that hasn't been connected to the grid.
B1047's successful return to port after a second operational launch will serve as another valuable wealth of data that can be used to further optimize SpaceX's understanding of Falcon 9 Block 5 and its capabilities.