After what is set to be a more than 8-month lull, SpaceX's California launch facilities are scheduled to support a Falcon 9 launch no earlier than February 2020.

Speaking at 2019's World Satellite Business Week, Raúl Kulichevsky – a director at the Comisión Nacional de Actividades Espaciales (CONAE), Argentina's national space agency – confirmed that the country's SAOCOM-1B Earth observation satellite making great progress towards that launch target.
The launch was recently pushed into January and later March of 2020 after minor satellite production delays ended plans for a late-2019 launch. On a recent positive note, Deputy Executive and Technical Director of CONAE Raúl Kulichevsky indicated that SAOCOM-1B's Falcon 9 launch was now planned a month or so earlier than previously expected and is on track for a February 2020 liftoff from Vandenberg Air Force Base (VAFB).
This small but positive schedule bump comes just a week or so after CONAE engineers and technicians wrapped up a major SAOCOM-1B integration milestone, successfully attaching the satellite's main imaging instrument – a large phased-array radar – to its bus (the primary structure). This work is ongoing in Bariloche, Argentina, a spectacular town surrounded by the Andes mountain range and glacier-fed lakes. Aside from the electrical and mechanical integration of SAOCOM-1B's radar and bus, the CONAE team completed the installation of thermal insulator blankets. Up next will be the attachment of two solar arrays and associated deployment tests, followed by integrated center-of-gravity measurements and vibrational/acoustic load tests.
Assuming a successful launch early next year, SAOCOM-1B will join its SAOCOM-1A sister satellite in a sun-synchronous orbit (SSO), completing the L-band Satélite Argentino de Observación Con Microondas Synthetic Aperture Radar (SAR) constellation. In an agreement called Sistema Italo Argentino de Satélites para la Gestión de Emergencias (SIASGE), the completed SAOCOM constellation will work in conjunction with Italy's four-satellite COSMO-SkyMed constellation to provide accurate and persistent Earth observations and support disaster monitoring efforts around the world.
CONAE hopes to eventually expand its SAOCOM constellation with the future development and deployment of two SAOCOM-2 spacecraft.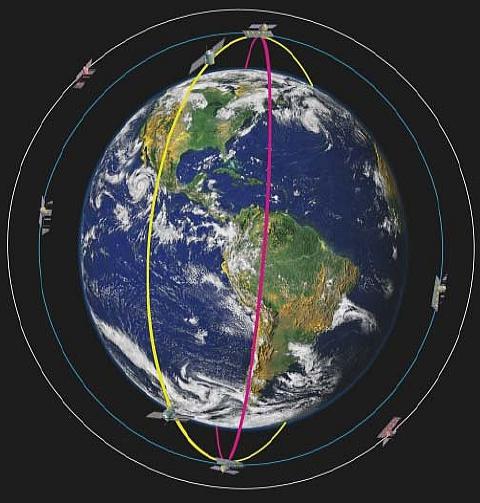 The SAOCOM-1A satellite was launched in a spectacular fashion in October 2018, producing a nebula-like cloud of sun-lit Falcon 9 exhaust that was visible for hundreds of miles. The SAOCOM-1A marked the second launch of Falcon 9 booster B1048 and also featured SpaceX's first successful West Coast Return-to-Launch-Site (RTLS) landing.
Highly Commended for Skyscapes is Brandon Yoshizawa's 'Flower Power' #astrophoto2019 pic.twitter.com/L5EVGwEfDr

— Royal Museums Greenwich (@RMGreenwich) September 12, 2019
Falcon 9's SAOCOM-1B mission will come long after SpaceX's most recent West Coast launch – the June 2019 launch of the Canadian Space Agency's (CSA) RADARSAT Constellation Mission (RCM). West coast observers and launch teams are sure to welcome the launch of the SAOCOM-1B mission after what is set to be more than eight months spent without a launch.
Check out Teslarati's newsletters for prompt updates, on-the-ground perspectives, and unique glimpses of SpaceX's rocket launch and recovery processes.