Tesla's V10 Update to members of its Early Access Program included several novel features for the electric car maker's vehicles, from new games to a cool "Theater" function. Also included in V10's list of features is the "(I'm Feeling) Lucky/Hungry" feature, a way for drivers to add a dash of spontaneity to their road/food trips.
Tesla's "(I'm Feeling) Lucky" and "(I'm Feeling) Hungry" feature allows drivers to navigate to destinations that are selected by their vehicle. Tapping the"Hungry" button gives directions to a local restaurant, while selecting "Lucky" will direct owners to a "surprise adventure to a nearby attraction." This arguably makes the Tesla ownership experience more fun. At the same time, these new V10 features could also end up helping small businesses, while expanding the company's network of electric car chargers.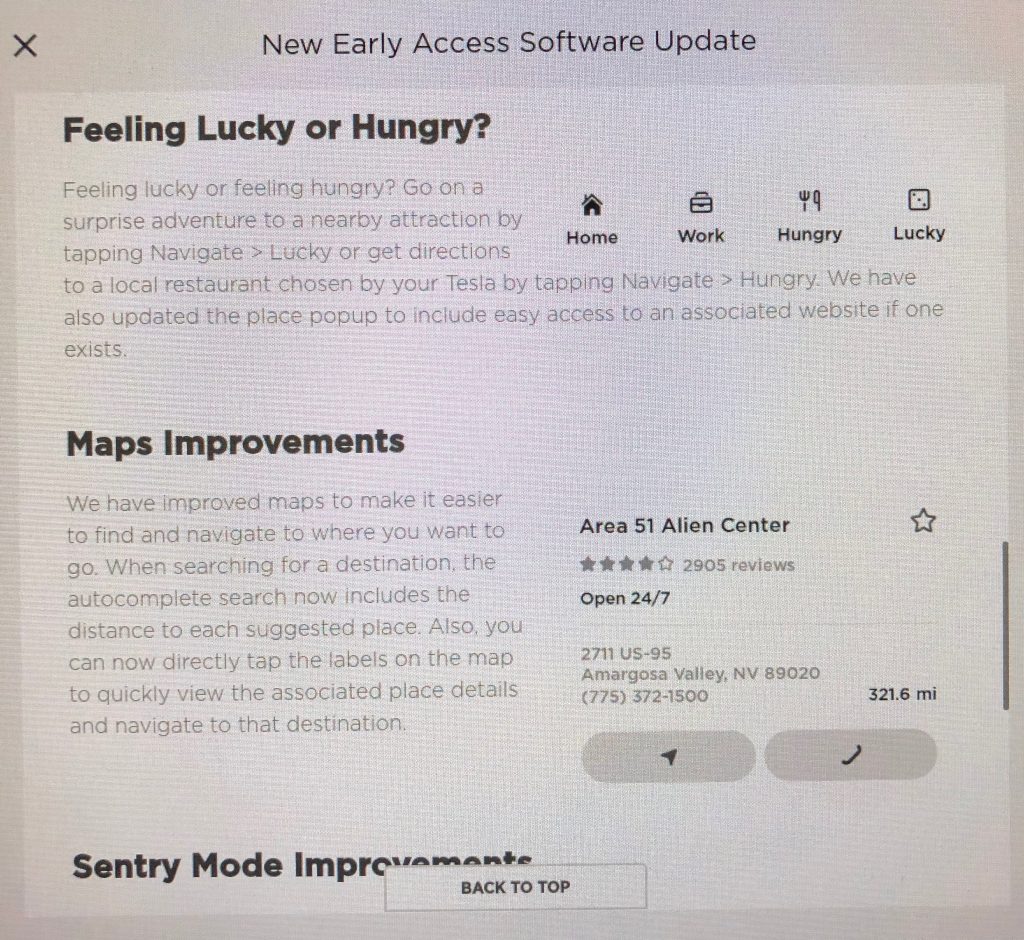 Tesla's charging infrastructure is comprised of its robust Supercharger Network and a massive system of Level 2 Destination Chargers, which are usually placed in convenient locations such as malls, workplaces, restaurants, and local attractions. Tesla's official website pitches Destination Chargers as a way to promote local businesses, particularly as the locations will be visible in the company's in-car navigation system. 
This ties in really well with Tesla's new V10 feature. Tesla, after all, will likely prioritize local restaurants and attractions that have Destination Chargers installed for its "(I'm Feeling) Lucky" and "(I'm Feeling) Hungry" function. Navigating to these locations using the V10 feature will likely end up boosting the traffic for some local businesses, especially since Tesla owners could end up heading to their location due to a suggestion from their vehicle.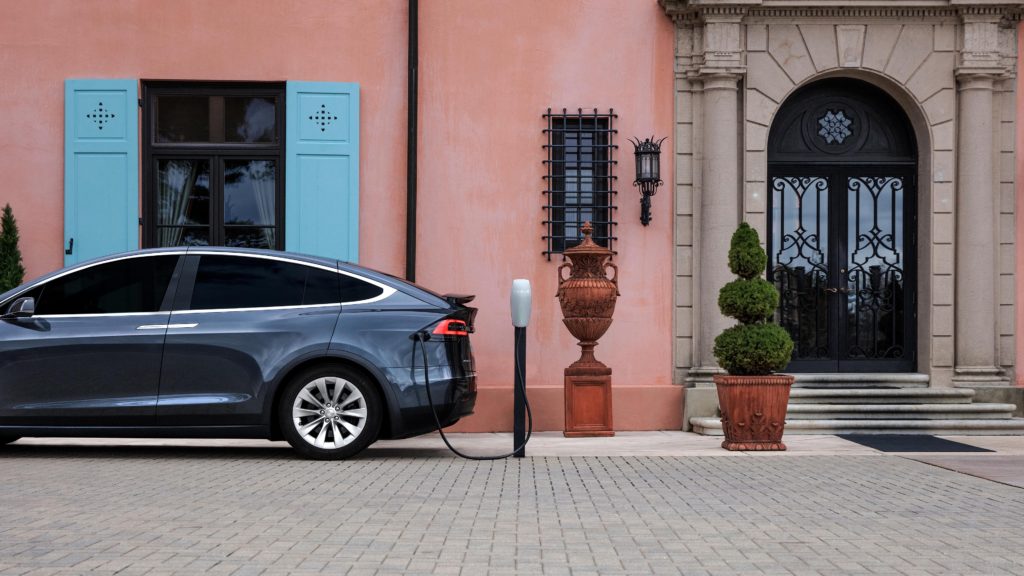 Perhaps the biggest advantage of Tesla's "(I'm Feeling) Lucky" and "(I'm Feeling) Hungry" is its potential to expand the company's charging infrastructure. With the feature's capability to attract more traffic to local restaurants and attractions, other businesses in a specific area will be incentivized to sign up for Tesla's Destination Charging program as well. By doing so, they would add their location to the company's list of potential destinations for Tesla's electric cars.
From the surface, it would appear that Tesla's fun "(I'm Feeling) Lucky" and "(I'm Feeling) Hungry" feature is a minor update. Yet, when one considers the potential of the program, one would see that this new V10 feature could end up expanding Tesla's network of Level 2 chargers significantly. This is a win-win situation for both Tesla and businesses, as electric car owners can take advantage of an even more robust network of chargers, while businesses can tap into Tesla's growing ownership base, which will likely see a boost when the Model Y crossover starts production.