Intuitive Machines has selected SpaceX's Falcon 9 workhorse to launch the company's commercial Nova-C Moon lander as early as July 2021.

Funded in May 2019 as part of NASA's Commercial Lunar Payload Services (CLPS), Nova-C is designed to deliver up to 100 kg (220 lb) of useful payload to the surface of the Moon. NASA hopes to take advantage of that capability to dramatically lower the cost of lunar science, exploration, and prospecting.
In May 2019, NASA awarded three separate CLPS contracts worth approximately $255M in a bid to fund the development and first launches of three commercial Moon landers. Orbit Beyond, a recipient of $97M, has since returned the money after indicating to NASA that they couldn't follow through on their commitments, possibly related to the company's close technological ties to already-built Indian Moon lander designs.

Regardless of that drama, two of the three awardees – Astrobotic and Intuitive Machines – remain intent upon becoming the first private company to perform a soft-landing on the Moon. Astrobotic's Peregrine lander received $79.5M to Intuitive Machines' $77M and both companies are working towards inaugural launches no earlier than (NET) July 2021.
In August, Astrobotic announced that Peregrine's first lunar landing attempt would launch on the first flight of the United Launch Alliance's (ULA) Vulcan Centaur rocket, meant to replace the Lockheed Martin-Boeing cooperative's Delta IV and Atlas V vehicles. Although that decision likely saved Astrobotic a significant amount of money on Peregrine's launch contract, it does mean that the lander will be under heavy threat of launch-side delays as ULA works to prepare Vulcan for its launch debut.

Intuitive Machines, on the other hand, has selected SpaceX's Falcon 9 for the NET July 2021 launch debut of its Nova-C lander. Weighing ~1500 kg (3300 lb) at launch and designed to head to the Moon from Earth orbit, Falcon 9 will likely have plenty of room left for additional copassenger satellites.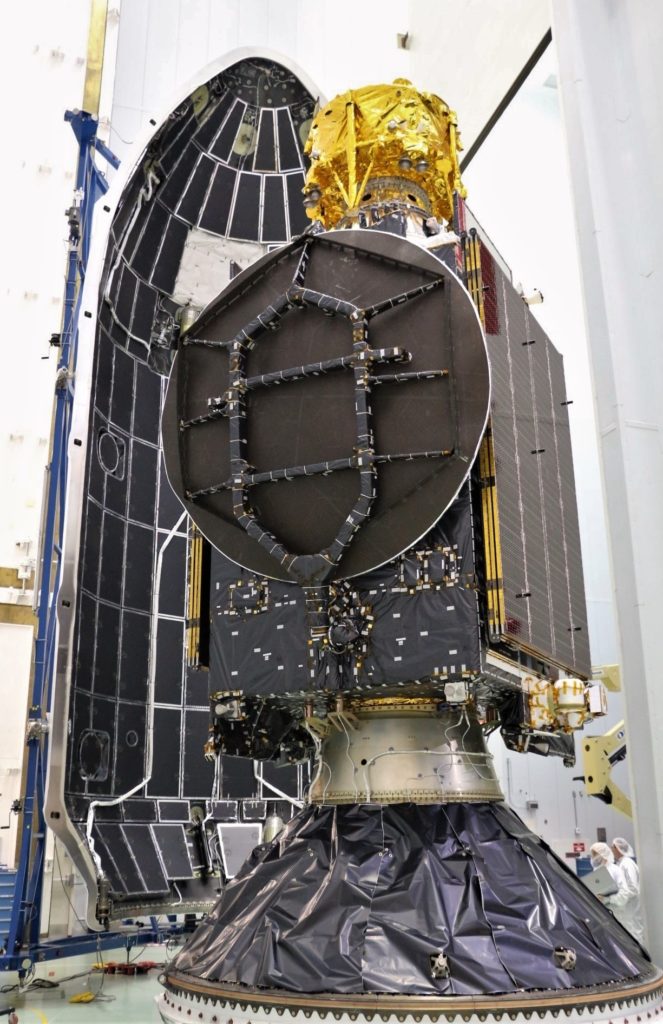 Of note, SpaceX has already supported the launch of Israeli company SpaceIL's Beresheet spacecraft in what was the first commercial Moon landing ever attempted. Launched in February 2019, the lander sadly failed just a few kilometers above the lunar surface, but the mission was still inspiring and a strong sign that – while no easy task – private companies can almost certainly land payloads on the Moon.

For now, Astrobotic and Intuitive Machines remain neck and neck in their separate bids to land on the Moon, paving the way for a good-old-fashioned race to the lunar surface.
Check out Teslarati's newsletters for prompt updates, on-the-ground perspectives, and unique glimpses of SpaceX's rocket launch and recovery processes.