At 4:43 pm on Friday, April 8, SpaceX will attempt to launch a Dragon spacecraft from launch site 40 at Cape Canaveral on a mission to the International Space Station. This mission is part of SpaceX's $1.6 billion Commercial Services Resupply contract with NASA.
In addition to a variety of general cargo, crew supplies and scientific experiments, the capsule will ferry a Bigelow Aerospace expandable habitat module (BEAM) to the ISS. The inflatable habitat will be attached to a port on the space station. According to NASA, the BEAM "expands after being deployed in space to potentially provide a comfortable area for astronauts to live and work. [It] also provides a varying degree of protection from solar and cosmic radiation, space debris, atomic oxygen, ultraviolet radiation and other elements of the space environment."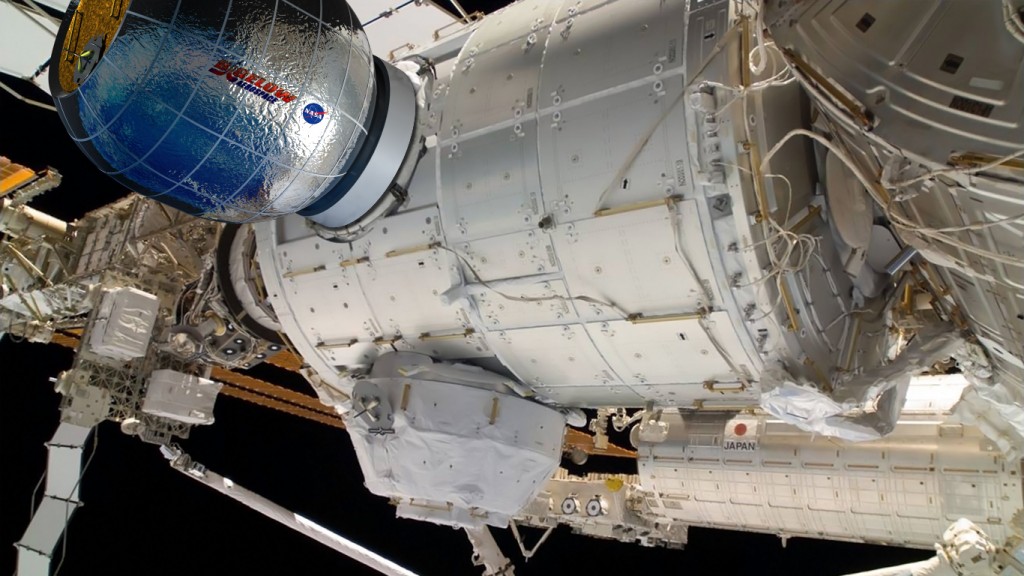 According to Space Flight Insider, this will mark the first time the Bigelow Aerospace device has been deployed and tested in space in real world conditions. Assuming everything goes as planned, the CRS-8 Dragon spacecraft will remain docked to the ISS for about a month. Then it will return to earth with biological samples collected aboard the ISS, including those left behind by astronaut Scott Kelly. He is the astronaut who returned safely to earth last week after remaining in space for nearly a year. Splashdown in the Pacific Ocean is scheduled for early May.
This will be the first flight for the Dragon capsule since disaster struck a SpaceX mission on June 28, 2015. 139 seconds into that flight, a strut failed which allowed a helium tank on the second stage rocket to become detached. Excess helium then flooded the liquid oxygen tank, causing an explosion that destroyed the rocket and its payload. It was the first failure for Space X after 19 successful missions.
Meanwhile, Motley Fool reports that Elon Musk expects to introduce new hardware later this year. "We'll have a next generation rocket and spacecraft beyond the Falcon-Dragon series, and I'm hoping to describe that architecture later this year at the International Astronautical Congress," said Musk. The IAS conference will take place in September in Guadalajara, Mexico.
Photo credits: Falcon 9 via SpaceX. BEAM via Bigelow Aerospace/NASA