Following the Falcon 9 booster's second successful NASA launch in less than three months, SpaceX recovery technicians have once again rapidly retracted B1056's four landing legs, also reused from the booster's May 2019 launch debut.

On the heels of Falcon 9 B1056's first speedy, leg-retracting recovery, a repeat of the booster's impressive landing leg retraction debut – using the same legs, no less – serves as an excellent sign that whatever hardware changes were implemented are on the right track. As part of SpaceX and CEO Elon Musk's interim goal of launching the same Falcon 9 booster twice in 1-2 days, a speedy recovery is an absolute necessity, and landing leg retraction is just one of the dozens of ways the company will need to optimize recovery and reuse to lower average turnaround times from weeks to days.
Falcon 9 B1056 completed its successful launch debut on May 4th, 2019, landing on drone ship Of Course I Still Love You (OCISLY) to preserve an ongoing Crew Dragon failure investigation at Landing Zones 1 and 2 (LZ-1/2). Situated just a few dozen miles off the coast of Florida, OCISLY returned to port with the booster barely a day after the landing, easily the fastest drone ship return yet.
Less than two days after arriving at Port Canaveral, SpaceX technicians had already begun the landing leg retractions in what was the first actual attempt in months. Falcon 9 Block 5 debuted back in May 2018 with comments from Musk indicating that retractable legs were one of several major reusability-focused changes, but SpaceX recovery technicians never got beyond a handful of partial tests in the second half of 2018.

This ended with a truly flawless full retraction of all four landing legs on May 7th, confirmed when booster B1056 was flipped horizontally, loaded onto a powered transporter, and driven back to a SpaceX refurbishment facility with all four scorched legs installed.
Even more impressively, although it's impossible to know if the retracted legs were removed, inspected, and reattached during refurbishment, all four of those legs were unambiguously flown again on B1056's second launch less than three months later. Some cursory analysis of photos of CRS-18 taken by SpaceX, NASA, and others definitively identifies all four landing legs as the same ones that flew on CRS-17 – installed in the same positions, no less.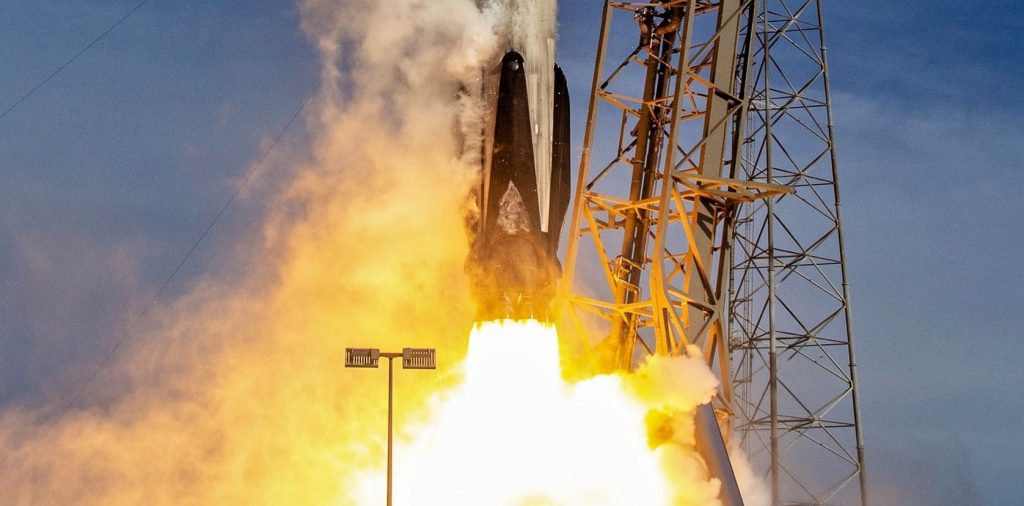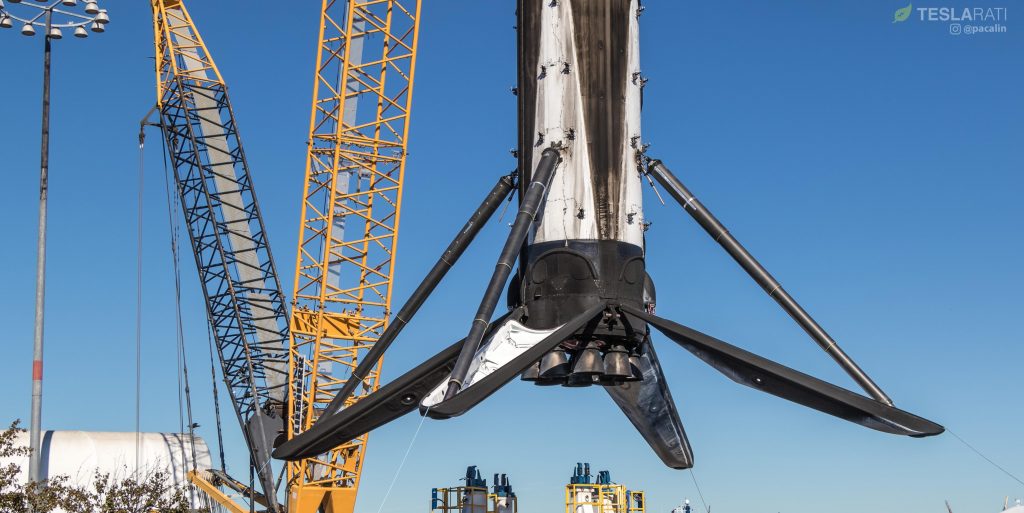 At least in the context of the Falcon family of rockets, SpaceX's ultimate goal is to dramatically lower the cost of Falcon 9 and Heavy launches by quickly, easily, and safely reusing every part of the rocket except its orbital upper stage, which makes maybe 10-15% of hardware costs. A magnitude reduction in costs is thus out of the question for the Falcon family – a challenge that will be tackled instead by Starship and Super Heavy, a new clean-sheet launch vehicle.

Nevertheless, it's entirely possible that Falcon 9 missions will be able to launch for 3-5 times less than their current list price ($62M) within a year or two and definitely before the family is replaced by its successor(s). In fact, according to CEO Elon Musk, SpaceX has already lowered the average base price nearly 20%, cutting it to $50M to communicate some of the financial rewards of efficient reuse to its customers.
Of course, it's important to remember that even if SpaceX gets to a point where it could technically cut its launch prices in half (or more), breaking even on a marginal cost basis does not account for SpaceX's desire to recoup some of the $1B+ it has spent perfecting Falcon reusability. The fact that prices have (at least according to Musk) been lowered a decent amount is a good sign that SpaceX will choose market expansion over greed, but one can never be certain and Falcon 9 and Heavy pricing may very well never reflect their true reusability.

For now, SpaceX's rapid progress from zero landing leg retraction to retracting the same booster's same four landing legs twice in less than three months is an excellent sign that Block 5's capabilities continue to be refined. In terms of milestones, the first launch of a thrice-flown booster is up next for Falcon 9, as is the first reuse of a recovered Falcon fairing half (or two).
Check out Teslarati's newsletters for prompt updates, on-the-ground perspectives, and unique glimpses of SpaceX's rocket launch and recovery processes.