On July 28th, SpaceX wrapped up modifications to a rented robotic lift vehicle and carefully moved Starhopper back to its launch facilities three days after its inaugural flight. Another two days after that, SpaceX filed road closure requests confirming the date for the Starship prototype's next launch.

According to those road closures, SpaceX is preparing Starhopper for a second flight just 17 days after its first hop and has cordoned off August 12th through the 14th to provide a backup window or two and a possible pre-flight static fire opportunity. In recent days, SpaceX has begun the process of refurbishing Starhopper and its pad facilities, although – by all appearances – very little work is needed to return the vehicle to flight readiness.
In fact, just yesterday (July 30th), SpaceX began reattaching the pad's quick-disconnect (QD) umbilical ports to Starhopper in an important post-flight test and a first step towards verifying that all ground support equipment (GSE) is healthy. Thankfully for the pad, Starhopper is powered by just one Raptor engine, producing a maximum of 200 tons (450,000 lbf) of thrust at sea level.

That still made for a visibly violent environment at and around the pad during Starhopper's first liftoff and landing and ultimately caused a significant brush fire that may have damaged the pad's liquid oxygen systems, but everything – including Starhopper – was still standing at the end.
Although the road closure schedule does not discriminate between closures for propellant loading, test fires, or flights, or other miscellaneous needs, NASASpaceflight.com confirmed that August 12th is, in fact, the current target for Starhopper's second flight, a 200m (650 ft) 'hop' that will likely keep the rocket aloft for 30-60 seconds.

In the interim, it's possible that SpaceX will request additional road closures for preflight tests and there's even a chance that the actual date of flight will be earlier (or later) than August 12th, depending on how Starhopper and pad refurbishment and checkouts proceed over the next week or so.
Thanks to SpaceX's spartan Boca Chica facilities and its bare-dirt surroundings, Starhopper's first successful flight – a brief 20m (65 ft) hop and translation – saw the vehicle almost entire obscure itself as its powerful Raptor engine kicked up a huge cloud of dust and steam. The 200m hop should permit a comparatively uninterrupted view of Starhopper and Raptor, hopefully combining with daylight to make for some truly spectacular views of the prototype rocket in action.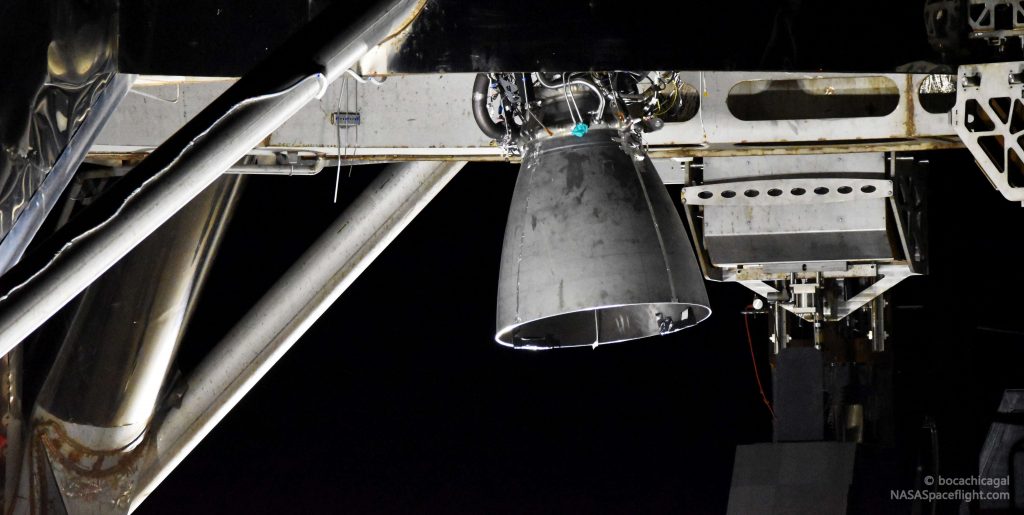 With any luck, once Starhopper rises out of its own cloud of dust and steam, onlookers will be treated to half a minute or more of uninterrupted Raptor Mach diamonds and should get a taste what exactly a Starship and Super Heavy launch might look like in the daytime.
Check out Teslarati's newsletters for prompt updates, on-the-ground perspectives, and unique glimpses of SpaceX's rocket launch and recovery processes.