An image reportedly taken from Gigafactory Texas has revealed what appears to be Cybertruck body-in-whites. The state of the body-in-whites in the photo suggests that Gigafactory Texas is closing in on the initial production of the all-electric pickup truck.
The leaked image was shared with Teslarati by the Cybertruck Owners Club, where it attracted a good amount of attention from the forum's users. Several observations were noted from the leaked image, mainly the fact that the units seem to be completed body-in-whites, with all their castings and stampings. From this, one could see some classic Tesla flourishes on the vehicle.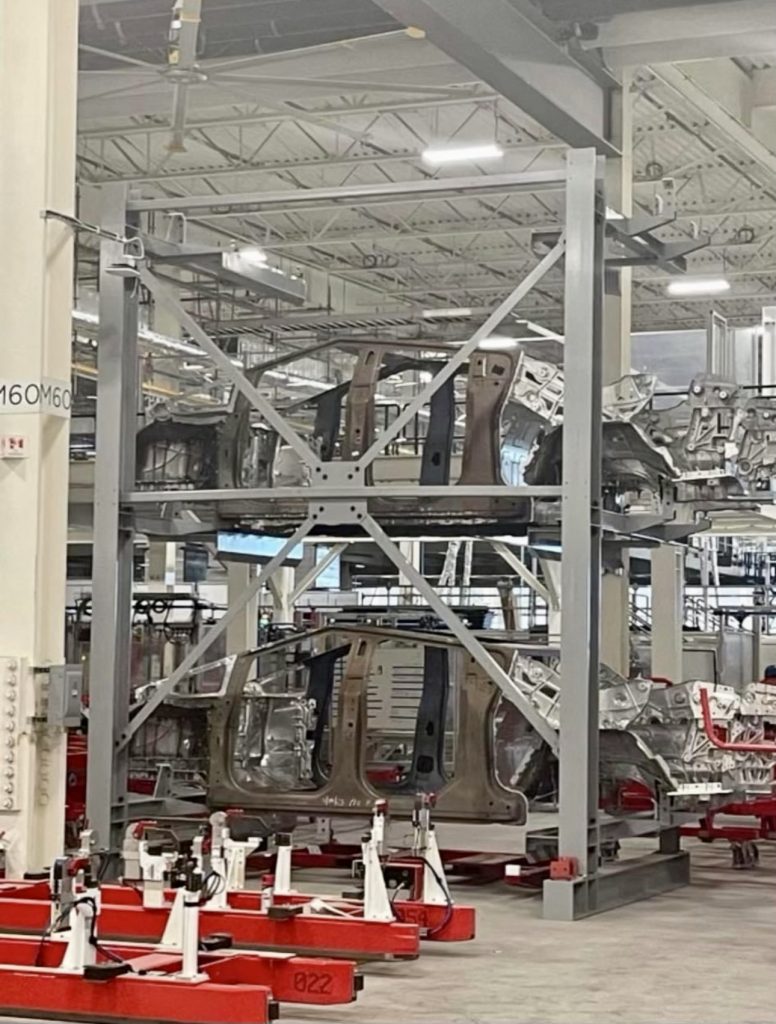 The use of megacasts is evident in the leaked image, particularly on the front and rear of the body-in-white. As observed by some Tesla enthusiasts, the Cybertruck's completed body-in-white does not seem to adopt the much-anticipated "exoskeleton" design that the company highlighted during the vehicle's unveiling back in 2019. Its use of megacasts, however, suggests that the Cybertruck can still be built with some serious volume in mind. 
Perhaps most interesting about the recently-leaked image is just how much more refined the completed body-in-whites looked, at least compared to an earlier leak from back in December. At the time, a leaked image of the Cybertruck at Giga Texas was posted online, which provided a quick glimpse at the all-electric pickup truck's rear megacast.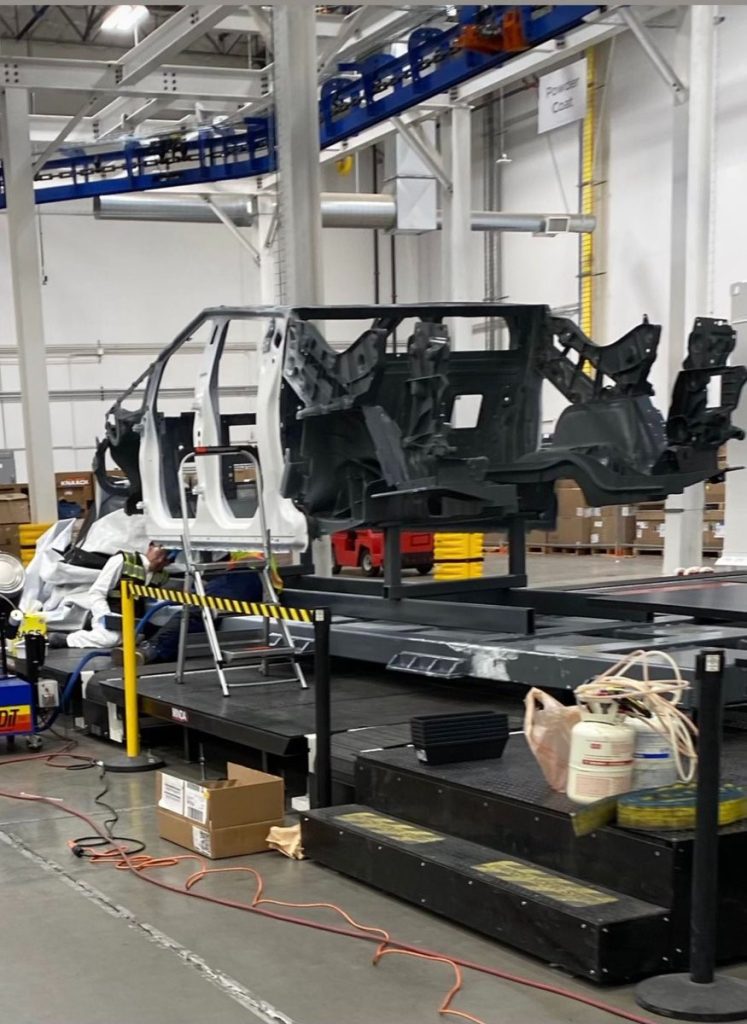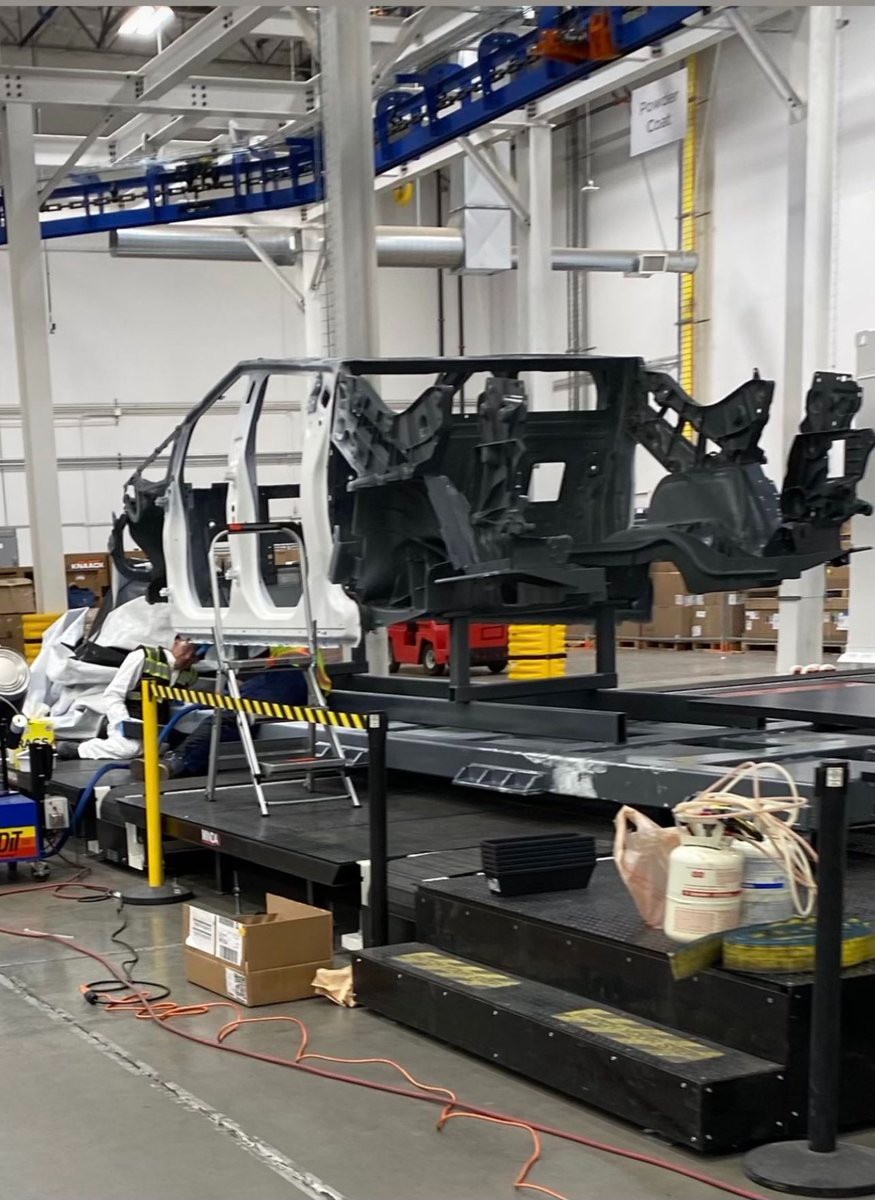 Based on comments from veteran Tesla teardown veteran Sandy Munro, the leak from December actually featured a megacast that was very much still a prototype. The automotive veteran noted that the megacast in the leaked image was made with several welded parts that are made through lost-foam casting, which is great for prototypes. This does not seem to be the case with the recently-shared photos of the Cybertruck body-in-whites from Giga Texas. 
"It's called lost-foam (casting). So what I can do is I can make a foam pattern, something like that, pam it up in sand, and then I pour molten aluminum into that cast or into that mold, and that mold will sublimate the styrofoam. It'll just vanish. It turns into a gas, and then it'll fill up the core that's inside that mold, and it'll give me this casting. It's a great idea for a prototype part," Munro noted. 
Don't hesitate to contact us with news tips. Just send a message to simon@teslarati.com to give us a heads up.