It appears that Tesla is steadily rolling out a rear display for its lineup of vehicles. A few days ago, the electric vehicle maker took the wraps off the highly anticipated Model 3 Highland, and it included a rear display similar to the Model S and Model X. A recent video has now emerged indicating that the Cybertruck will have a similar feature.
The short clip was shared with Teslarati by the Cybertruck Owners Club, which was fortunate enough to receive some behind-the-scenes video of what seems to be an upcoming advertisement for the all-electric pickup truck. The Cybertruck was off-roading when the clip was taken, and one person could be seen holding a gimbal setup.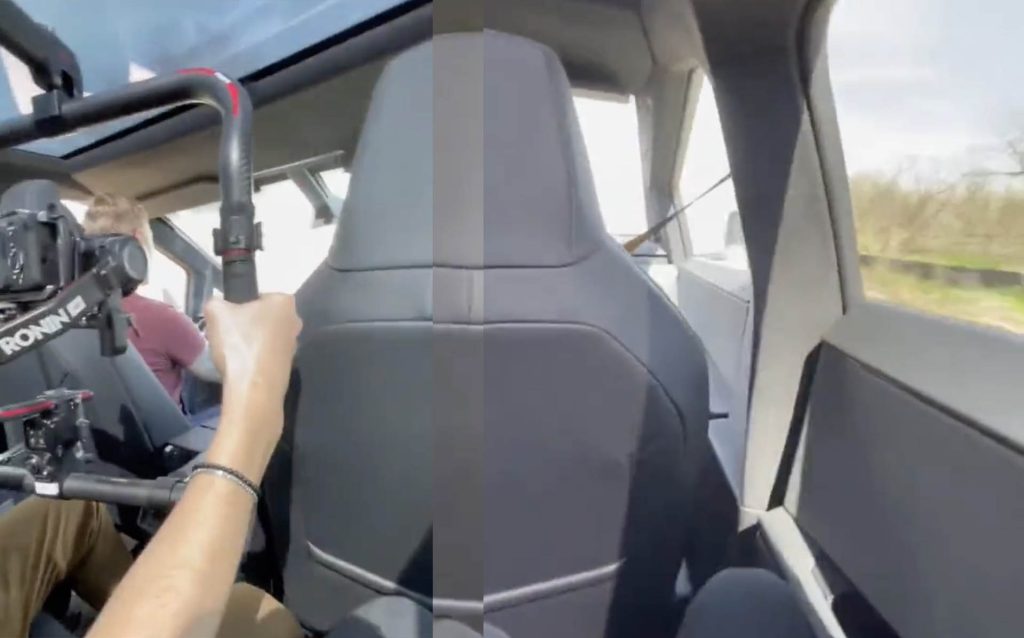 As could be seen in the clip, a rear display has been installed on the back of the center console. The rear display is similar to those that have been equipped on the Model S, Model X, and now the Model 3 Highland. With the Cybertruck also having a rear display, the Model Y would be the only vehicle in Tesla's lineup that would not have a rear display. Such a feature would likely make it to the Model Y once the vehicle receives an upgrade like the Model 3 Highland.
The recently shared clip also hinted that the space in the rear of the Cybertruck could be a bit tight with several adults sitting side by side. This impression is likely distorted, however, since full gimbal setups like the ones being used inside the vehicle at the time the video was taken are not small at all.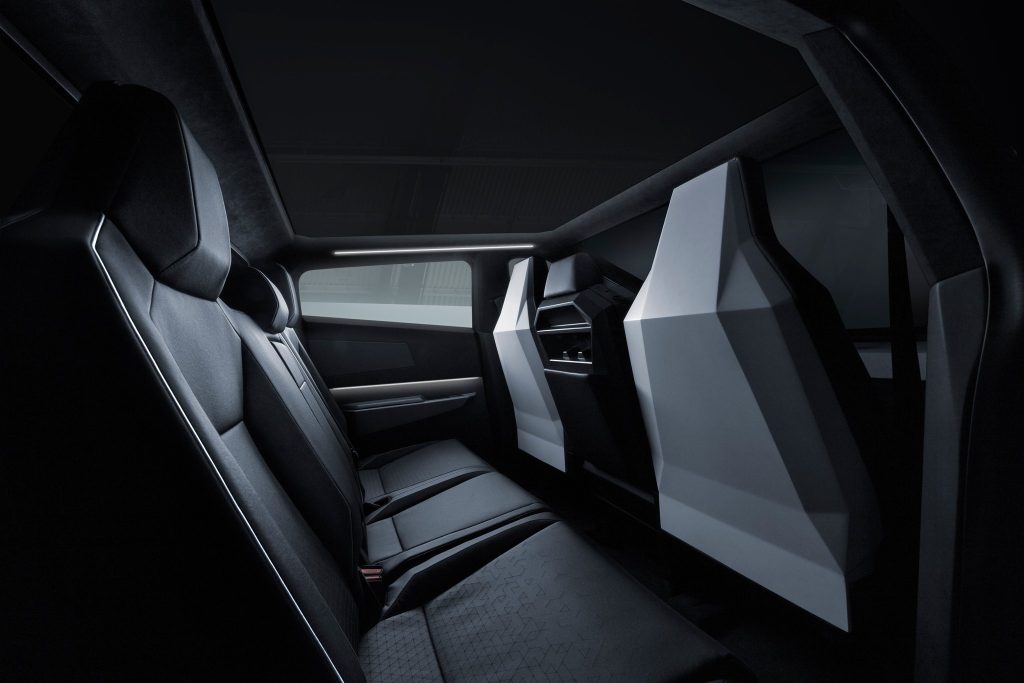 One understandable gripe from EV watchers, however, was the fact that the Cybertruck in the video had more "standard" Tesla seats, not the sharp, angular seats that were fitted on the original Cybertruck prototype from late 2019. The original prototype featured seats that followed the vehicle's minimalist and angular design. 
This is Tesla we're talking about, however, and CEO Elon Musk has maintained that the company always makes it a point to release a production vehicle that's better than its concept version. The Cybertruck has been dubbed by Musk as Tesla's potential magnum opus, so it would be quite surprising if the company releases the vehicle with rear seats that are worse than its original prototype.
Don't hesitate to contact us with news tips. Just send a message to simon@teslarati.com to give us a heads-up.