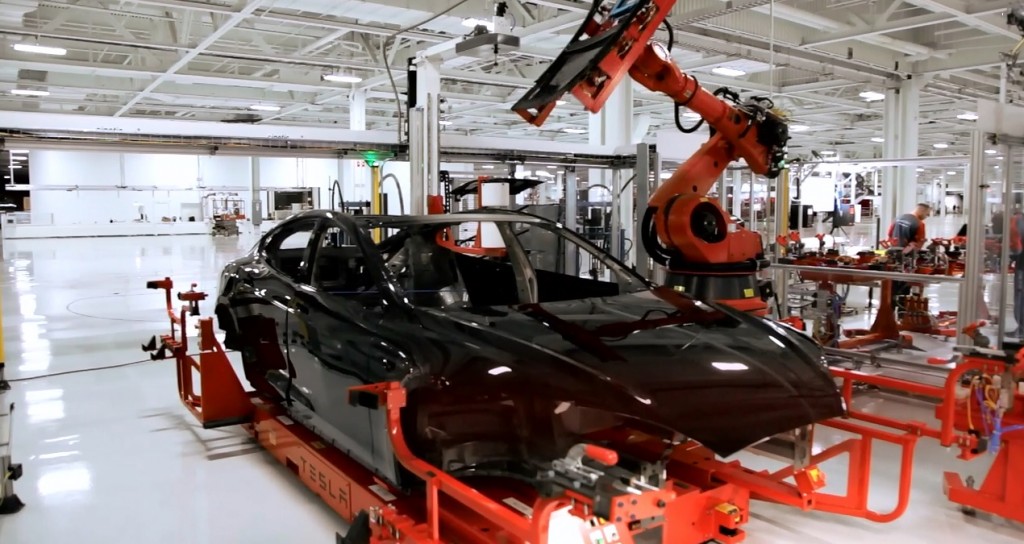 Tesla announced on Friday that it has delivered 11,580 cars in the 3rd quarter, up 49% over the same period last year. Of the total deliveries, Tesla managed to squeeze in the delivery of six Model X Founder's Edition cars to early reservation holders two of which are Silicon Valley's most recognizable figures, Google's Sergey Brin and serial tech entrepreneur and venture capitalist Steve Jurvetson.
Back in April of this year, Tesla CEO Elon Musk said during an earnings call that Tesla would deliver between 50,000 and 55,000 cars in 2015. However that figure was later revised by Musk during Tesla's 2nd quarter conference call to 50,000 units as a result of Model X supplier constraints.
Citing Musk's comment from the Q2 shareholder call:
"While our equipment installation and final testing of Model X is going well, there are many dependencies that could influence our Q4 production and deliveries. We are still testing the ability of many suppliers to deliver high quality production parts in quantities sufficient to meet our planned production ramp. Since production ramps rapidly late in Q4, a one-week push out of this ramp due to an issue at even a single supplier could reduce Model X production by approximately 800 units for the quarter. Furthermore, since Model S and Model X are produced on the same general assembly line, Model X production challenges could slow Model S production. Simply put, in a choice between a great product or hitting quarterly numbers, we will take the former. To build longterm value, our first priority always has been, and still is, to deliver great cars."
Despite the record-beating 3rd quarter deliveries, Tesla may be in jeopardy on meeting its intended goal of delivering 50,000 cars by end of year. Tesla will need to deliver nearly 17,000 cars between now and December 31 to fulfill that number.
According to Inside EVs, Model S deliveries in North America fell to 5,400 in the 3rd quarter — down from 6,900 in the 1st quarter. That has to be disconcerting, especially in light of the company's Model S referral program that began last summer. Tesla has clearly been hoping Model X deliveries would power a strong 4th quarter performance, but it is going to take more than six hand built specials for company insiders to get the job done. The automaker has been ominously quiet about when regular production of the Model X will begin, leaving many to speculate that total deliveries may fall very short of the 50,000 units.
It will be interesting to hear what Elon has to say to investors during the next conference call, but there are already suggestions from analysts that it might be a good time to consider shorting Tesla stock ahead of the call. As always, you should seek competent professional advice before making any investment decisions.