Tesla Energy achieved a number of key milestones in the fourth quarter. As per Tesla's Q4 and FY 2022 Update Letter, energy storage deployments actually grew by 152% year-over-year in the fourth quarter to 2.5 GWh.
All in all, Tesla Energy was able to deploy 6.5 GWh of energy storage in 2022, the highest the company has accomplished to date. This is likely due in no small part to the demand and ramp of the Megapack, the company's flagship battery storage system that's specifically designed to support the grid. 
Tesla highlighted this point in its Q4 and FY 2022 Update Letter.
"Tesla storage deployments increased by 152% YoY in Q4 to 2.5 GWh, for a total deployment of 6.5 GWh in 2022, by far the highest level of deployments we have achieved. Demand for our storage products remains in excess of our ability to supply. We are in the process of ramping production at our dedicated 40 GWh Megapack factory in Lathrop, California, to address the growing demand. This factory should help to further accelerate growth of energy storage deployments," Tesla noted.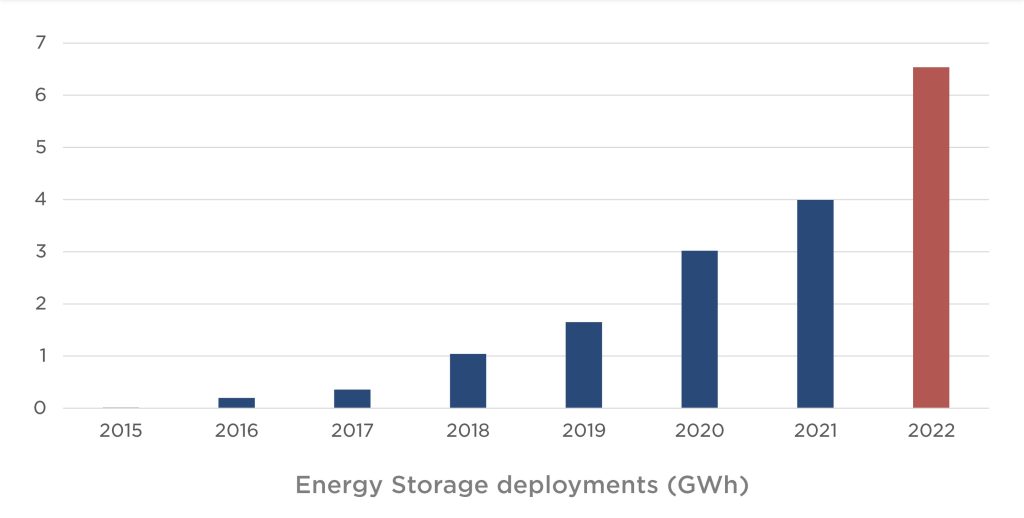 The Tesla Megapack is becoming one of the company's most important products. While the Megapack consumes far more batteries per unit than the company's lineup of electric cars, it is also a relatively simpler product that requires fewer parts. The Megapack's price per unit of about $2.5 million will likely give substantial margins for Tesla as well, especially after the product has been properly ramped. 
Tesla CEO Elon Musk highlighted the importance of energy storage during his opening remarks at the Q4 and FY 2022 earnings call.
"Energy storage also saw record growth and (it) is continuing to accelerate. It's always worth remembering that the three pillars of a sustainable energy future are obviously electric vehicles, solar and wind, and the third key item is stationary storage to store the energy from solar and wind — because obviously, the sun doesn't shine all the time and the wind doesn't blow all the time.
"So I would like to just make it clear that there is a path to a fully sustainable future for humanity, and our goal at Tesla is to accelerate progress on that path as much as humanly possible. So we are ramping up Megapack production, and we expect it to grow at a rate quite a bit faster than our vehicle output," Musk said.
The Teslarati team would appreciate hearing from you. If you have any tips, contact me at maria@teslarati.com or via Twitter @Writer_01001101.