Tesla's Energy business, while not attracting as many headlines as the company's electric car division, continues to expand its reach. While some of Tesla Energy's projects fly practically under the radar, the company's lithium-ion battery storage units have, quite literally, changed lives across the globe.
When Tesla announced its first quarter results last week, the company noted that it is streamlining its residential energy storage business with a simplified online sales channel. The company also stated that it expects to grow its Energy business this year, as it works through the backlog of Powerwall orders that have been, for the most part, put aside in favor of the company's ramp for the Model 3 in 2018.
"Energy generation and storage revenue should increase significantly in 2019. This increase is driven mainly due to the storage business as we increase production to address our backlog in Powerwall orders and deliver on our pipeline of orders for commercial storage and an expected growth in retrofit solar deployments in the second half of 2019," Tesla noted.
One of these Tesla Energy orders could be found in Eritrea, a country in the Horn of Africa. Tesla was involved in two projects in the nation, particularly in Areza and Maidma, where it played a crucial role in establishing a 1.25MW and 1MW mini-grid for the rural communities. The projects were led by UK solar developer Solarcentury, who opted to utilize Tesla's lithium-ion batteries as the energy storage units of choice for the mini-grid. Overall, the project benefitted around 40,000 people and businesses, which will now be getting cheaper and more stable power.
Prior to the installation of its solar panels and Tesla batteries, the communities in Areza and Maidma relied solely on diesel. With the mini-grid in place, the residents of the African nation will be able to step away from inconveniences such as fluctuating diesel prices, steep maintenance costs of its diesel equipment, and reduced air quality. Theo Guerre-Canon, a project manager at Solarcentury, described the mini-grid's benefits in a statement to Forbes. "Our hope is that access to reliable electricity will support wider economic growth in the region and social development. For example, there's a clinic in Areza that will now benefit from uninterrupted electricity," he said.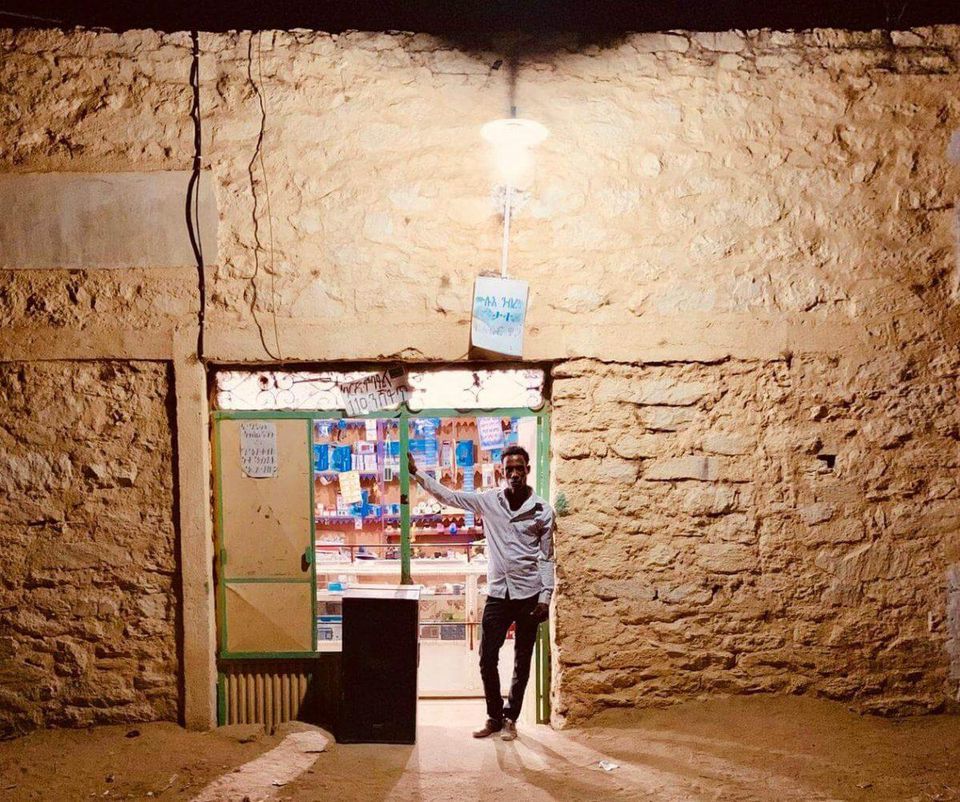 This is not the first time that Tesla's batteries have literally changed the lives of communities for the better. In the Philippines, Tesla worked with a solar provider to install a microgrid in a town that's notorious for never having 24/7 power. Since coming online, Tesla's batteries have affected many of the town's residents. Fishermen, for example, are now able to freeze their catch and sell them to towns that are farther away, resulting in more income. These benefits might seem trivial to many, but for residents who have been conditioned to think of power interruptions as part of everyday life, having round-the-clock electricity thanks to Tesla's batteries is remarkable.
Now that Tesla has all but mastered Model 3 production, the company appears to be finally ready to push its Energy business more aggressively. This was teased by Elon Musk himself during the unveiling of the Tesla Model Y, where he noted that 2019 would be the "Year of the Solar Roof and Powerwall." Musk also highlighted how Tesla Energy is invaluable to the company's mission. "Solar plus battery plus electric vehicles, we have a fully sustainable future. That's a future you can feel really excited and optimistic about. I think that really matters," Musk said. For the communities that have been changed and helped by Tesla's batteries, these words definitely ring true.