Tesla is back with its fifth referral program just days after the company sent invitations to the Gigafactory Grand Opening event to Tesla owners that referred 4 or more qualifying Model S or Model X sales in the previously ended program.
The new referral program will run from July 18 to October 15, 2016 and promises many of the same prizes seen in the previous program, including 21″ forged aluminum Arachnid wheels + performance tires,  Tesla branded lifestyle goods, and the chance to win a fully loaded Ludicrous Model X P90D.
Top honors will go to those owners that make 10 qualifying referrals by October 15. Tesla indicates on its Referral Program page that these candidates will receive an "invitation for two to attend the company's next Tesla unveiling event". Given the timing of when this new program ends and CEO Elon Musk's previous tweet that there will be a "Part 2" of the Model 3 event, there's a chance top referrers will be given the opportunity to witness the final production version of the highly-anticipated mass-market Model 3, rumored to be fully autonomous. We 'will do the obvious thing' Musk once said at Recode when speaking about what's coming for the Model 3.
Buyers of a Model S or Model X will receive a $1,000 credit when using a referral link.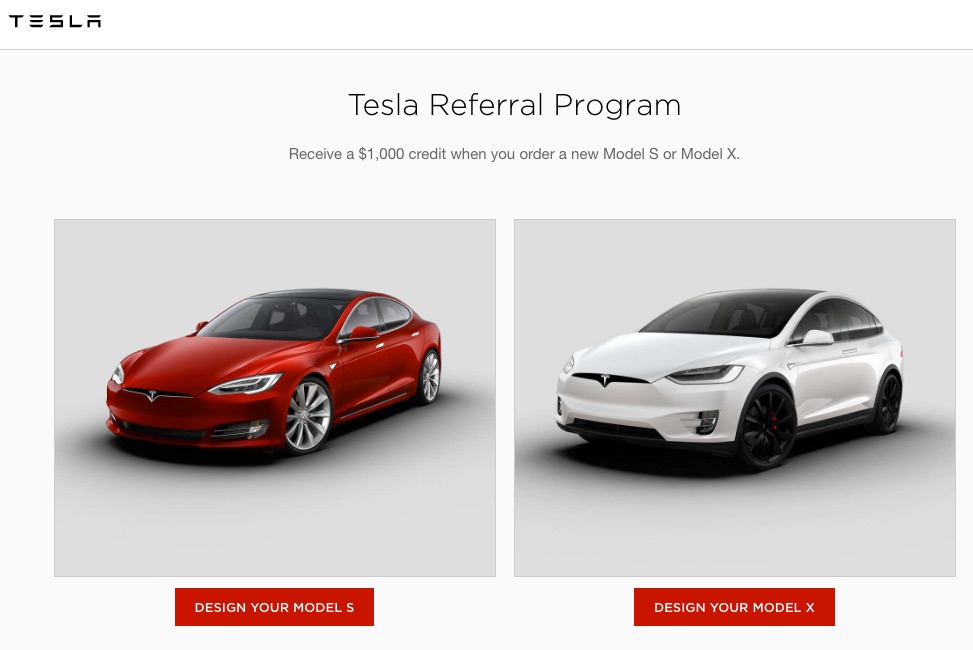 Tesla Referral Program (fifth)
July 18 – October 15, 2016
The current Tesla Referral Program begins July 18 and will run until October 15, 2016. Anyone who orders a new Model S or Model X during this period using the referral link of a Tesla owner will get a $1,000 credit towards the purchase price.
To show our appreciation, referring owners will be eligible for our Referral Program awards:
10 Qualifying Referrals
Owners who make 10 qualifying referrals will receive an invitation for two to attend our next Tesla unveiling event.
5+ Qualifying Referrals
Owners who make 5 qualifying referrals will receive a set of 21″ custom Arachnid wheels in black, silver or grey, including summer performance tires and installation. These exclusive forged aluminum wheels offer improved performance and are not available for purchase.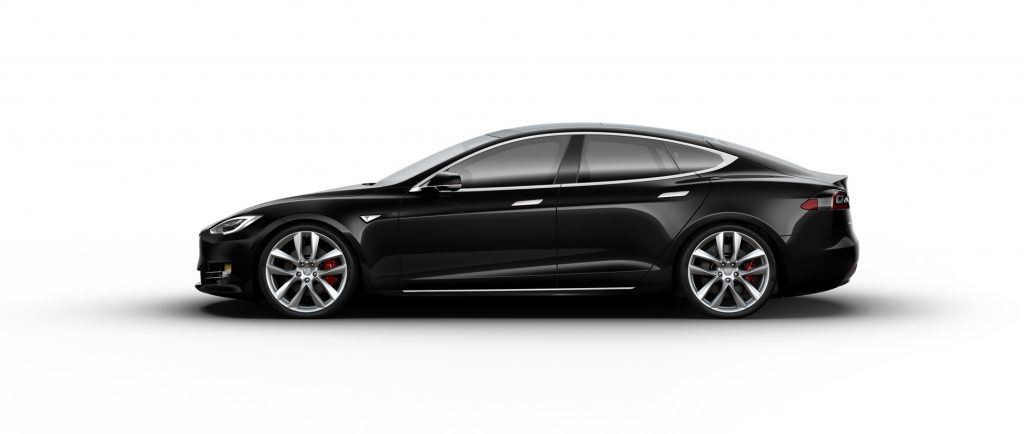 3+ Qualifying Referrals
Owners who make 3 or more referrals will receive an exclusive Tesla Owners Jacket.
2+ Qualifying Referrals
Owners who makes 2 or more qualifying referrals will receive a Tesla Leather Duffel, not available for purchase.
Ludicrous P90D Model X
Each qualified referral you make gives you an additional entry into a drawing to win a Ludicrous P90D Model X.
We know that without our customers we would not be where we are today. This is our way of thanking you for your support in building the Tesla community.
Awards
Owners who won awards in the program that ended July 15, 2016 will receive email instructions after the Model X drawing on or around July 31. Owners who won invitations to the Gigafactory opening event have already been contacted.
Discounts to owners from previous programs will expire on December 31, 2016.
Limits
Related order must be placed between July 18, 2016 and October 15, 2016 and delivered for a referral code to qualify. Pre-owned vehicles are not eligible. Limit of 10 referrals per owner.
Must be at least 18 years old to be eligible for awards. No entry fee, payment or purchase required for the drawing. A random drawing will be held on or around October 31, 2016 to determine the winner. The winner will be contacted thereafter. Awards are non-transferable and not redeemable for cash. The winner is responsible for all taxes and local requirements and fees. Program and awards are conditional on and subject to local laws and regulations. Unfortunately, Ohio and Virginia residents are not eligible for awards.
Good Faith
We introduce programs such as these in good faith and expect the same good faith in return. Please note that we may withhold awards where we believe customers are acting in bad faith or otherwise acting contrary to the intent of this program. To be clear, commercializing or otherwise selling referral codes is not appropriate, and we will not honor such codes. We cannot cover every nefarious scenario, nor will we attempt to, but we do promise to be fair and reasonable.