It appears that Tesla aims to produce its own battery cells in its Gigafactory 4, as suggested by reports based on a recent job posting on the electric car maker's website.
Tesla is specifically looking to hire an innovative senior process engineering lead for its Europe Gigafactory and is looking for one who can use engineering fundamentals and a broad set of tools to solve technical problems.
The electric car manufacturer also added that the candidate must be able to "create novel detailed designs for a wide range of systems from electrolyte to high purity water, involving unit operations such as pump and compressor systems, reverse osmosis, distillation, heat transfer fluid systems, etc."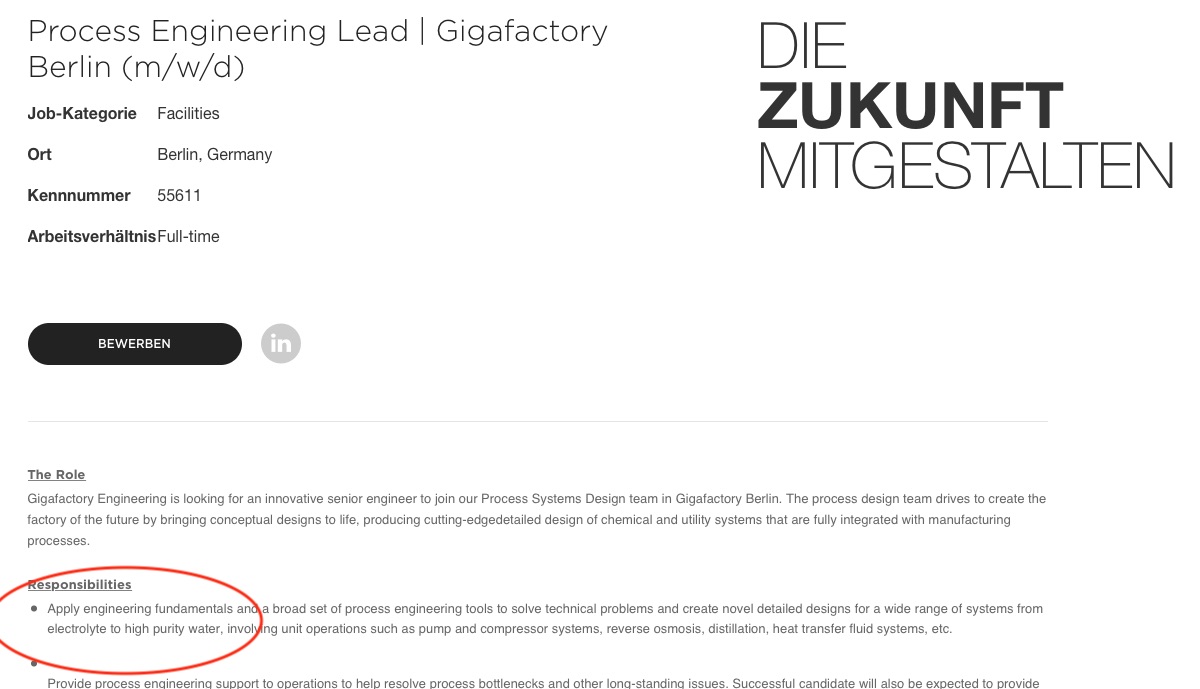 German publication Teslamag spotted the job posting and speculates that the Gigafactory in Berlin will not only produce vehicles and battery packs but also help develop and produce its own battery cells. It added that it also received information from an insider that there will be an "interesting surprise" in connection with Gigafactory 4.
While battery cell production in the upcoming factory remains a rumor for now, it won't be much of a surprise if it is indeed the plan of Musk and his team. After all, Gigafactories going beyond local vehicle production means better resource utilization, which further helps Tesla be more cost-competitive. Developing its own battery cells will also allow Tesla to better control the prices of its electric vehicles, which could open the gates for cheaper electric vehicles for consumers.
Will build batteries, powertrains & vehicles, starting with Model Y

— Elon Musk (@elonmusk) November 12, 2019
The Europe Gigafactory is expected to initially create 3,000 jobs but may later increase that number to 8,000. Initial reports estimate the annual production of the company to hit 150,000 vehicles. In mid-November, CEO Elon Musk announced that Giga Berlin will build batteries, powertrains, and vehicles, starting with Model Y.
Last week, reports emerged that Tesla is in the finishing touches of completing the contract to buy the site for Gigafactory Berlin and expects to accomplish this before the year ends. Tesla plans to start production of Model Y in the Europe Gigafactory as early as 2021.
Earlier this year, Tesla acquired battery company Maxwell Technologies and the move was seen as a way to lessen its dependence on partners such as Panasonic. While it is unlikely that the electric car maker will cut its ties with its battery suppliers soon, reports that surfaced in November suggest that Tesla is continuing its initiatives to produce battery cells in-house.