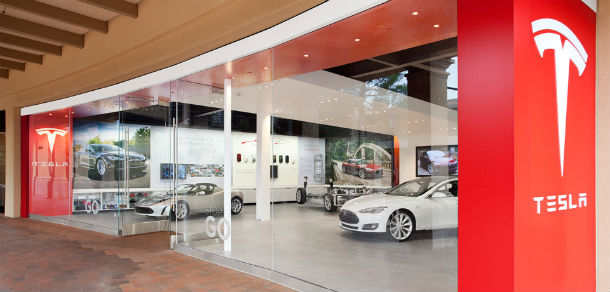 When Tesla announced that less than 800 people will be invited to the upcoming Model 3 unveiling event on March 31st, it also provided insight on when people could place their $1,000 reservation deposit.
Model 3 reservations will open in Tesla stores at 10am PDT (1pm EDT). Interested parties that might not be so keen on waiting in line and participating in what's been rumored to become an Apple-esque type event, Tesla will also open up online reservations for the Model 3 as soon the unveiling event (and livestream) begins later that evening at 8:30pm PDT.
Amidst the growing aura of excitement and anticipation leading up to the event, future Model 3 reservations holders are questioning how the company will determine reservation priority.
Will Tesla take into account Time Zones when reservations are placed? How do I ensure that my reservation is placed into an early queue?
One piece of information towards the bottom of the Model 3 event lottery form is a passage that discusses how Tesla will prioritize reservations.
"As a current owner who has supported Tesla and our mission, your reservation will take priority and be placed ahead of non-owners."

– The Tesla Team
Tesla will be giving existing owners priority on a Model 3 over first-time buyers. Considering there are over 100,000 Model S' on the road today and presumably well over 300,000 Teslas by the time the first Model 3 is delivered at the end of 2017, Tesla would be prioritizing potentially hundreds of thousands of reservations over first-time buyers, that is assuming existing owners also become Model 3 reservation holders.
With that news, we can almost bet that a large line of people will form outside of Tesla stores well before the official 10am PDT reservation opening. And all with high hopes to become the first reservation holders to what many believe will be the game changer in mass market adoption of electric vehicles.
Time to call in a sick day.
More Tesla Model 3 News