It appears that Tesla's 4680 battery facility in Gigafactory Texas is receiving some crucial, heavy-duty equipment for the production of the company's next-generation cells. This was hinted at by the delivery and installation of large, heavy-duty machinery from Sacmi at Giga Texas' cathode building.
Back in October, avid Tesla Giga Texas watchers retrieved documentation of a shipment from Italy heading to the United States. The shipment was from Sacmi, a company that makes heavy-duty industrial equipment. It was heavy too, weighing in at 334,000 lbs. At the time, speculations were high that the equipment was intended for Cybertruck production.
Aerial images from drone operator Joe Tegtmeyer revealed that the equipment Tesla watchers tracked in October was delivered to Gigafactory Texas' cathode building instead. An image of the presses being installed in Giga Texas' battery cathode structure has recently been shared online. At the time the image was taken, one press seemed to have been installed while another was still being set up.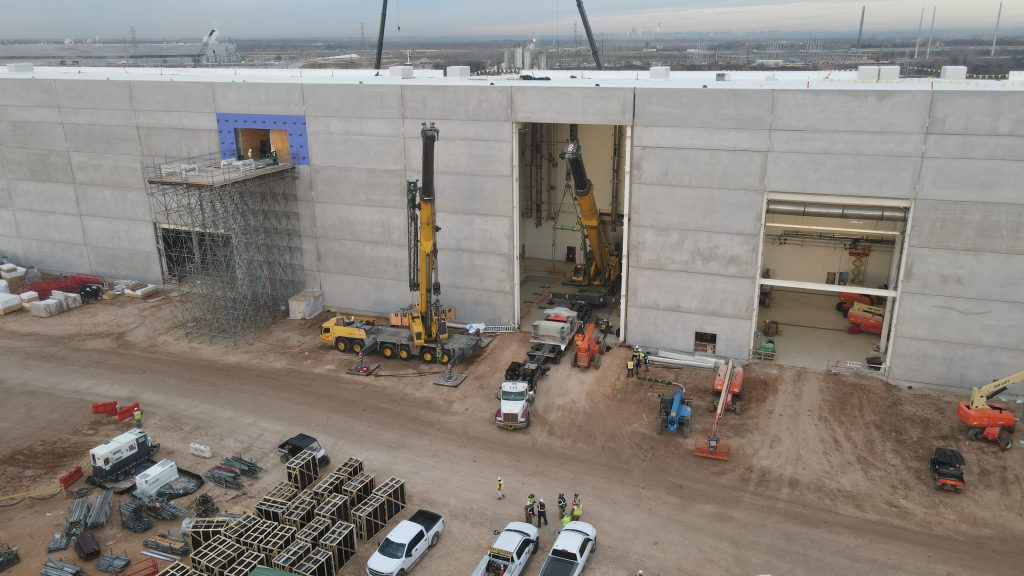 It remains to be seen what the Sacmi presses would be used for in Giga Texas' cathode building, though speculations are high that the machines would be used for the production of 4680 cells. This is quite an interesting thought, as Sacmi also has a section on its official website that's specifically dedicated to lithium-ion battery powder treatment systems for cathode and anode materials.
Citing sources reportedly familiar with the matter, Tesla enthusiast and Giga Texas watcher Greg (@greggertruck) mentioned on the Cybertruck Owner's Forum that the Sacmi presses being installed in the cathode facility are actually larger than what Tesla needed. However, Tesla reportedly opted to acquire the machines anyway so that they could be delivered as quickly as possible.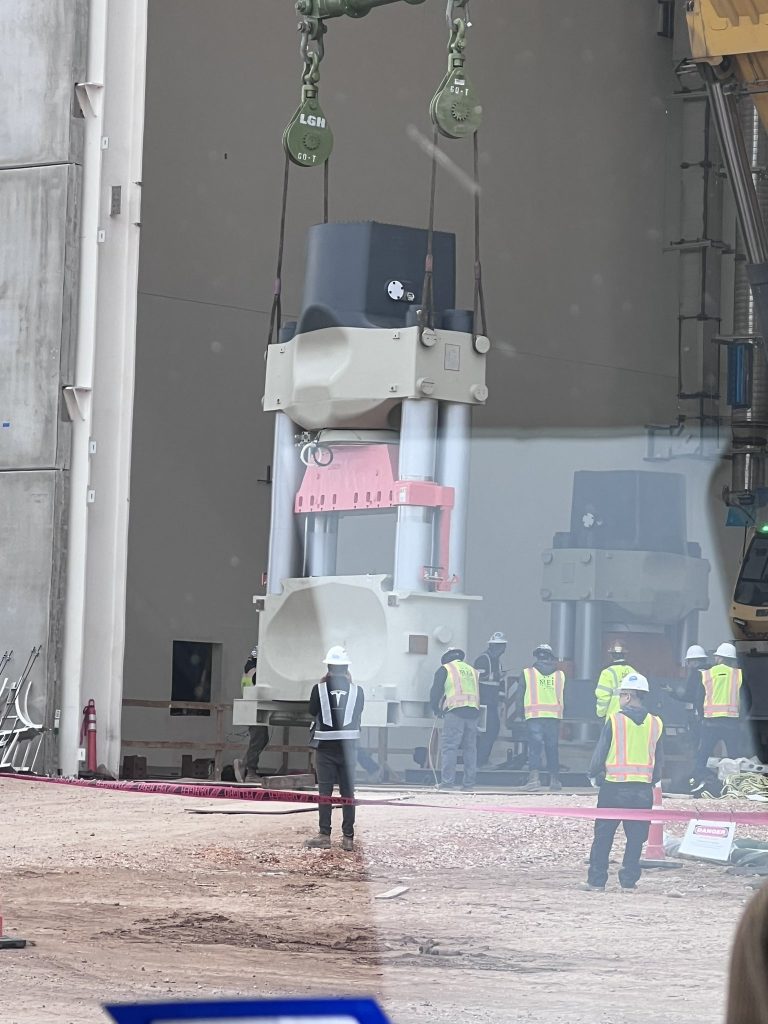 Tesla's 4680 battery cell ramp is expected to usher in a new generation of products for the electric vehicle maker. The cells are optimized for production efficiency, allowing Tesla to produce large numbers of vehicles and other sustainable products. Tesla has also highlighted that while it is hard at work ramping its 4680 efforts, it would still need help from its battery suppliers for the foreseeable future. Tesla suppliers such as Panasonic are currently engaged in the development and production of 4680 cells, with the company setting up a facility in Kansas that's expected to provide batteries to Giga Texas. 
Watch a recent flyover of the Giga Texas complex in the video below.
Don't hesitate to contact us with news tips. Just send a message to simon@teslarati.com to give us a heads up.