Tesla, just like SpaceX, operates under Silicon Valley principles. While this enables Tesla to evolve faster than traditional automakers, such a system also requires employees to continuously dig deep in order to accomplish targets. When SpaceX was starting out, its recruiting pitch was simple — it was the "special forces" in the space industry — and it was this pitch that attracted talent who are hungry and motivated enough to help the company achieve its milestones over the years.
The same is true for Tesla. The electric car maker has been around for 15 years — a short period of time considering the pedigree of rival automakers — but the company has already established itself as a leader in premium electric vehicles. Such growth and progress did not come easy, though, with Elon Musk openly admitting to tech journalist Kara Swisher at an episode of the Recode Decode podcast that milestones such as the Model 3 production ramp were only made possible due to "excruciating effort" and "hundred hour workweeks by everyone."
Such an intense work culture has attracted a lot of detractors. Critics have accused the company of overworking its employees, as reflected in multiple critical exposes published about Tesla's operations this year alone. One of the executives who left Tesla, former Chief Accounting Officer David Morton, also cited the company's pace of work as among the reasons behind his departure. With its intense work culture, ambitious targets, and its frenetic pace, Tesla's work environment is definitely not for everyone.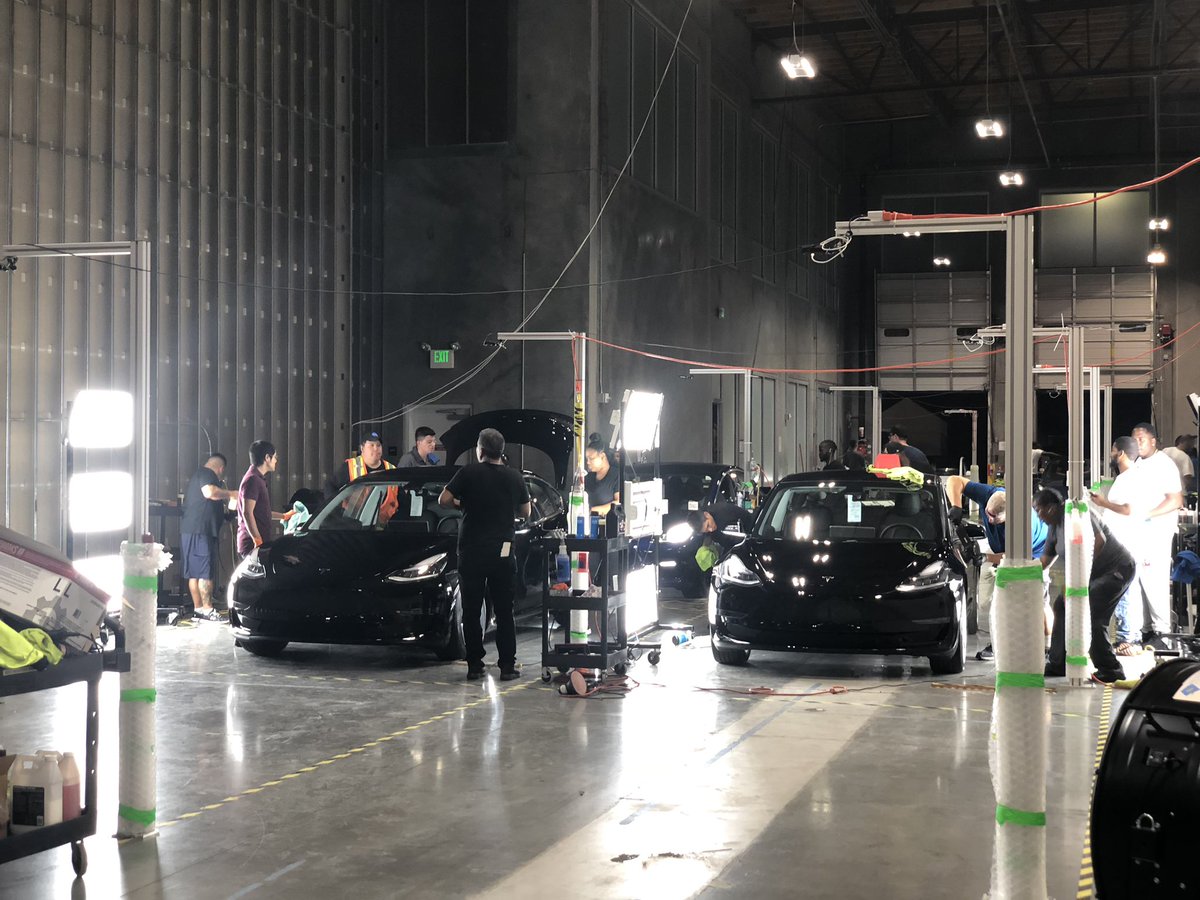 As revealed by data from Handshake, a student career-services app, though, it is exactly this type of intensity that makes Tesla attractive to young, driven applicants. Handshake noted that Telsa received more job and internship applications than any other company listed on the app in the 2016-2017 academic year. Last year alone, Tesla collected almost 500,000 applications, which is about double the volume it received in 2016. In a statement to The Wall Street Journal, Cindy Nicola, vice president of global recruiting at Tesla, noted that the company had already received more applications to date this year than it did in all of 2017.
"Our interest from candidates continues to grow year over year," she said.
Part of Tesla's allure among young job applicants is the company's mission — to accelerate the world's transition to sustainable energy — as well as the passion of its CEO, Elon Musk, a hands-on leader known to work long hours with his employees when needed. Kiran Karunakaran, who worked as an engineer at Tesla before he moved to Seattle, noted to the WSJ that before he was employed by the electric car company, he received a job offer from Apple. The iPhone-maker's $115,000 per year offer was superior to Tesla's 95,000 a year offer, but according to the engineer, the decision for him was a no-brainer.
"What really attracts young people to Tesla is instant gratification. You see these incredible things you've worked on come to fruition, on the road, in months," he said.
Tesla's attractiveness among applicants extends well into its internship program. For interns, the company's flat organizational structure provides them with an opportunity to exercise their ideas and be heard. Anusha Atluri, a student from Carnegie Mellon University's Tepper School of Business who worked as an intern at Tesla this past summer, experienced this firsthand. She worked at Tesla at a time when the company was ramping Model 3 production, and partway through her internship, she came up with an idea that could speed up the electric sedan's lines.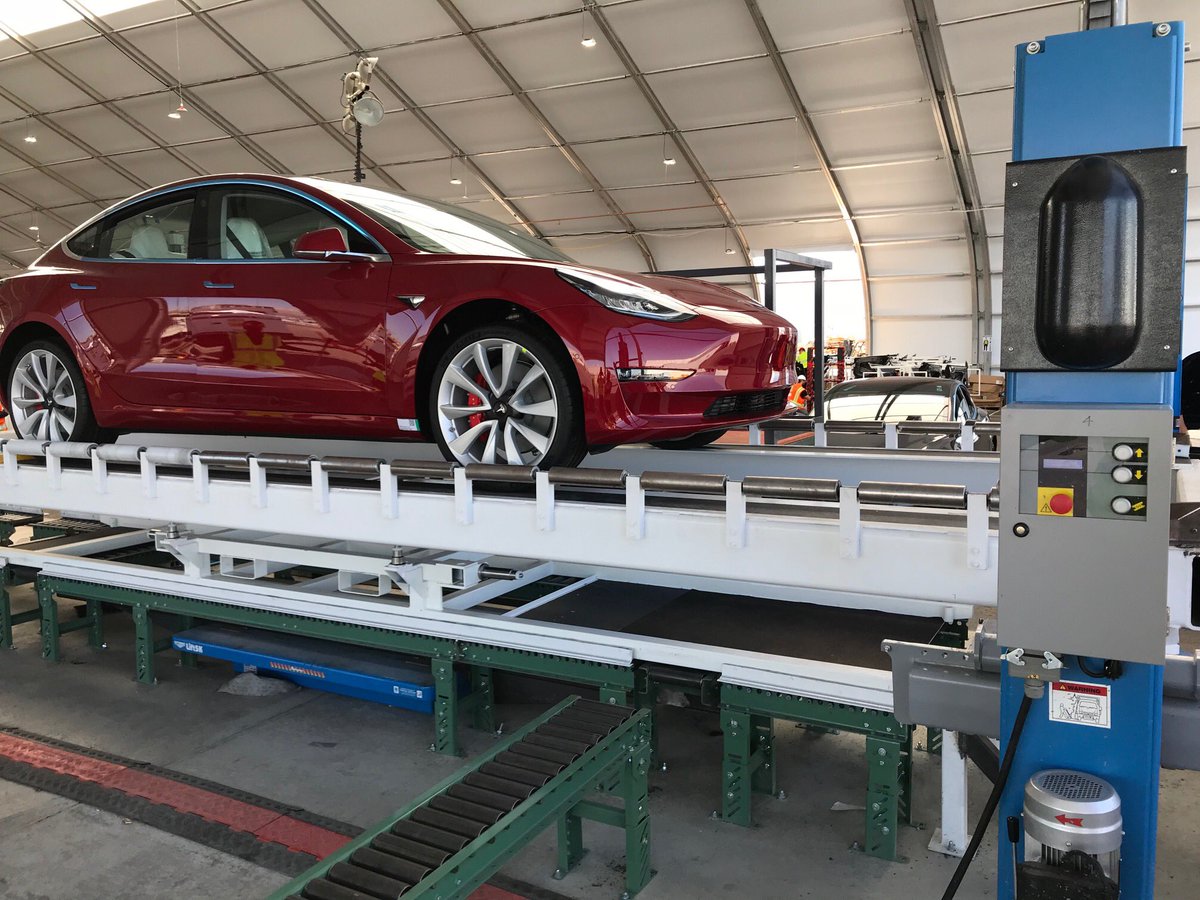 The intern presented her idea in a Powerpoint presentation to her team, and it was well-received. She initially planned to discuss her suggestions with management the following week, but Tesla opted to implement her suggestions the next day. By the following week, the line was running more smoothly. "They were like, why not just try it tomorrow?" she said in a statement to the WSJ.
While the demanding hours and ambitious targets in Tesla could be exhausting, some workers have found themselves being underwhelmed in other companies after a tenure with the electric car maker. An engineering manager, who opted to remain anonymous, noted that she actually left Tesla after having a baby. When she was ready to get back on the workforce, she accepted an offer from a large tech company. Eventually, though, she felt that she was not a good fit. It did not take long before the engineering manager decided to go back to Tesla's high-intensity environment.
"It isn't just about working less. Everybody should have more work than they can possibly finish at all times. It forces the person to draw the line on when they give up—when they say, I'm done for the day. At Tesla, you have to achieve some kind of comfort knowing you didn't do it all," she said.
Elon Musk has noted that Tesla probably has the most exciting product roadmap in the market today. With exciting new electric cars and energy products in the pipeline, the company is bound to grow and expand its workforce even more. The company would most likely demand long hours and ambitious targets for its employees for years to come. Despite this, the company would likely continue to attract the most driven individuals that the talent pool has to offer — individuals that, just like Elon Musk, thrive in the face of pressure.