Tesla is preparing more Superchargers for Magic Dock installations, which allow non-Tesla electric vehicles to use the company's charging network.
Yesterday, it was shown that Tesla has started implementing the Magic Dock at Supercharger locations in the United States. Just a few weeks after Tesla and the White House confirmed that the automaker would open its Supercharger Network to non-Tesla EVs, the company has started making moves to implement the change.
The first location spotted with the new Magic Dock was in Verona, New York, as Tesla has already installed not only the Magic Dock but also signs with a QR Code that will give owners of non-Tesla EVs access to the Supercharger so they can charge their vehicles.
Tesla begins testing Magic Dock-equipped Superchargers for non-Tesla EVs in U.S.
Tesla has not officially listed this location as one participating in the non-Tesla EV charging program, which will give the automaker access to some of the $7.5 billion the Biden Administration has set aside for expanding the U.S. EV charging network.
Now, Tesla is beginning to install the Magic Dock at other locations, including one near Santa Cruz, California.
Teslarati reader Oleksii sent photographs of the Superchargers being worked on, what appears to be a BMW iX being used for testing, as well as new charging equipment in the back of a vehicle as technicians worked to install the Magic Dock: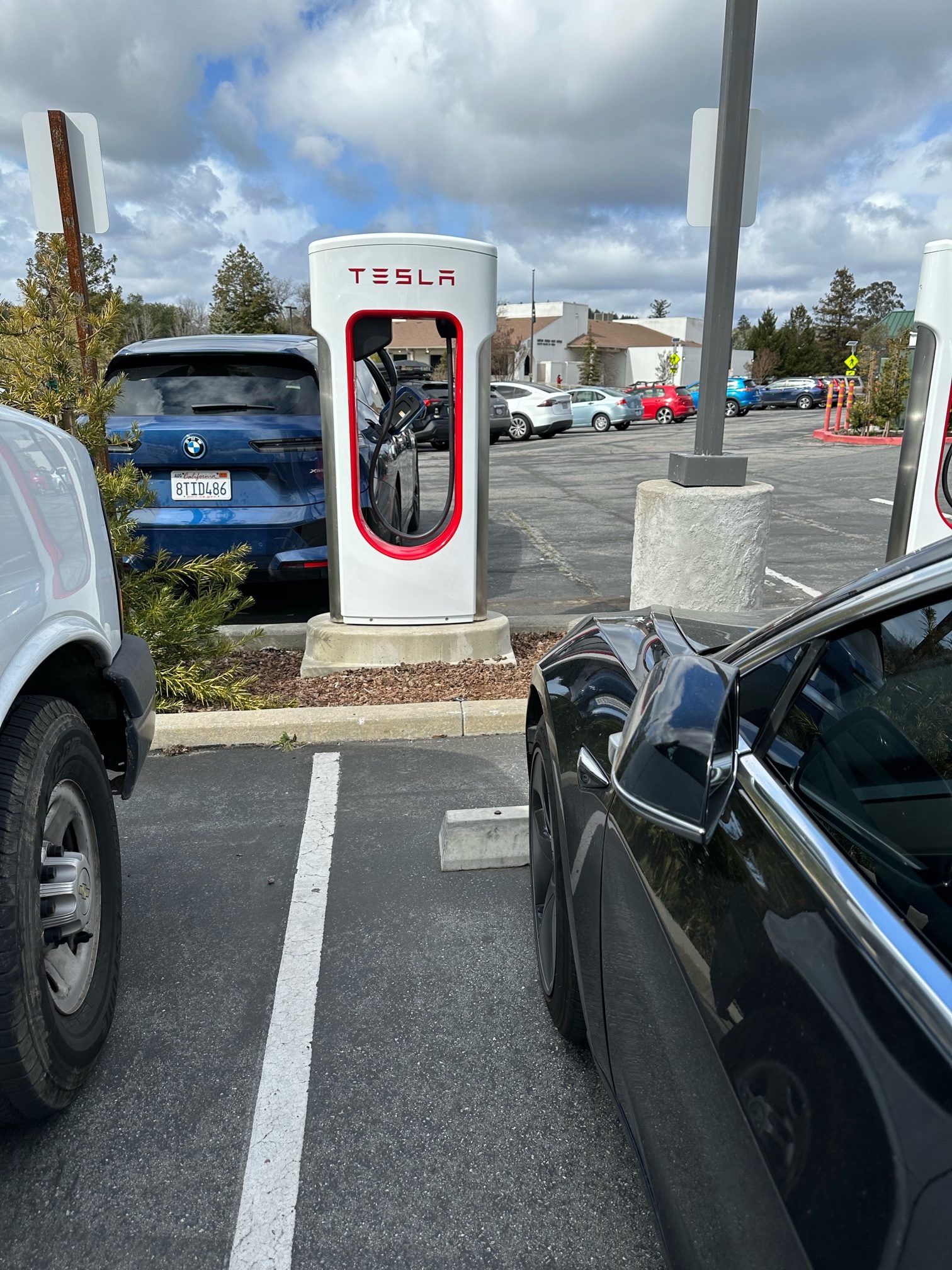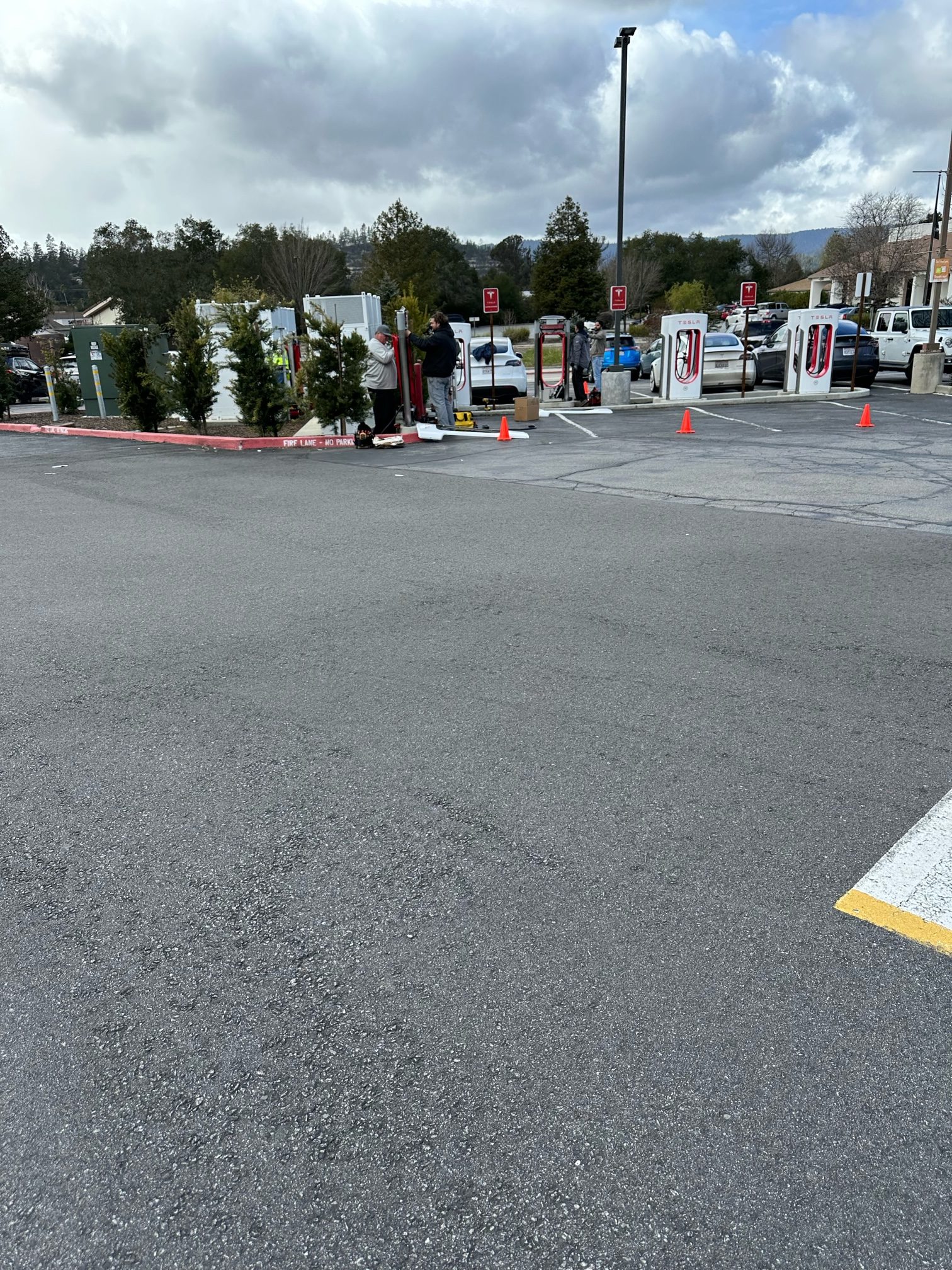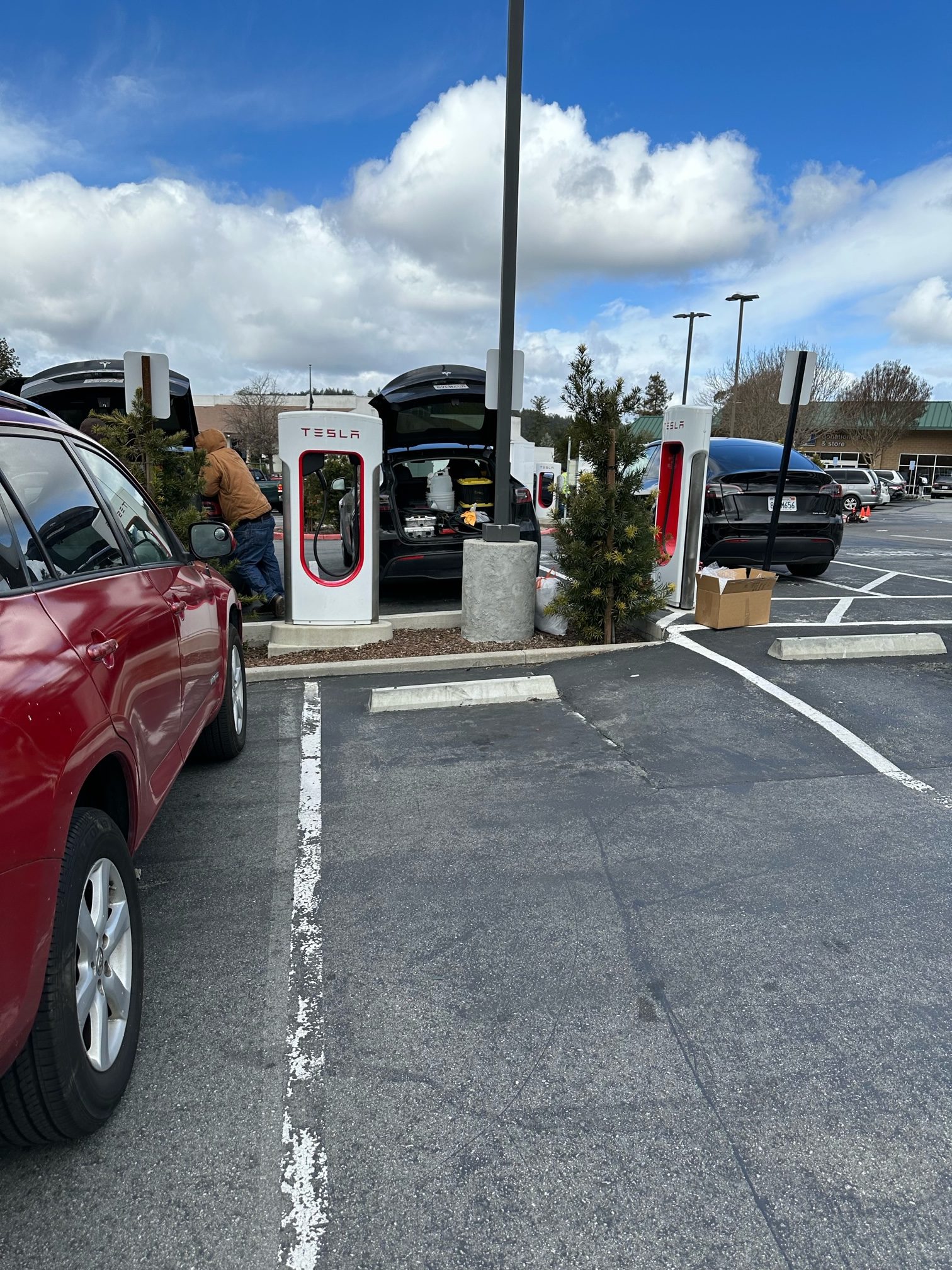 This Supercharger is located in Scott's Valley, California, at 230 Mt. Hermon Road. Like the Verona, NY, Tesla Supercharger, Tesla has yet to update the information for this location on its website as one that allows non-Tesla EVs to charge there. They may not yet be active, which is the reason Tesla might have not officially listed them as compatible with non-EVs.
How is Tesla determining which Superchargers will have the Magic Dock?
Tesla has not given any information on how it is choosing which Superchargers will be ideal candidates for the Magic Dock. However, based on these two locations, we can start to track what might be a trend and go from there.
Verona offers 12 Superchargers that are V3, allowing up to 250 kW charging speeds. Meanwhile, Scott's Valley offers 16 V3 Superchargers. Both locations are situated within points of interest: Verona is next to the Turning Stone Resort Casino, while the Scott's Valley Supercharger is near a shopping center.
It seems Tesla could be pushing its Magic Docks toward more populous locations where people could shop and charge simultaneously.
I'd love to hear from you! If you have any comments, concerns, or questions, please email me at joey@teslarati.com. You can also reach me on Twitter @KlenderJoey, or if you have news tips, you can email us at tips@teslarati.com.