Seeking Alpha analyst Paulo Santos thinks that Tesla might be selling its certified pre-owned (CPO) vehicles at a loss based on analysis of the company's past shareholder letters. According to Santos, CPO sales in Q4 of 2015 saw a significant change for the worse in gross margin under its "service and other revenues" segment. Tesla describes this segment as:
Services and other revenue consists of repair and maintenance services, service plans and merchandise, sales of pre-owned Tesla vehicles, sales of electric vehicle powertrain components and systems to other manufacturers, Tesla Energy products, and net sales of non-Tesla vehicle trade-ins. (emphasis added)
Referencing Tesla's Q4 P&L, Santos highlighted (in red) revenue of $97.4 million and cost of revenues of $99.4 million for the segment representing CPOs. This places the gross margin at a negative $2 million or -2.1% of sales. In other words, Tesla seems to be taking a loss on its CPO program and running the program on a negative gross margin.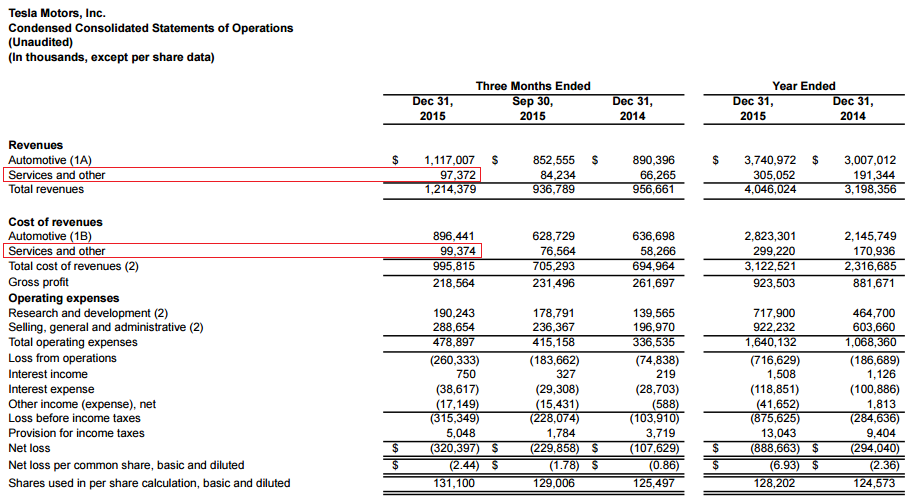 Santos points out that reconditioning expenses and the cost of the extended warranty that Tesla provides with every CPO unit it sells have to be factored in before determining gross profit. In many cases, those two items can amount to thousands of dollars in extra costs for the sale of a CPO car.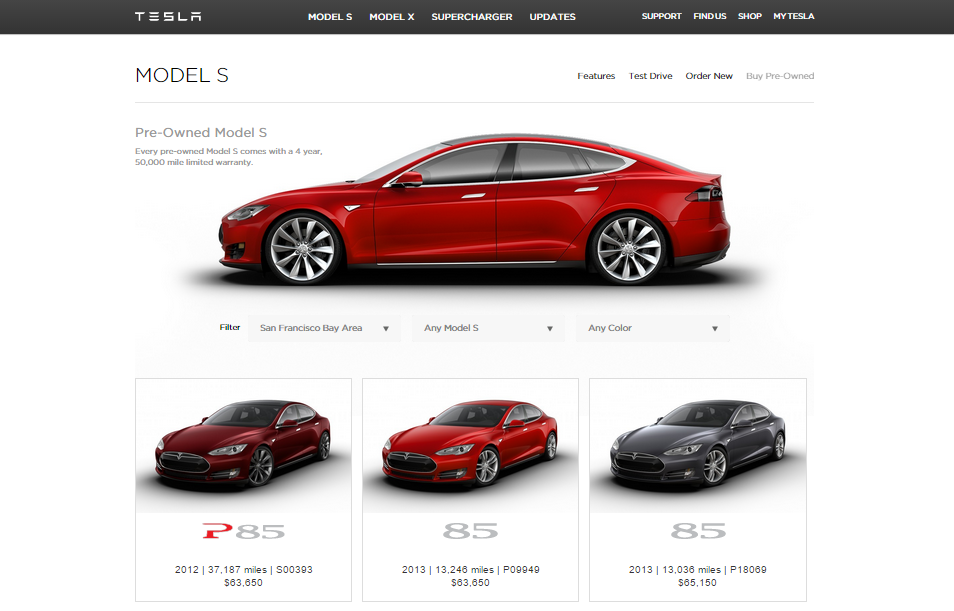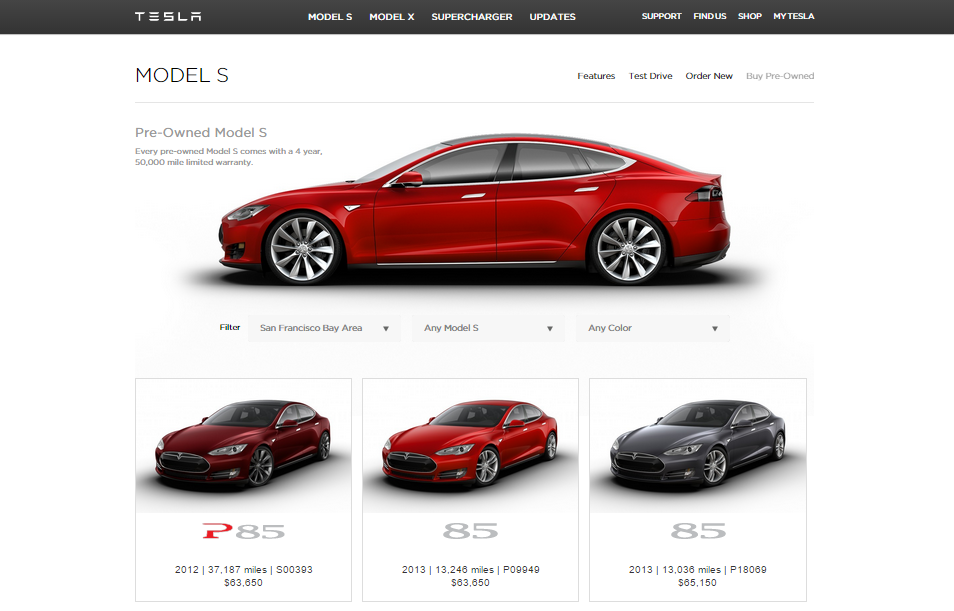 Santos theorizes that Tesla was anxious to ramp up sales of the Model S during the fourth quarter of 2015 in order to meet delivery expectations. By inflating trade-in values, Tesla was able to provide deeper discounts for buyers of the Model S thus moving more of them in Q4.
In addition, Santos suggests that the company is doing what it can to keep the residual value of used cars high in order to minimize the losses it will take when off-lease cars start becoming available in larger numbers later this year. Tesla also has to be concerned about its liability under the resale value guarantees it has issued.
Santos does not try to disguise that he sees Tesla stock as a good candidate for a short sell. But sometimes optimism leavened with some contrary information paints a truer picture. If Tesla is indeed losing money on its CPO program, that could be cause for concern especially as CPO volume continues to grow in volume.