The Tesla Model 3 is the electric vehicle maker's most affordable vehicle today, but in California, the all-electric sedan is even more attainable. This is thanks in part to the state's Clean Vehicle Rebate Project (CVRP), which provides an additional rebate for qualified customers.
A look at Tesla's online configurator for the Model 3 sedan and Model Y crossover shows that the company is promoting the CVRP for potential customers in the Golden State. This is highlighted by Tesla listing the Model 3's price as $26,790 with potential savings. 
The base Tesla Model 3 has a purchase price of $42,990 before options, but with the $7,500 federal tax credit and the CVRP, the vehicle's price would practically be $30,990. Tesla also listed an "Estimated 6-year gas savings" of $4,200 to the amount, which brought the Model 3's adjusted cost with all potential savings to just $26,790 before options.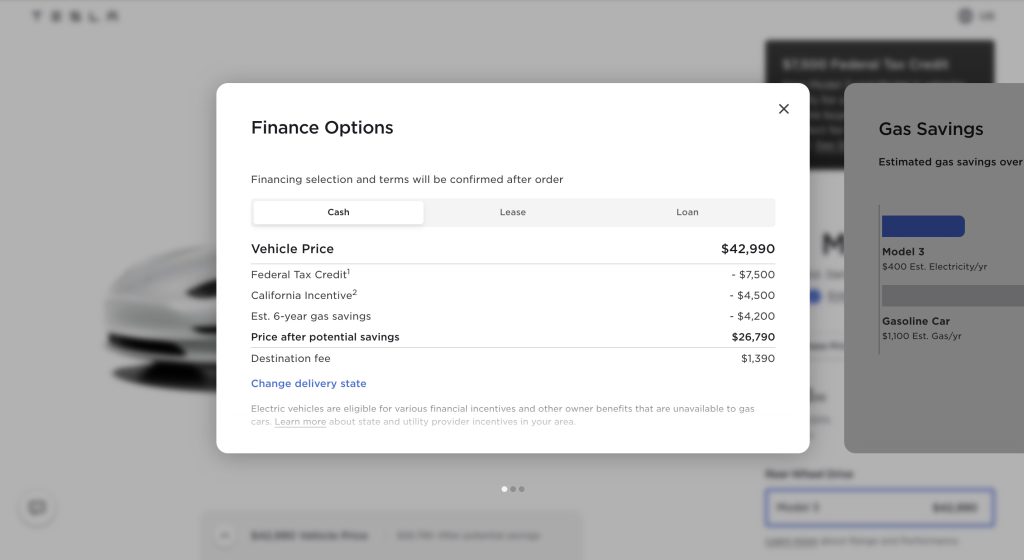 The Tesla Model Y, another vehicle in the company's lineup that qualifies for incentives, also sees a notable price adjustment with potential savings. The Model Y Long Range has a purchase price of $54,990, but on Tesla's order page for the vehicle, its is listed with an adjusted price of $37,590 with potential savings. Without the $5,400 "Estimated 6-year gas savings" included by the company, the Model Y Long Range could cost just $42,990 for qualified California customers. 
Tesla lists the following as reminders for California's CVRP program. As noted by the EV maker, customers will be eligible for the $2,000 CVRP rebate if their gross annual income is below the following thresholds: $135,000 for single filers; $175,000 for head-of-household filers; and $200,000 for joint filers. Applicants with household incomes of less than or equal to 400% of the federal poverty level are also eligible for an additional rebate of $2,500 per rebate.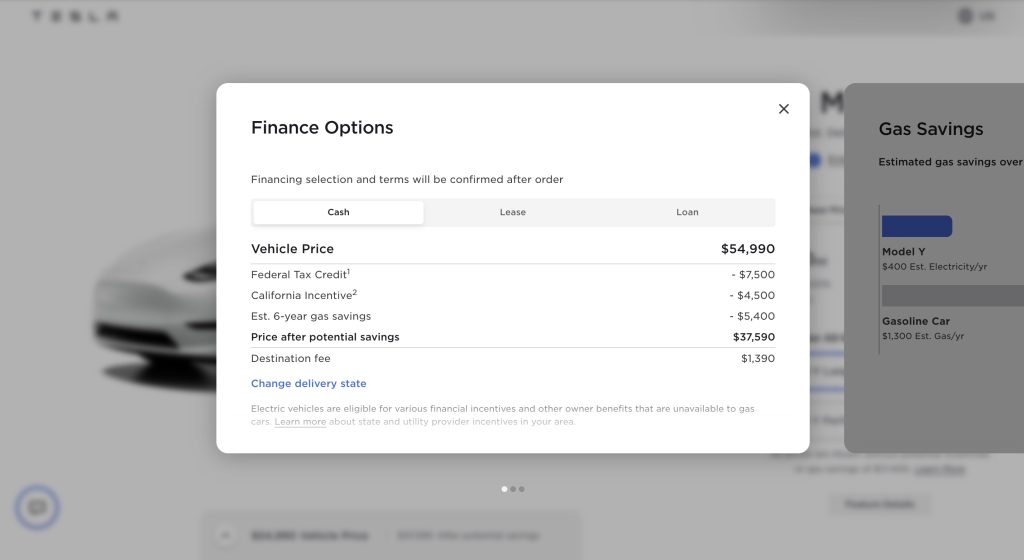 It should be noted that last year, the Tesla Model 3 and Model Y competed in their respective segments despite being priced at a premium due to the company's multiple price adjustments in 2022. Despite this, the Model 3 and Model Y still performed well in states such as California. With their lower prices and incentives this year, it would not be surprising if Tesla ends up selling more Model 3 and Model Y units this 2023. 
Don't hesitate to contact us with news tips. Just send a message to simon@teslarati.com to give us a heads up.