Tesla has made its presence known in the 2019 Shanghai Auto Show, showcasing its existing electric car lineup to the event's attendees. For the event, Tesla displayed a Model S, Model X, two Model 3, and a Supercharger.
Tesla's booth was fairly small and simple compared to the booths of other car manufacturers like China-based NIO, but the electric car maker attracted a notable number of people nonetheless. Tesla appears to have brought over a Performance and non-Performance Model 3 to the event, as hinted at by the presence of China-exclusive Power Sports Wheels on one vehicle and 19″ Sport Wheels on another.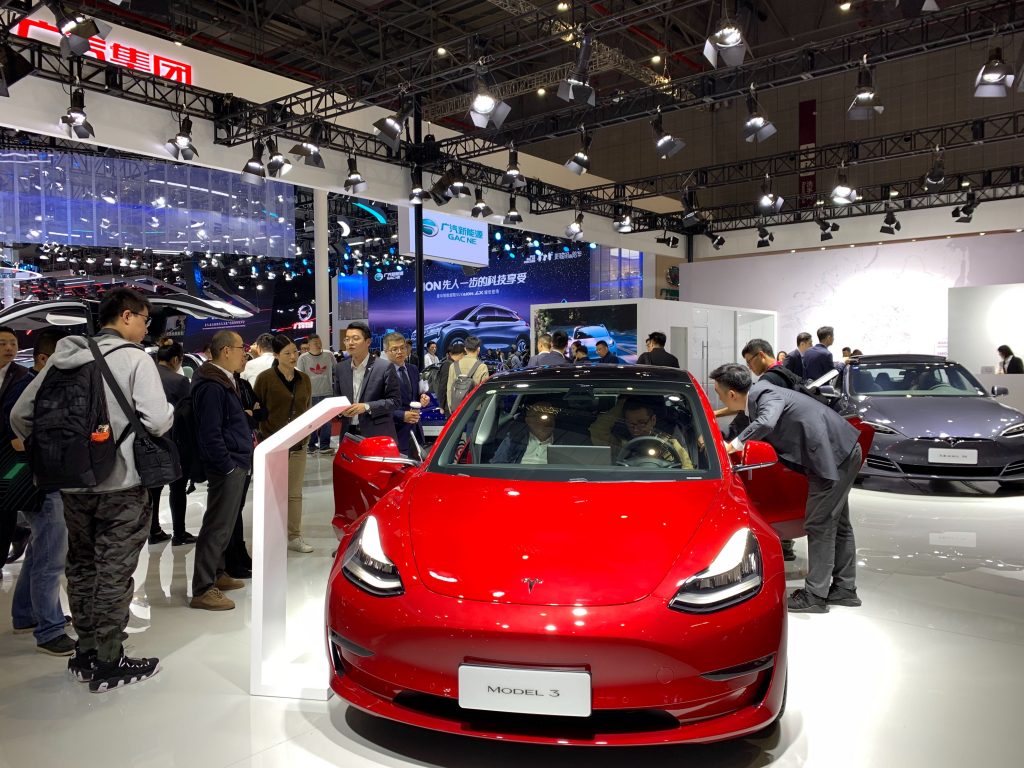 One thing that is noticeably absent on Tesla's booth at the Shanghai Auto Show is the recently-unveiled Model Y SUV, which was showcased in the United States last month. A Tesla spokesperson explained the absence of the Model Y at the Shanghai Auto Show, stating that the upcoming all-electric vehicle will instead be shown at an upcoming event in the United States this month.
The Model Y is a key component of Tesla's strategy for the Chinese market, considering that the vehicle caters to an incredibly popular segment in the country. So important is the Model Y that affordable versions of the vehicle will actually be built on Gigafactory 3 alongside the Model 3, Tesla's other mass-market vehicle. With affordable versions of the Model 3 and Model Y saturating China, Tesla might finally be able to tap into the country's very lucrative and consistently growing electric car market.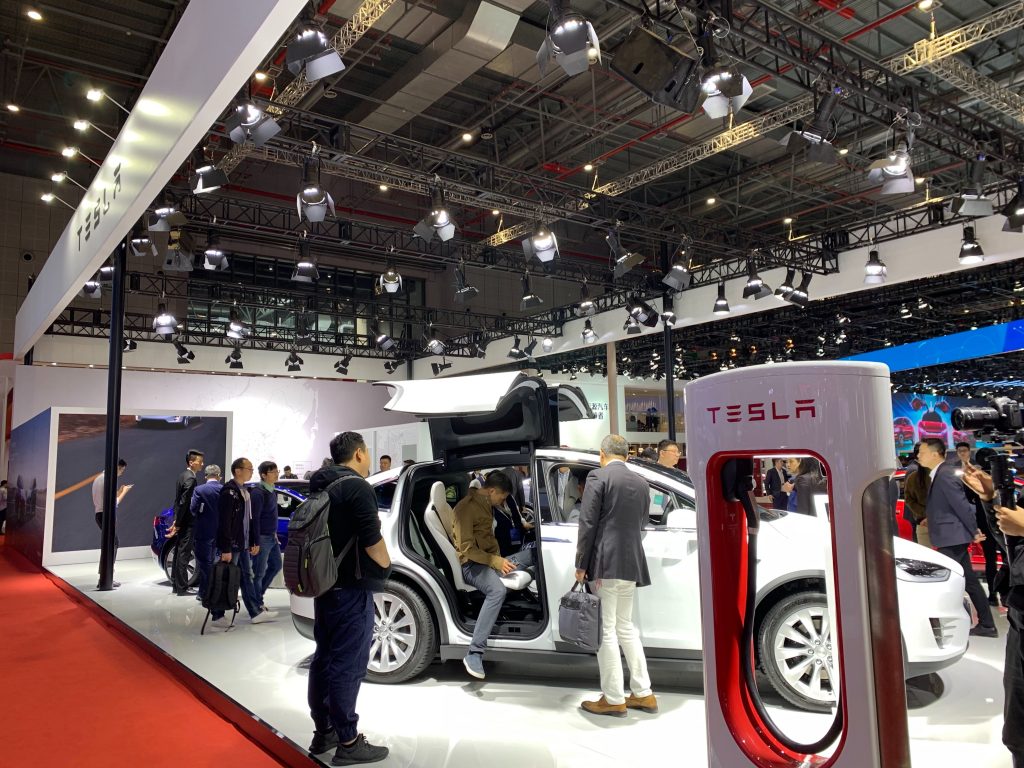 Elon Musk has noted that the Model Y shares around 75% of its components with the Model 3, and this is incredibly evident in the exterior appearance of the two vehicles. The Model Y is essentially a Model 3 that's around 10% larger, which allows the vehicle to have third-row seats and more than ample headroom for tall passengers. The vehicle is also equipped with what could only be described as Tesla's best glass roof to date.
Tesla's presence in the 2019 Shanghai Auto Show might be pretty understated considering its simple booth and its Model Y-less display, but these details belie the company's upcoming presence in the country's auto market. Gigafactory 3 is currently being built in an incredibly rapid manner, with the project's Phase 1 buildout entering the roof paving stage just three months after Tesla held a groundbreaking ceremony for the facility. Shanghai officials expect the initial buildout of a general assembly building to be completed by May, and by the end of the year, Tesla expects to begin manufacturing the Model 3 on the Shanghai-based site.