Tesla published its first-ever Impact Report on Monday, which measures and quantifies the effects of the company's products and operations on the environment and its communities. Based on the results of the report, Tesla's products are not the only ones that are making an impact; the company's operations and culture are helping the push towards sustainability as well.
The electric car maker has sold over 550,000 zero emissions vehicles since it started production of its first electric car, the original Tesla Roadster. Since then, Tesla's fleet of vehicles has driven over 10 billion miles to date, helping prevent over 4 million tons of CO2 from polluting the environment. Tesla Energy has made a similar impact, with the company's solar electricity generation of 13.25 TWh to date far exceeding the 5.26 TWh that the company's electric cars have consumed from charging.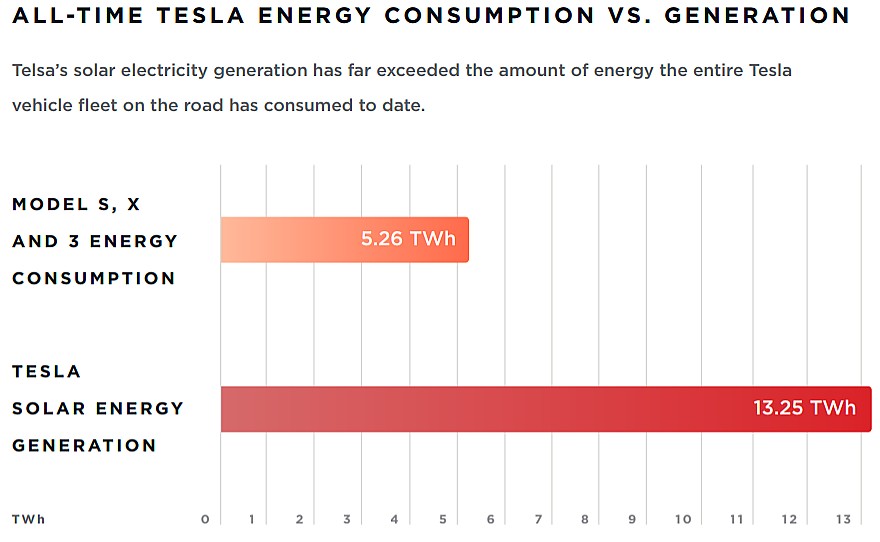 While Tesla's products have made a considerable impact on their own, the company's operations have played a part in the company's mission towards sustainability as well. Tesla notes that the Fremont factory is home to one of the company's first battery pack installations, which monitors the site's energy use throughout the day and manages the power taken from the grid during peak hours. Efficiencies continue to be introduced for the Fremont factory as well, including improvements to manufacturing systems and a new energy-efficient paint shop. Plans are also underway to install rooftop solar panels in the facility where possible.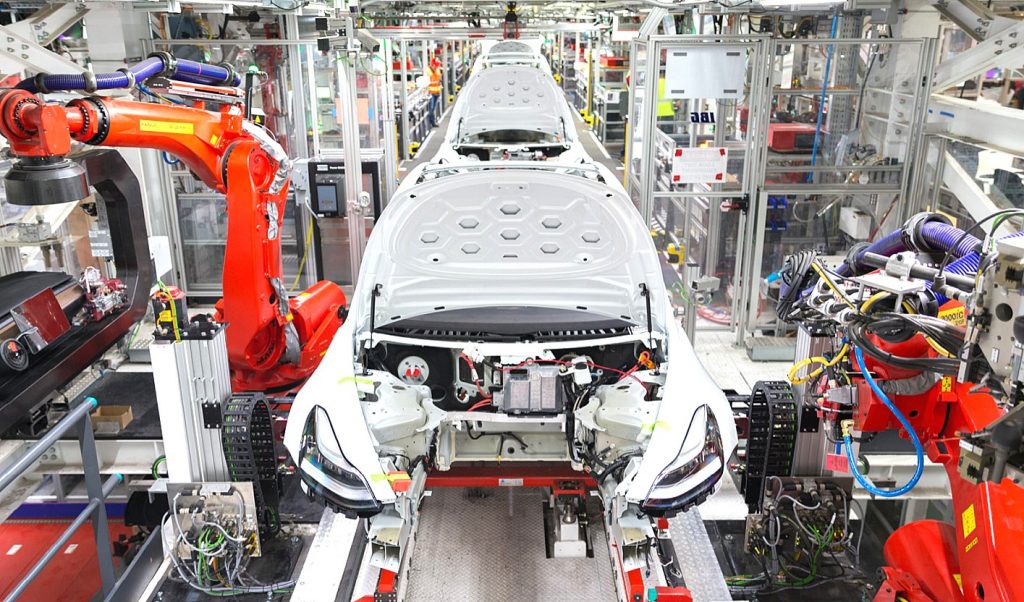 Being designed and built from the ground up by Tesla, Gigafactory 1 presented an opportunity to implement sustainable solutions from Day 1. Among these include the lack of a natural gas line within Gigafactory 1, having a roof that is optimized for solar panel installation, using natural processes to generate dry air, and utilizing a chilled water plant to generate a surplus of cold water naturally at night to provide cooling needs during the day. Of course, Tesla's assembly and distribution plant in Tilburg, NL has been fitted with a 3.4 MW solar array, which generates enough electricity to meet the facility's needs throughout most of the year.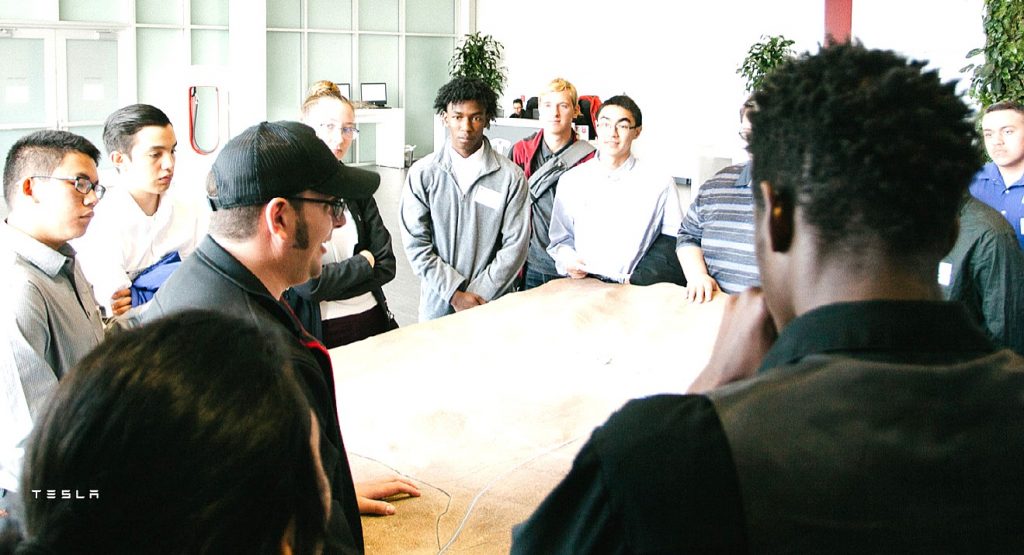 As part of what appears to be Tesla's holistic approach to sustainability, the company has also mentioned some of its employee and community impacts, as shown in its work culture that is known to be safe, fair, and rewarding for employees. This was highlighted recently when Tesla was listed by the Human Rights Campaign (HRC) Foundation's as one of the best workplaces for members of the LGBTQ community. Community-wise, Tesla is also heavily involved in partnerships with local schools, nonprofits, and education leaders to develop programs that encourage students to be at the forefront of the sustainability revolution, as shown recently when the company interviewed students for its third annual post-graduation Manufacturing and Development Program at Nevada.
Read Tesla's full Impact Report here.