After examining recent photos that we posted of a Model 3 release candidate spotted near Tesla's HQ, Teslarati was able to identify a new sensor located on each side of the c-pillar. Upon closer inspection, it would appear that Model 3 has two additional Autopilot cameras, bringing the total count to 10 cameras.
The Model 3 in the recent spy photos can be seen with several of the same sensors as the fully autonomous-capable Model S and Model X vehicles that are equipped with Autopilot 2.0 hardware. Photos of the Model 3 release candidate reveal Tesla's vision suite of sensors mounted above the rearview mirror, same as the Model S and Model X. Additionally, side cameras integrated into the side-mounted turn signal housing can also be seen, which is in sharp contrast to a prototype version of the Model 3 that was recently spotted testing on the backlot of SpaceX.
SPOTTED: A Model S with LiDAR sensors and manufacturer plates was spotted the same day
Where things get interesting is behind the second-row door where the triangular window is located. Looking at a zoomed in version of the rear-side of Model 3, there appears to be an additional sensor or camera lens. It's unclear what direction the sensor is pointing in, but Tesla CEO Elon Musk has empathized that the Model 3 would be built to be fully autonomous in the future. This new sensor could be crucial in delivering the vehicle more data about the vehicle's surroundings, thus making the vehicle even more future proof.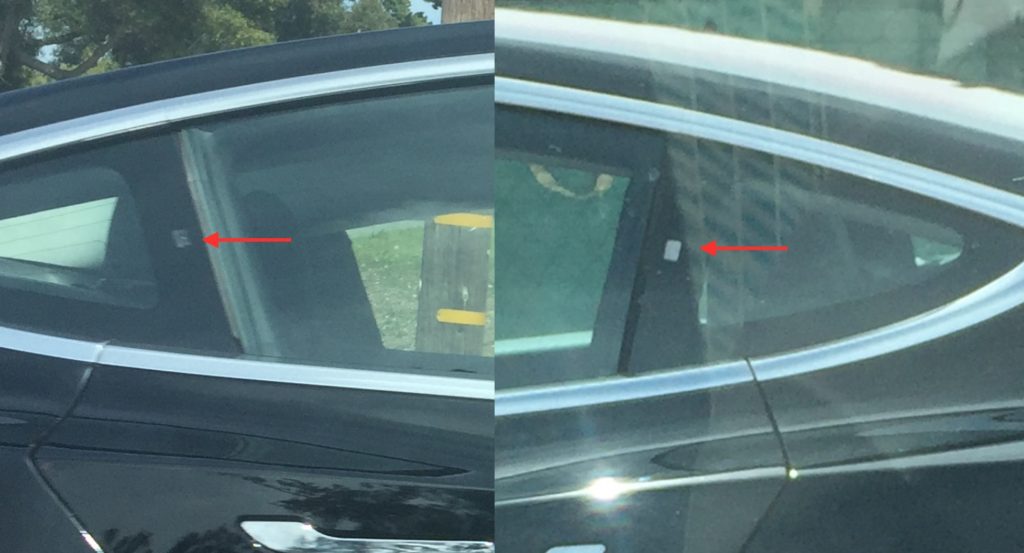 Comparing Camera/Sensor Suites
We have put together a chart comparing the camera suite found on the Model 3 vs. the Tesla Vision suite on the Model S/X. It's very clear that the Model 3's sensor and camera suite is very similar to the current Model S/X suite, besides the newly spotted sensor on the c-pillar.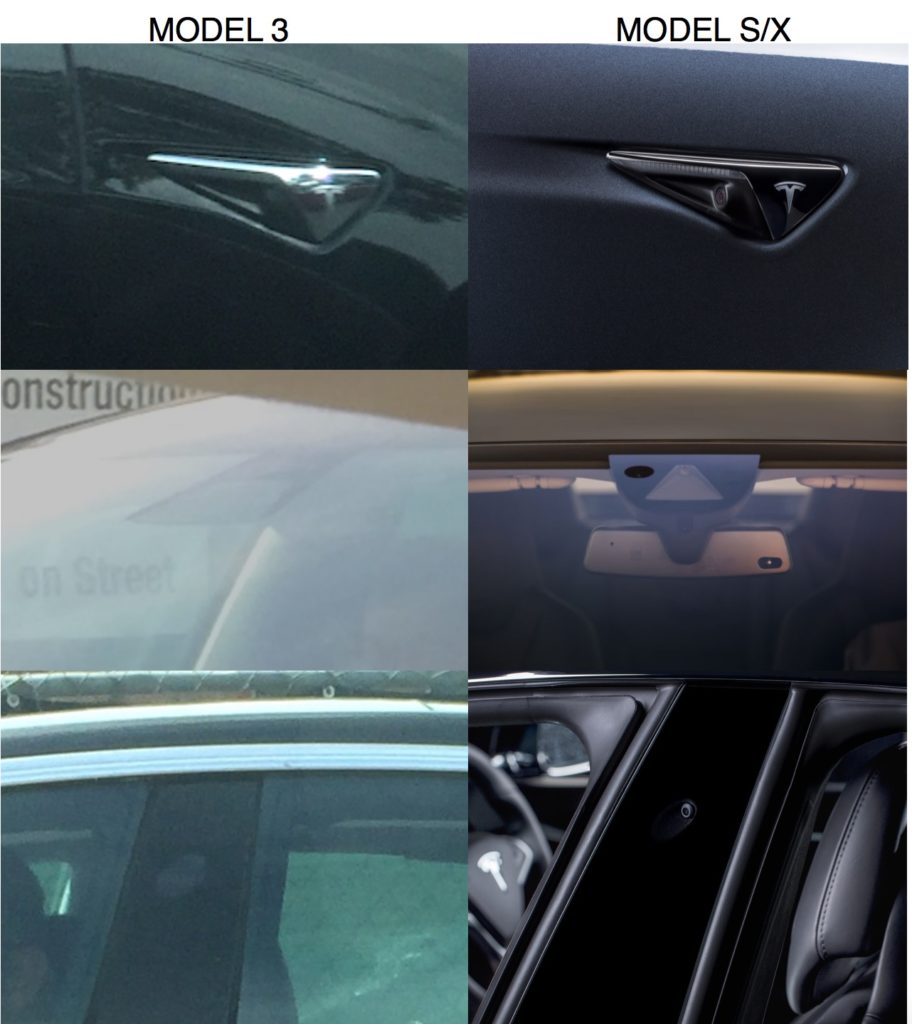 The Model 3 is on track for a production start in July 2017. We recently saw through new aerial photos of the Gigafactory that the gigantic production facility to expand ahead of Model 3 launch. Tesla has also recently signed the largest commercial lease deal in SF East Bay history for a warehouse located between Gigafactory 1 and the company's Fremont, California plant.
It was recently revealed that Model 3 will be launching without AWD, and the top battery pack size will cap at 75kWh.