Tesla has opened up a new self-serve model for owners of its electric cars, giving them the ability to book service appointments online without needing to call or email the company.
A new link that reads "Schedule a service appointment" has been added to a section under the "Tesla Account" section of its website, previously know as "MyTesla". The addition is part of the company's commitment to improving customer service experience for car owners, while also streamlining the company's internal process for scheduling and managing appointments.
Those looking to book their own service appointment online are taken through a multi-step process. The first screen asks the vehicle owner to select from a list of nearby Tesla service locations, where work can be performed. Along with displaying the address and contact information for each location is a date for the next available appointment.
"Select a Tesla Service Center. Please note that if you require more immediate service, please contact the Service Center at the phone number listed to inquire about earlier availability. If your preferred location is not available, please call (877) 798-3752 to schedule your service appointment." reads the description for the Service Location screen.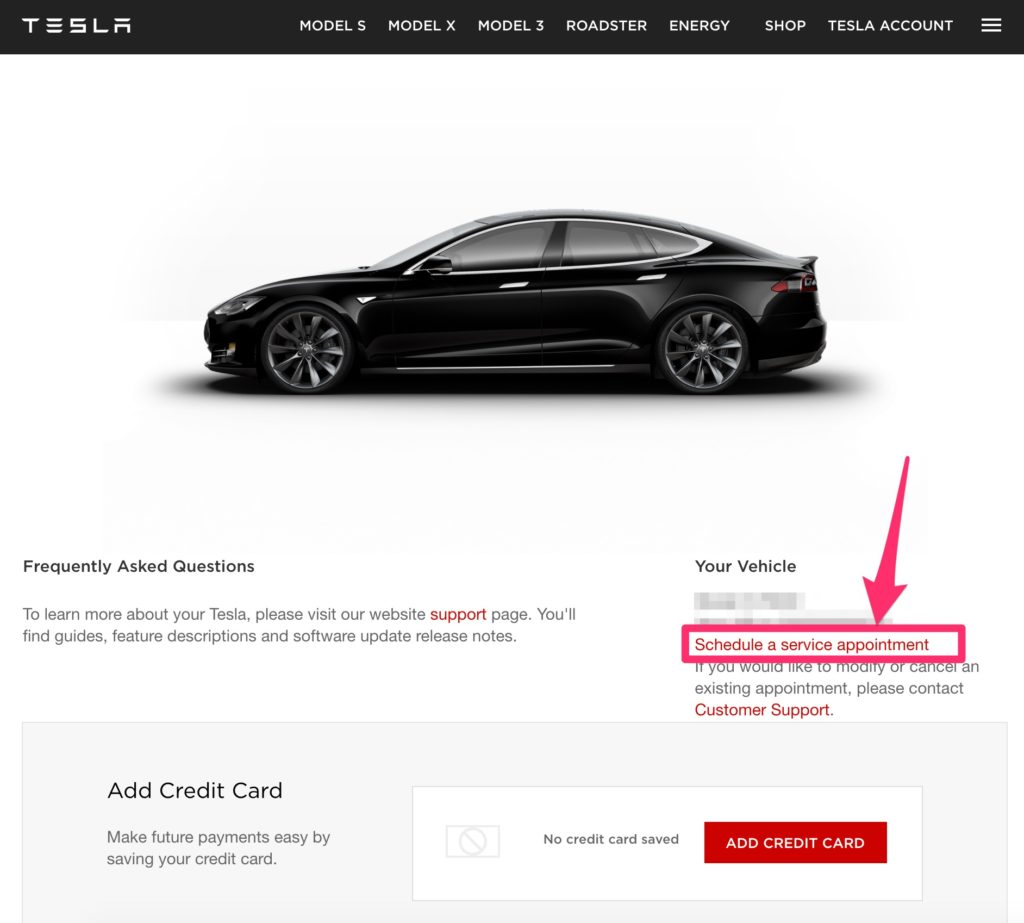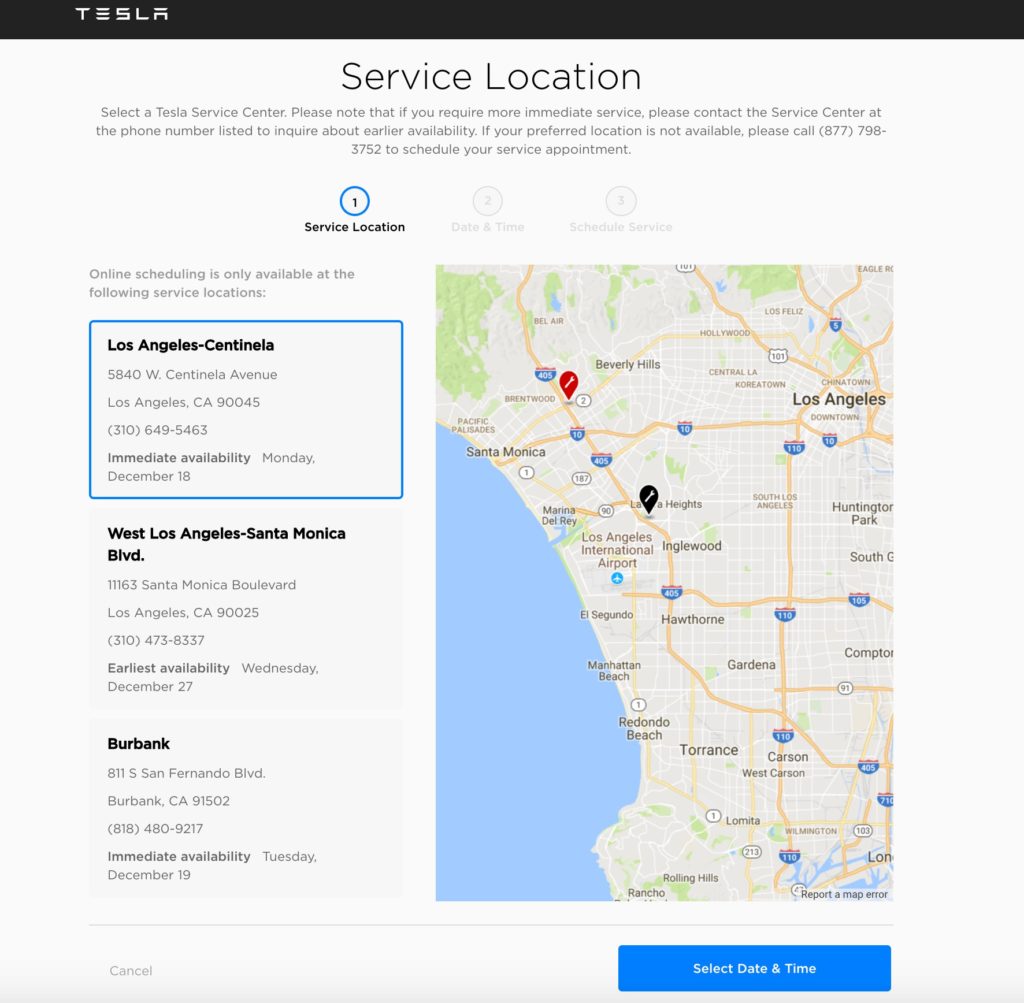 The next screen in the three-step process contains a list of available appointment dates and times for vehicle drop-off at the specified location.
Once an appointment date and time is selected, owners are asked to provide a description for the vehicle issues being encountered. Tesla owners can also specify whether they need taxi service, a loaner vehicle, or do not require alternate transportation.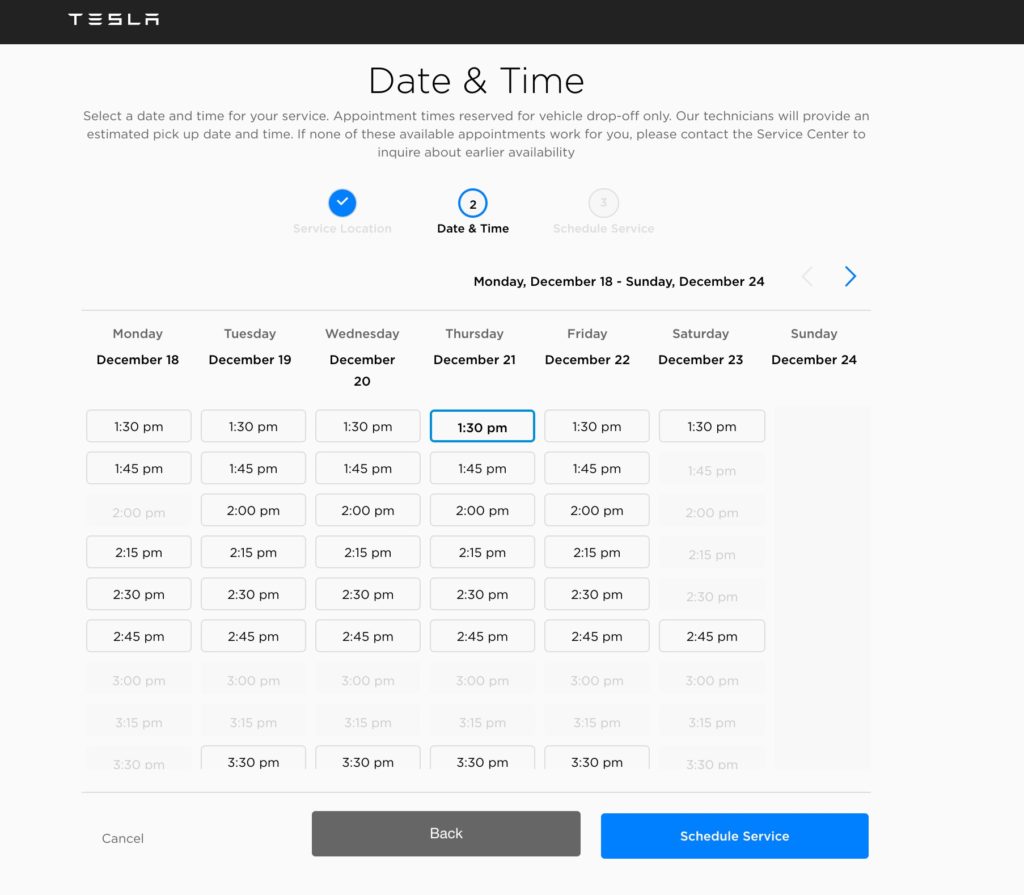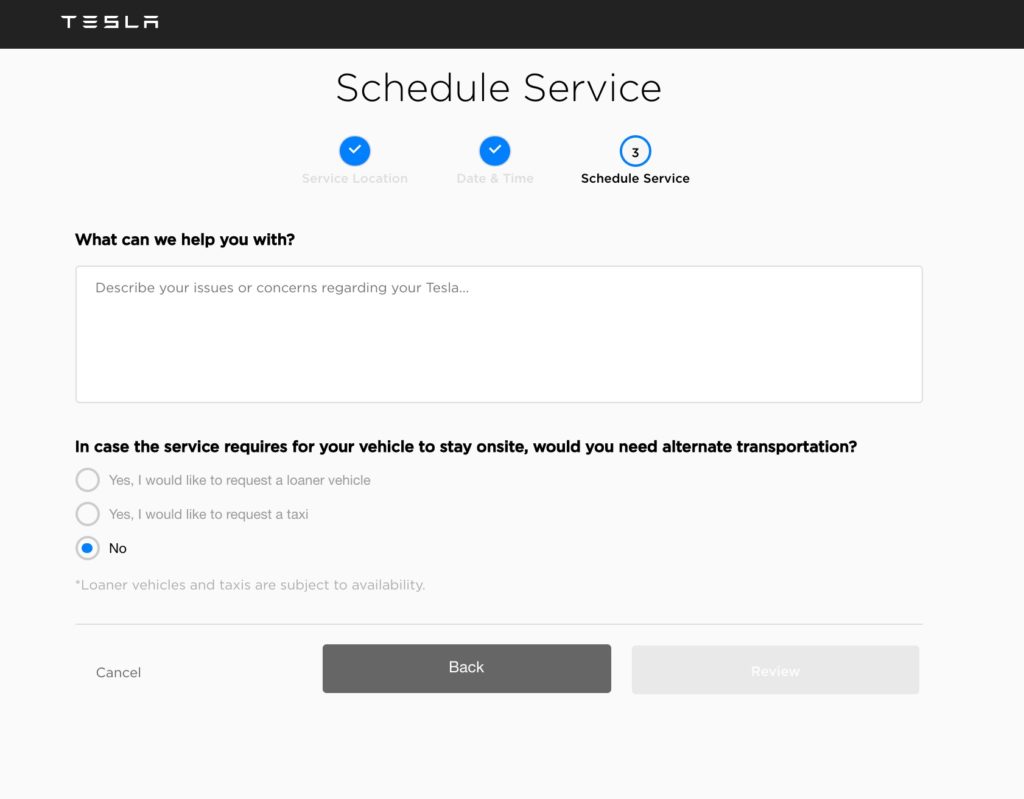 As Tesla prepares for volume production of its Model 3 sedan in early 2018, the company is taking a prescriptive approach when it comes to establishing an efficient service model that will support its growing fleet of vehicles.
Tesla increased its volume of mobile service vevhiles in early 2017 and had the following to say about it.
"Ahead of the Model 3 launch, we are reengineering and expanding our operations as we anticipate the needs of a much larger family of Tesla owners. In service, since more than 80% of our repairs are so minor that they can be done remotely, we are expanding our mobile repair service that allows Tesla to make vehicle repairs at an owner's home or office."
In addition to the company's pledge to create a denser service network, Tesla CEO Elon Musk said earlier this year that all service fleet vehicles will be equipped with the very best upgrades.
"Our policy for service loaners is that the service loaner fleet will be the very best version of a Tesla that is available" said Musk in May. "If you have a Model X that comes in for service, the service loaner you will get will be the absolute fully loaded state-of-the-art P100D Ludicrous … Model X that we have. Same for Model S."
Musk adds, "It will be the kind of thing where you hope service takes a long time because you have the absolute top-of-the-line as a service loaner."