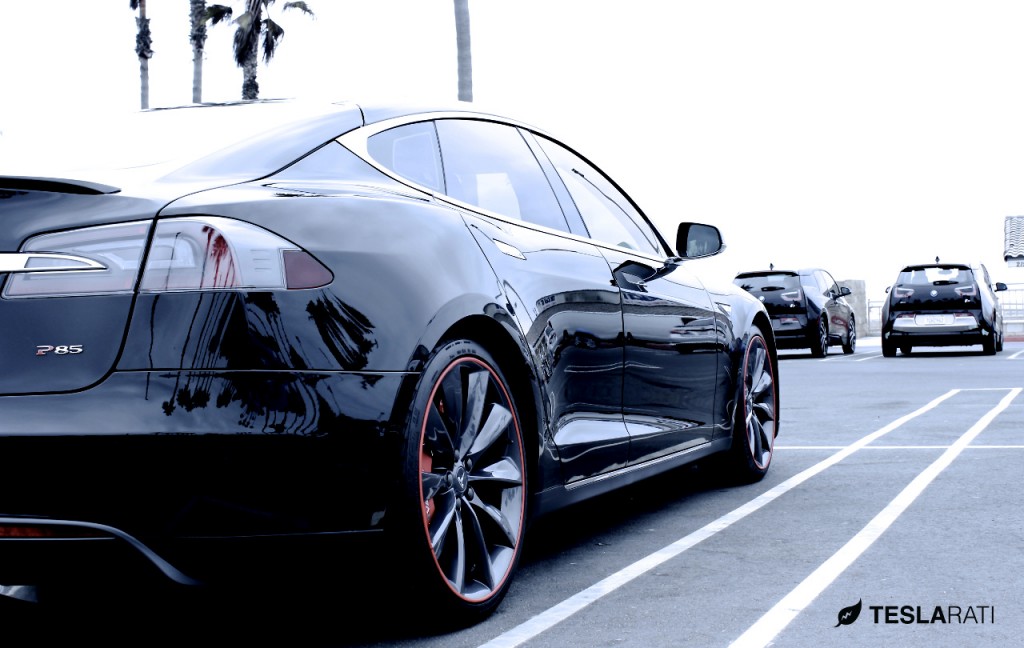 Tesla Model S is outselling  the BMW 7 Series and Audi A8 luxury sedans in Western Europe this year and is rapidly closing in on the iconic Mercedes S Class, according to statistics collected by the European Automotive Industry Data (AID) newsletter.
Tesla sold 10,600 cars in Western Europe through the end of the 3rd quarter of 2015. That compares to 2,650 BMW 7 Series cars and 4,700 Audi A8s sold, while the Mercedes S class still leads by 800 sales.
"Given the rise and rise of Tesla sales in these and other European markets, there are high expectations for Tesla's forthcoming all-new Model X SUV, albeit some sales will no doubt come at the expense of its conventionally dressed Model S brother," said AID editor Peter Schmidt.
Teslas have always sold well in Norway where electric vehicles tax and registration exemptions can reach as high as $12,500 per vehicle. In addition, electric cars in Norway may use dedicated commuter lanes, pay no fares or tolls on the country's extensive network of bridges, tunnels and ferries, and are allowed to park free in its cities.
Tesla's success continues to grow across much of Western Europe, seeing sales of over a 1,000 vehicles in the Netherlands, Switzerland and Germany, followed by 500 to 850 units across Britain, France, Belgium, Sweden and Denmark, says Forbes.
Audi, BMW and Mercedes are concentrating on bringing new luxury cars to market that use plug-in hybrid, but the European market have proven resistant to plug-in hybrids so far due to its high costs and questionable environmental benefits relative to driving pure electric.
Another factor that may help Tesla is the renewed debate over diesel engines sparked by the recent events around the Volkswagen cheating scandal. It remains to be seen how the Volkswagen mess will impact how European governments and citizens feel about the wide use of diesel burning engines, but any downward swing in sentiment will likely give a further boost to demand for Tesla.