Tesla's (NASDAQ:TSLA) fourth-quarter and full-year 2022 earnings call comes on the heels of the company's Q4 and FY 2022 Update Letter. Tesla's Q4 numbers were very impressive, with the company achieving its highest-ever quarterly revenue, operating income, and net income.
Tesla highlighted a number of its key milestones in the fourth quarter. Both Gigafactory Texas and Giga Berlin were able to achieve a production of 3,000 Model Y per week. The company's 4680 cell production line was also able to produce enough batteries to make 1,000 battery packs. The Tesla Semi started deliveries in December as well.
In the fourth quarter, Tesla's total revenues grew 37% to $24.318 billion. Operating income improved year-over-year to $3.9 billion in the fourth quarter as well. However, automotive gross margins were listed at 25.9%, which is impressive but slightly lower than expectations, which were at 26.4%.
The following are live updates from Tesla's Q4 and FY 2022 earnings call. I will be updating this article in real-time, so please keep refreshing the page to view the latest updates on this story. The first entry starts at the bottom of the page.
17:35 CT – And that wraps up Tesla's Q4 and FY 2022 earnings call! Thanks so much for staying with us for this live blog. Until the next time!
17:32 CT – Adam Jonas of Morgan Stanley asked if it was time for Tesla to use captives. Kirkhorn noted that Tesla uses captives to support third-party gaps and to support its automotive business. Elon Musk also highlighted that Tesla is adopting cautious strategies. "Tesla is in a good position to handle a recession because it doesn't have debt and it has $20 billion in cash," Musk said.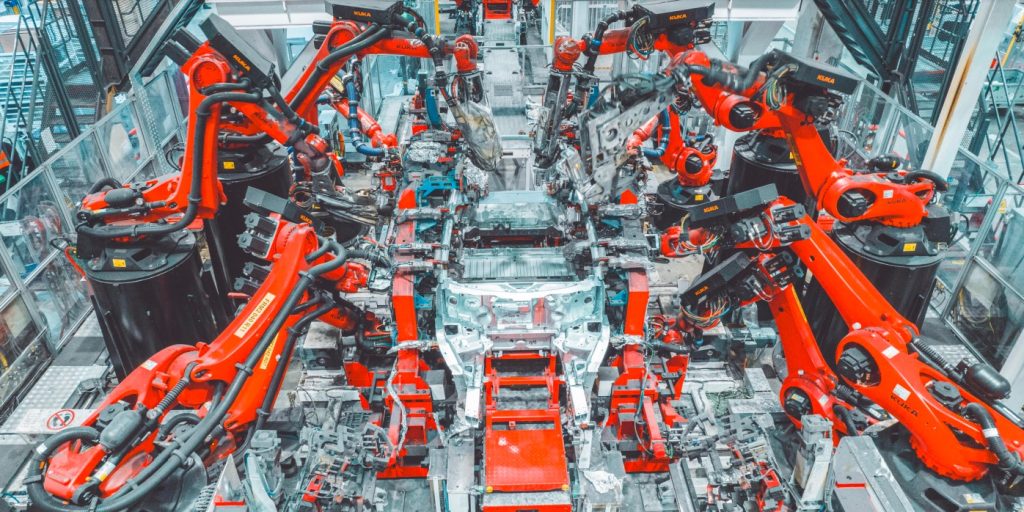 17:26 CT – William Stein of Truist asked about Tesla's AI element, and if the company can provide more details about Dojo and Optimus. Elon noted that Tesla is still in its early, but Tesla expects that Dojo will be competitive with the Nvidia H1 in 2023 and hopefully surpass it by next year.
17:23 CT – The analyst asked if Tesla wishes to accelerate commercial vehicle production outside the Semi. Elon Musk confirmed that yes, Tesla would be doing this, though the product has not been announced as of yet. 
17:22 CT – Tesla executives also highlighted that there is no EV market. However, Chinese carmakers are likely the most likely to be second to Tesla, since they work hard and they work smart. "They work the hardest and the smartest," Musk said, Elon candidly admits that overall, Tesla China is winning in its own right. 
17:21 CT – Another analyst asked what company Tesla sees as its chief competitor five years from now. Elon Musk noted that Tesla doesn't really know. In self-driving alone, it really seems like Tesla is far ahead of the second placer. "We don't really know who would be a distant second… Right now, I don't think you can see a distant second with a telescope" Musk said. 
17:19 CT – Alex Potter from Piper Sandler asked about FSD and deferred revenue that was unlocked in the quarter. Kirkhorn noted that Tesla structure its strategy in two ways: Full Self-Driving and Enhanced Autopilot. The analyst asked about the Giga Nevada's batteries, and how the 4680 cells from Nevada would be allocated in the future. Elon Musk responded that there's too much guessing at this point. However, not all of the 100 GWh from the 4680 plant in Giga Nevada will be used for the Tesla Semi. 
17:15 CT – Elon Musk confirms that Tesla is looking to start using Dojo by the end of this year. "Tesla is really one of the most leading AI companies," the CEO said.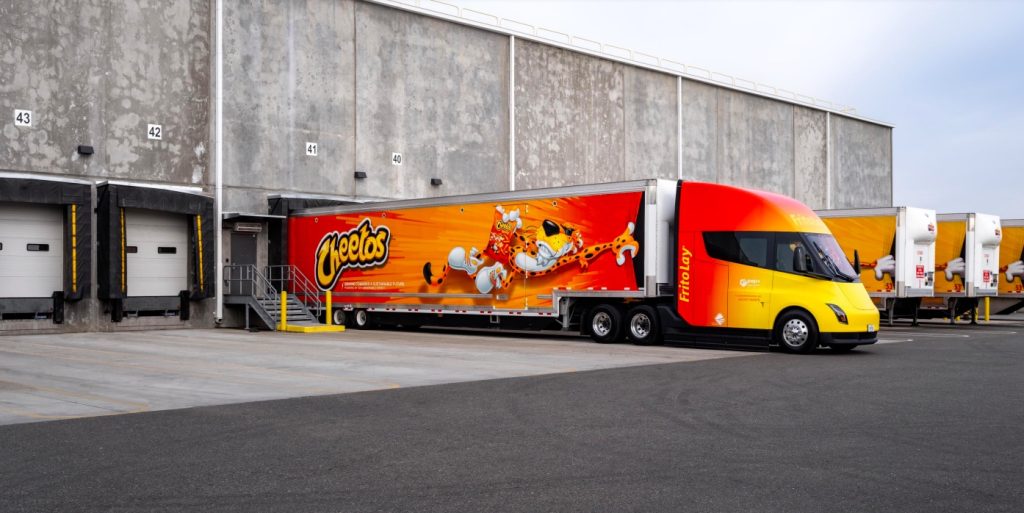 17:14 CT – The analyst also asked if the take rate for FSD is improving. Musk noted that the trend is very strong toward the use of FSD. "With each incremental improvement, the enthusiasm matches the increases," Musk said. 
17:13 CT – Tesla executives also noted that the Model 3 and Model Y are mature now, so Tesla is seeing areas where costs could be optimized more. The company is learning info that helps increase margins, specifically with the powertrain. These could then reduce its costs through the continuous improvements of its vehicles.
17:10 CT – Pierre Ferragu from New Street Research asked how much time Tesla needs to get to 36K in Texas and Berlin. Kirkhorn noted that Tesla would probably not see 36k this year, but it will make progress. As for Austin and Berlin inefficiencies, Kirkhorn believes that Tesla will see improvement.
17:05 CT – Rod Lache from Wolfe Research asks about Tesla's 1.8 million forecast. Elon noted that Tesla's pace is actually at 2 million vehicles this year, but since there are a lot of force majeure events that would probably happen, it's best to be conservative. Ultimately, internal production potential is closer to 2 million vehicles than 1.8 million.
17:03 CT – Next question is about Cybertruck's production. Elon notes that Summer 2023 is the target, but it would be slow at first. "I wouldn't put too much stock in the start of production," Elon said, noting that volume production is what's really important. Volume production is important and it will start in 2024.
17:00 CT – Elon adds that Tesla Insurance is a good feedback loop for the company. Through Tesla Insurance, Tesla has adjusted the design of the car and its software to minimize the cost of repair, the CEO noted. Work is still ongoing to make repairs better, of course. "We're actually solving how to fix the car very quickly and efficiently and get it back to the customer," Musk said.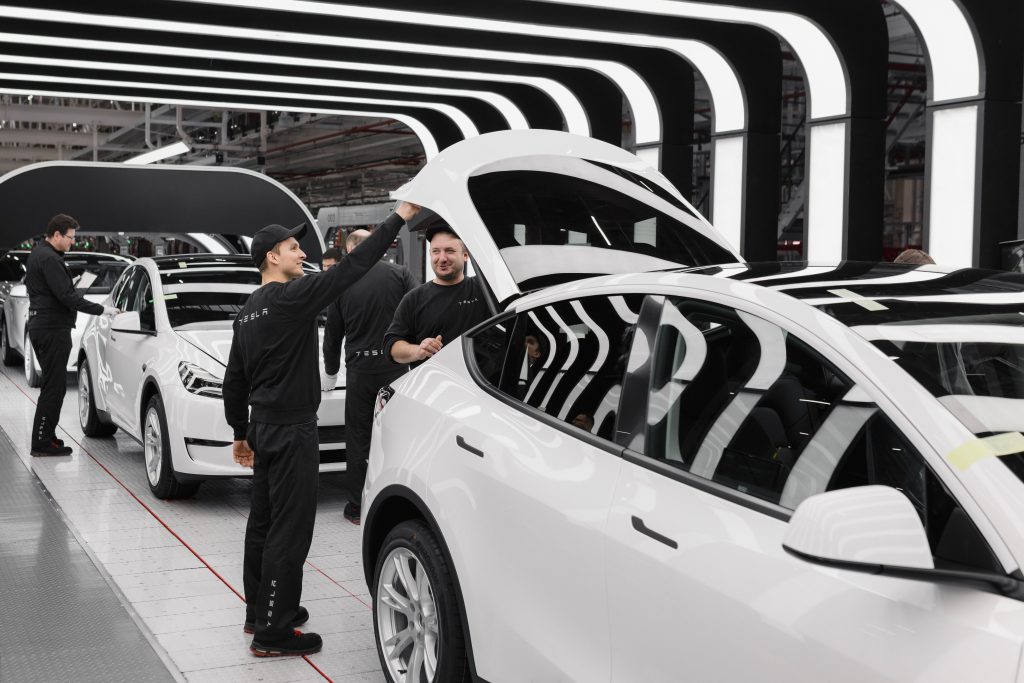 16:58 CT – Next question is directed at the CFO, and it is about Tesla Insurance. Kirkhorn note that it might be some time before Tesla Insurance is large enough for disclosure. "It will take some time before Tesla Insurance warrants specific financial disclosures," Kirkhorn said, adding that growth is 20% a quarter for now. Take rates are also high after customers take delivery of their cars. Elon adds that Tesla Insurance is a good feedback loop for the company.
16:56 CT – Next questions are about Tesla's 4680 cell production ramp and Hardware 4. Executives noted that Tesla is making steady progress with Giga Texas' 4680 ramp. Elon also confirmed that Hardware 4 would be introduced with the Cybertruck. The CEO also noted that he plans to drive the Cybertruck every day when it comes out.
16:53 CT – Next question is about Elon's political statements on Twitter and if it damages Tesla's brand. Elon notes that he has about 127 million followers on Twitter, and it's still growing. "This suggests that I'm reasonably popular," Musk said. "Twitter is incredibly powerful for driving demand for Tesla, so I'm encouraging automotive brands worldwide to (use) Twitter… I think Twitter is an incredibly powerful tool for driving demand."
16:51 CT – Next question from investors is about the company's gross automotive margin, especially following the company's price cuts. Analysts estimated that automotive gross margin, excluding leases and reg credits, would drop below 20% and the average selling price around $47k across all models. Tesla believes it will be above the metrics mentioned in the question, at least based on current data.
16:48 CT – Kirkhorn states that Tesla will get a different amount of credits, and that the company wants to use incentives to push affordability. "We want to use this to accelerate sustainable energy, which is our mission and the reason for the bill." Kirkhorn said.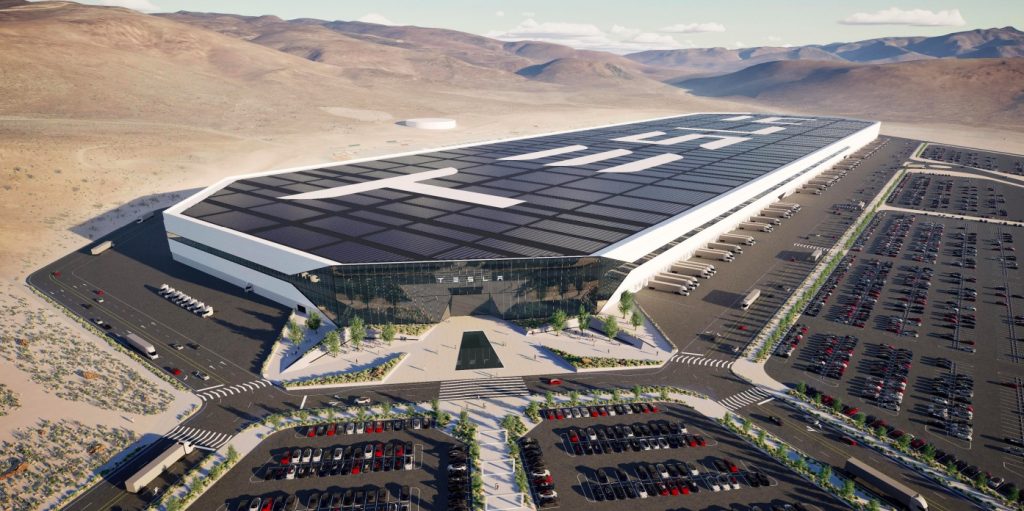 16:46 CT – Another question about credits was asked. Elon noted that long-term, Tesla would be able to get significant value from credits. That being said, this is reliant on domestic manufacturing. "Long-term Tesla expects the value of these credits to be very significant," Musk said, adding that the value of credits in 2023 won't be gigantic, but they could be gigantic in the future.
16:45 CT – Investor questions begin. First questions were about demand concerns, which Elon and Zach had already been addressed. 
16:44 CT – Kirkhorn noted that Tesla is prioritizing its funding for the company's future plans. Tesla is working on fixing its inefficiencies, including Berlin/Texas ramp, and in-house cell production, the CFO explained. 
16:43 CT – CFO Zachary Kirkhorn takes the stage. Similar to Elon Musk, the CFO thanked the Tesla team for its accomplishments last year. He noted that revenue has increased by 50% and operating income doubled. "We believe we are in a good trajectory," Kirkhorn said, also highlighting that demand is very strong for the company's products. 
16:40 CT – "I would like to make it clear that there is path towards a sustainable energy future," Musk said, adding that Tesla is ramping Megapack production at a rate that's faster than the company's vehicle output. "Manufacturing technology would be our most important long-term strength," Musk said.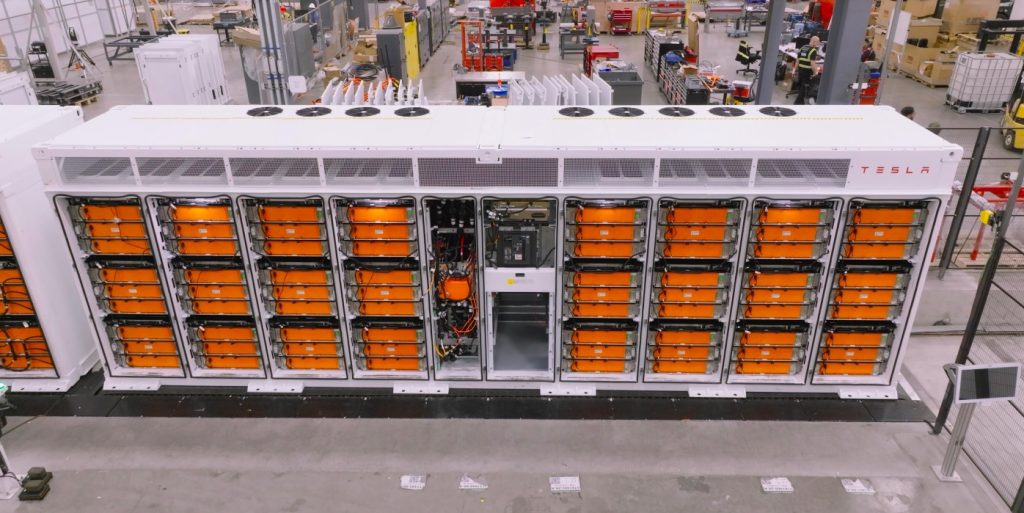 16:38 CT – Elon also highlighted a number of key updates for Tesla FSD Beta, which has been rolled out to roughly 400,000 users. Total miles driven with FSD Beta outside of highways reached 100 million miles as well. The CEO also highlighted the safety of the FS Beta program. "We would not have released FSD Beta if these statistics were not accurate," Musk said. 
16:37 CT – Elon noted that Tesla's demand is strong, especially following the price cuts. The company has seen its strongest orders in January 2023, almost twice as much as production. "We think demand will be good despite probably a contraction in the auto industry as a whole," Elon said. 
16:35 CT – Here are Elon's remarks. "It was a fantastic year for Tesla. It was our best year ever, on every level," he said. 
16:32 CT – And it starts! Elon, Zach, and other executives are present. Martin Vicha is opening the call.
16:29 CT – One minute to go! Who thinks this is going to start in Elon Time? The results are positive though, so Tesla may start this earnings call early.
16:15 CT – This coming call will definitely be interesting. Tesla's Q4 and FY 2022 vehicle delivery and production report was framed so negatively that it's almost a pleasant surprise to see the company's numbers showing a lot of strength. Tesla posted great results in Q4, so it would be interesting to see exactly what the company's executives would discuss in the earnings call. 
Tesla's Q4 and FY 2022 earnings call webcast can be viewed below.
Don't hesitate to contact us with news tips. Just send a message to simon@teslarati.com to give us a heads up.