Tesla is definitely ramping up its marketing efforts, with the company's social media teams actively posting new content on several platforms. This was particularly evident on YouTube, where a video of Elon Musk's recent speech to Gigafactory Nevada employees about the facility's expansion was shared.
Musk proved extremely thankful to Giga Nevada's employees. He credited them for the milestones that the facility has achieved to date, and he also rallied the troops by highlighting the fact that much more growth is coming in the future. As Musk noted, the recently announced expansion to Giga Nevada is simply "Phase 2." 
While discussing the additions to the already impressive facility, Musk explained that Giga Nevada would be home to a massive 4680 battery plant. And while images shared in Musk's presentation suggest that the 4680 battery cell plant only consumes a relatively small part of Giga Nevada's full structure, the facility would be capable of adding 100 gigawatt-hours of batteries for the company. Long-term, Musk stated that the facility's 4680 cell factory could achieve as much as 500 gigawatt-hours.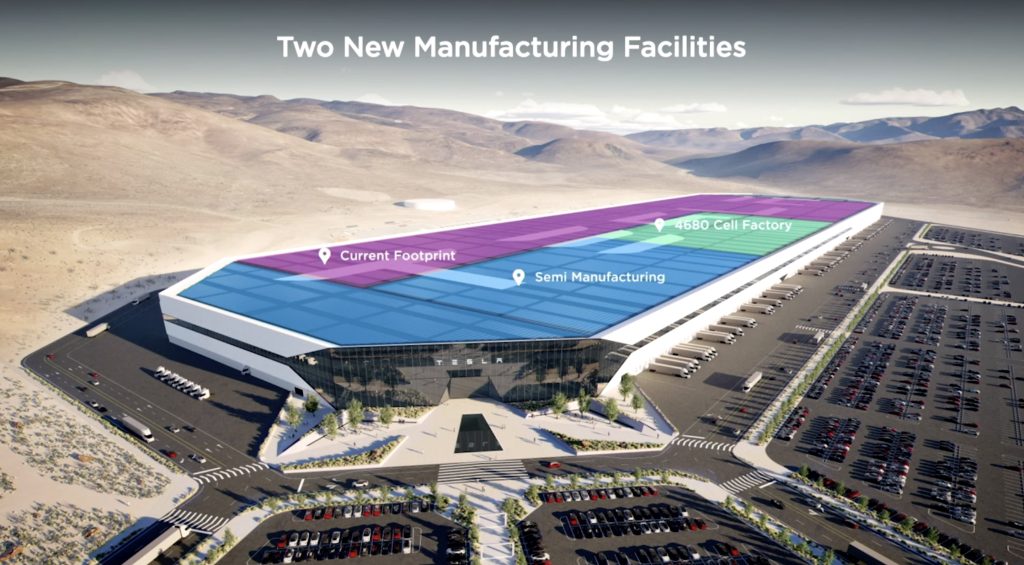 "We're going to do our high volume semi-truck manufacturing here, and were'e also going to be adding 100 gigawatt-hours of Tesla 4680 cell manufacturing here. And that's just the start. I think long-term, we may do as much as 500 gigawatt-hours long-term, but this increment is 100 gigawatt-hours. Yeah, so it's a hugely important game-changer," Musk said. 
Musk's recent comments about Giga Nevada's 4680 factory bode well for the new battery cell's ramp. Since it was announced during Battery Day over two years ago, Tesla's 4680 cells have experienced a challenging ramp. The fact that the company is planning a dedicated space for the new battery's manufacturing in Giga Nevada suggests that Tesla has already overcome most, if not all, of the challenges it had with the mass production of the 4680 cells. 
Watch Musk's speech to Giga Nevada's employees in the video below.
Don't hesitate to contact us with news tips. Just send a message to simon@teslarati.com to give us a heads up.