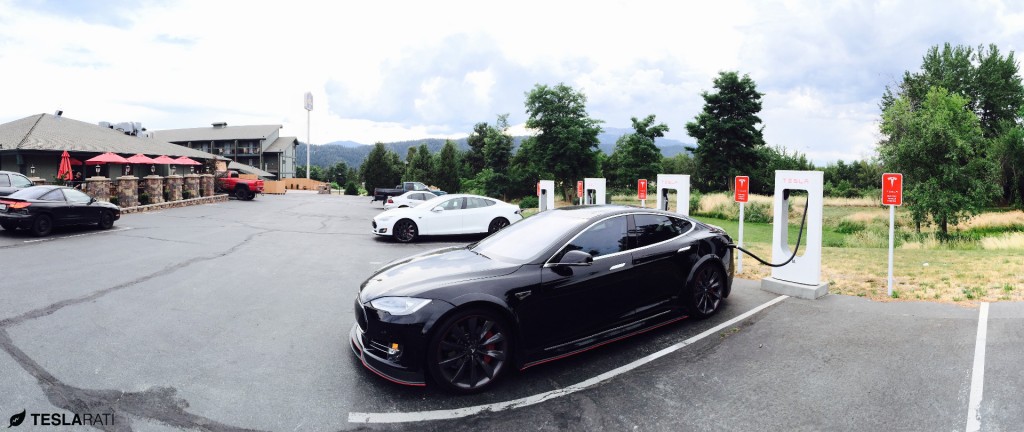 Ever since the first announcement of the Tesla 691-hp, dual-motor, Model S P85D, later followed by a 762-hp Ludicrous Mode P90D, its horsepower rating has been made the centerpiece across countless headlines. What most people failed to realize was that Tesla was quoting a combined horsepower rating for both electric motors.
Still, that wasn't enough to stop some concerned Model S owners from challenging Tesla's horsepower claims by sending an open letter to the company. The letter was presumably heard by the automaker as Tesla CTO JB Straubel took to the company's blog to clarify their position with how electric "horsepower" is defined.
Straubel says, "Defining electric power in terms of horsepower is not very intuitive. Kilowatts or Megawatts are a much more useful unit. Electricity alone can't generate physical motion the way a horse or a fuel-burning engine does. Since the battery electric horsepower rating varies it is not a precise number to use for specifying the physical capability of an EV."
Just a few short months from the initial open letter sent to Tesla, the company has since removed all references to horsepower from its Design Studio.
BEFORE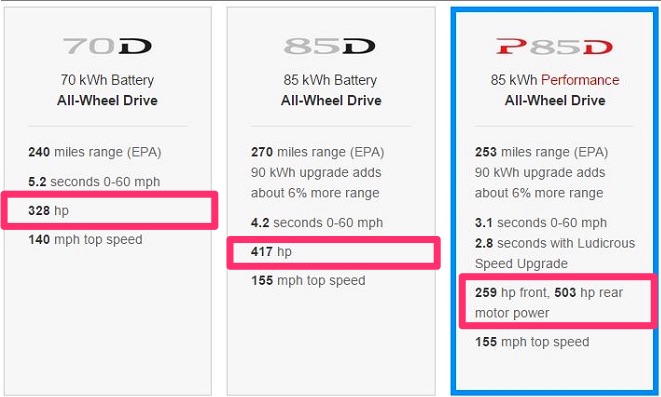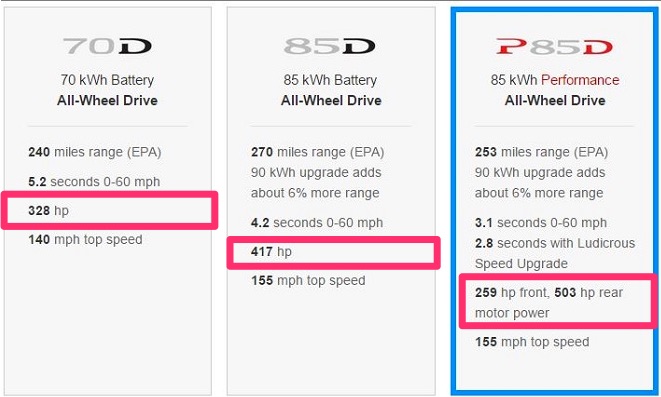 AFTER
(as of Oct. 27, 2015)