Pushing forward with the development of its hydrogen-electric trucks, Tesla Semi rival Nikola Motors has announced that all 11,550 deposits placed for its vehicles have already been refunded. The company's completion of its refunds comes amidst the release of the startup's newest truck, the Nikola Tre, which is designed to compete in the EU market.
In trademark Nikola fashion, the company seemingly threw another shade at rival Tesla, stating that it does not operate on customer's money. The trucking startup further noted that a company could not be "environmentally sustainable without being financially sustainable." In a later statement on Twitter, Nikola noted that it opted to refund all the deposits placed on its vehicles because it did not want customers "thinking we were using their money to operate our business." 
All 11,500 truck deposits have now been refunded (except a few non responsive). We don't operate on customer's money. You cannot be environmentally sustainable without being financially sustainable.

— Nikola Motor Company (@nikolamotor) November 5, 2018
The completion of Nikola's refunds for its electric trucks comes as the startup unveiled its latest vehicle to date. Last Monday, the company opened reservations (at zero cost) for a hydrogen-electric truck that's specifically designed for European markets. Dubbed as the Nikola Tre, the vehicle boasts 500 to 1,000 HP, 6×4 or 6×2 configurations and a range of 500 to 1,200 kilometers depending on options. The truck, which arguably looks the most conventional among Nikola's offerings, is also created to fit within the current size and length restrictions for the European region.
Just like the Nikola One sleeper and the Nikola Two daycab, the Nikola Tre is armed to the teeth with technology. The company noted that the vehicle, apart from having range rivaling or exceeding even those of diesel-powered semi-trucks, would have fully autonomous features. In a press release, Nikola Motor Company Founder and CEO Trevor Milton noted that the Tre is expected to begin production for the vehicle sometime in 2022-2023.
"This truck is a real stunner and long overdue for Europe. It will be the first European zero-emission commercial truck to be delivered with redundant braking, redundant steering, redundant 800Vdc batteries, and a redundant 120 kW hydrogen fuel cell, all necessary for true level 5 autonomy. Expect our production to begin around the same time as our USA version in 2022-2023," Milton stated.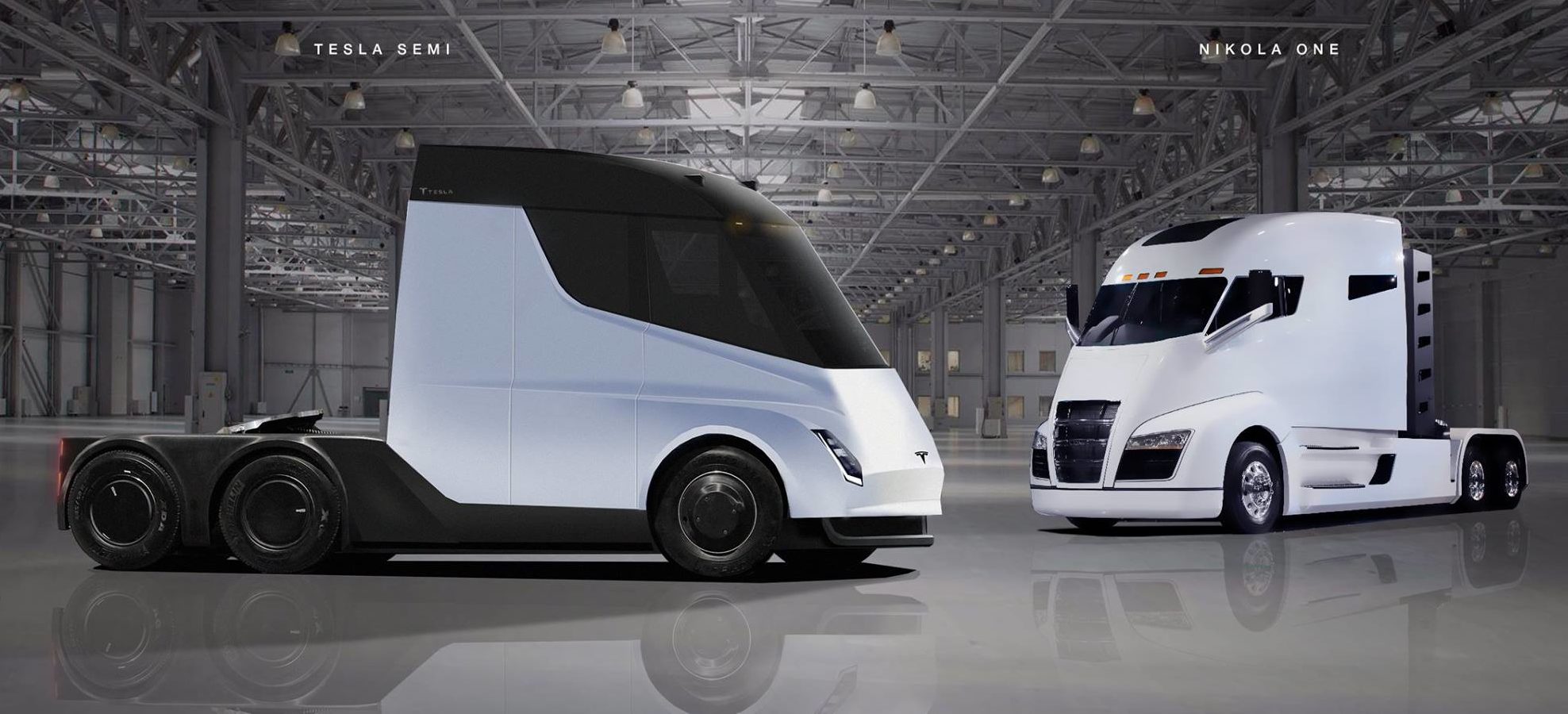 Short-term goals for the Nikola Tre are already underway. European testing for the vehicle is expected to begin in Norway around 2020. The company is reportedly in the preliminary planning stages to identify an ideal location for its European manufacturing facility as well. A prototype display of the Nikola Tre, together with a working unit of the Nikola Two, is also expected to go on display in the company's upcoming Nikola World exhibition on April 16-17, 2019. An example of a hydrogen fueling station for the company's vehicles will be shown at the event too.
As Nikola starts moving forward with the development of its hydrogen-electric trucks, electric car maker Tesla continues to conduct real-world tests of its all-electric long-hauler, the Semi. Since its unveiling back in October 2017, the Tesla Semi has been sighted several times across multiple states in the US doing road tests. In a recent sighting, the Tesla Semi was seen charging at the Madonna Inn station using the company's existing network of Superchargers. A brief glimpse of Tesla's temporary "Megacharger" setup for the Semi was even spotted in a photograph.
Tesla plans to start producing the Semi sometime in 2019. Nikola, for its part, has declared that by 2028, its fleet would be the "largest energy consumer" in the United States. While it remains to be seen if Nikola could support its trucks with a network of hydrogen fueling stations, the arrival of its vehicles, as well as offerings from established electric car maker Tesla, could make the long-haul market far more competitive in the years to come.