Toyota invested $11.1 million in schools in Indiana to boost their STEM programs. The investment supports future STEM careers in the area, including job opportunities in the auto industry.
During the unveiling of the new Grand Highlander three-row SUV, the Japanese automaker also announced an $803 million investment in Indiana. The $803 million includes investments toward producing two new SUVs—one being the 2024 Grand Highlander. It also includes Toyota USA Foundations' $11.1 million investment in schools in Indiana.
"Today is another Toyota Terrific day for the state as they roll out their first Grand Highlanders down the production line," said Governor Eric J. Holcomb. "And not only that—we also celebrate Toyota's continued contribution to early learning programs, which will further help strengthen investments we're making across the state and set the stage for some of our youngest Hoosiers to pursue a future in STEM."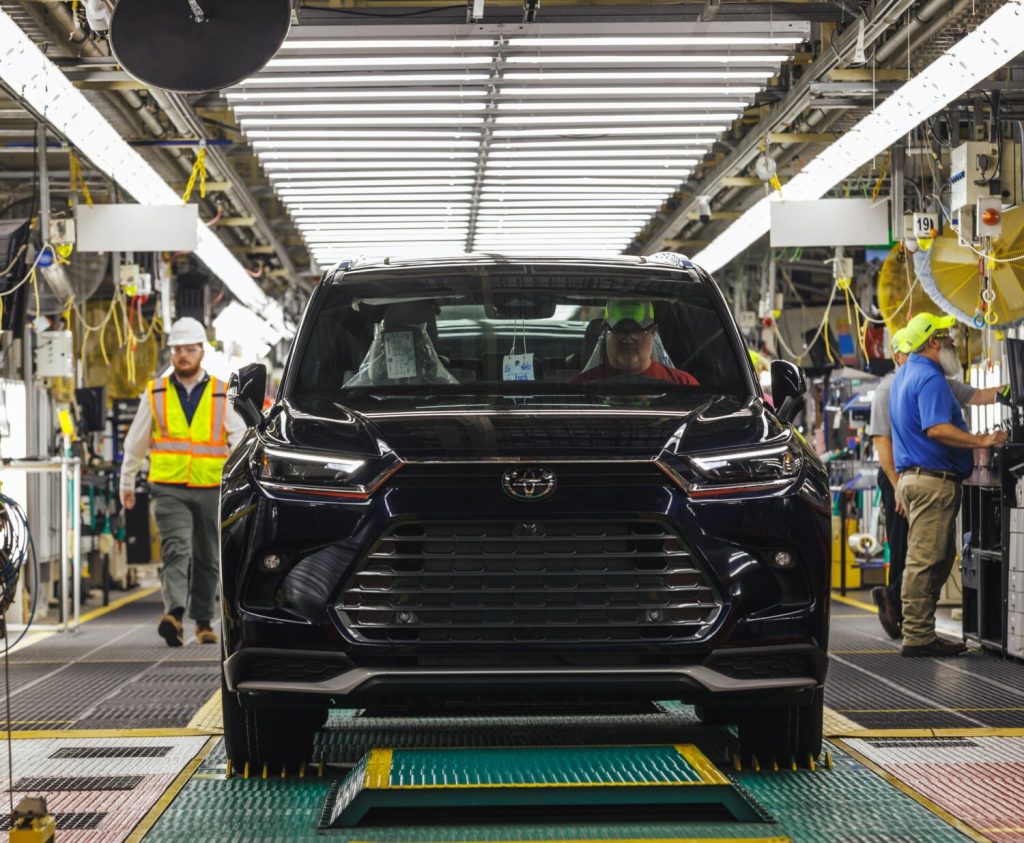 Evansville-Vanderburgh School Corporation (EVSC), North Gibson School Corporation, Building Blocks, and Youth First Inc. will distribute the initial funds of Toyota's investment. The legacy automaker's grant will provide access to quality PreK education, student mental health resources, multi-language learning, and hands-on STEM programs for teachers and students.
Toyota USA Foundation's investment is part of its Driving Possibilities grant initiative, which the company first announced in 2022. Driving Possibilities is a $110 million national initiative by Toyota geared toward preparing children for careers and engaging with local communities connected to the automaker. Toyota USA Foundation, Toyota Motor North America (TMNA), and Toyota Financial Services (TFS) fund the Driving Possibilities initiative.
"Our goal is to increase awareness of future STEM careers while helping build sustainable programs in the communities where our Toyota team members live and work," said Tellis Bethel, group vice president of social innovation at Toyota. "It's exciting to see the expansion of Driving Possibilities near our Toyota Indiana plant with up to $4.2 million in the first year and more in years to come."
As the auto industry gears towards high-tech electric vehicle development, supporting STEM programs is an investment in the future. Toyota bolstered electric vehicle investments and technology in China last month. China is proactively encouraging the adoption and development of electric vehicles by local automakers.
The electric vehicle market has created an opening for automakers to reinvent themselves or for new companies to enter the auto industry. Besides China, other countries are also heavily investing in the EV market. As a legacy automaker, Toyota is also preparing for the transition to EVs. In June, Toyota received a a$853 million subsidy from the Japanese government to expand local battery production.
The Teslarati team would appreciate hearing from you. If you have any tips, contact me at maria@teslarati.com or via Twitter @Writer_01001101.