Blink Charging, a leader in manufacturing EV chargers, has announced a massive order from the United States Post Office.
The U.S. Post Office has been engulfed in controversy ever since it announced that it would pursue electrifying its fleet. At first, the government agency only planned to electrify roughly 40% of its vehicles, but this number has slowly increased following a public backlash. Now, Blink charging has announced that it will provide the USPS with 45,500 chargers.
Blink will supply the USPS with 45,500 units of its Series 7 dual-port level 2 charger. With two massive 18-foot cables, the charger can charge two vehicles simultaneously at a rate of 19.2 kW each. No financial information was made available about the deal.
This combination of speed and simple installation makes the Series 7 a fantastic choice for the Post Office, which will likely only charge vehicles overnight anyway and will not require the higher power capable from a Level 3 charger.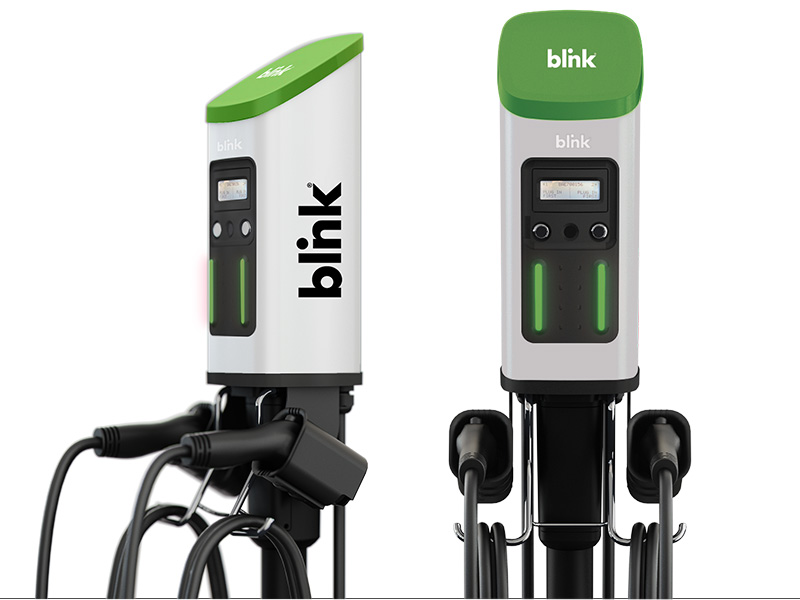 "We are honored to be selected by the U.S. Postal Service to provide our reliable and advanced EV charging stations and ancillary network services for their growing fleet of electric vehicles, and we applaud their efforts to modernize and make the move towards a sustainable and efficient electric fleet," said Michael D. Farkas, Founder, and CEO of Blink Charging:
"The Postal Service's recent announcement of purchasing more EVs and building the necessary charging infrastructure is another step in developing a complete transition in going electric. This move towards electrification sets a precedent that we are hopeful all fleet owners will follow."
This massive order of chargers follows more good news for the company. The U.S. Department of Transportation recently announced a fund of $2.5 billion for level 2 and 3 charging infrastructure to be placed in and around highways, which Blink Charging qualifies for. On top of that, Blink Charging chargers also qualify for the $4.75 billion set aside for EV infrastructure in the Inflation Reduction Act.
William is not an investor in Blink Charging.
What do you think of the article? Do you have any comments, questions, or concerns? Shoot me an email at william@teslarati.com. You can also reach me on Twitter @WilliamWritin. If you have news tips, email us at tips@teslarati.com!