If you're on the verge of buying your first Model S or Model X and have spent countless hours toggling between what seemingly feels like an endless combination of wheels and interior trim options, I encourage you to go visit a Tesla Store (or Service Center) and see everything in person. This applies to you upcoming Model 3 buyers as well. You'll know what I mean.
The Tesla Design Studio is a dreamer's playground and an indecisive buyer's worst nightmare. Unlike a traditional dealership model where pushy sales person offers you free instant coffee in exchange for your signature that will commit you to owning a vehicle with preselected options, buying a Tesla couldn't be more different. It's fun. It's efficient – heck, Tesla makes buying a car no different than buying a multi-pack of toothpaste from Amazon.com – and it's addictive (expect to login to My Tesla relentlessly).
However, take away the ability to be forced into an on-the-spot impulse buy and the experience can actually become more, stressful?
The Tesla Design Studio offers a great selection of options. You're literally given 100% freedom to custom build the vehicle of your dreams. From battery size, to paint color, to seating options, and down to the onboard gadgetry (ie. Autopilot, lighting), you are in full control of what ends up being delivered to you. But with the freedom also comes decision paralysis. There's plenty of discussions across the Tesla forum where would-be buyers solicit help from the community in choosing their configuration.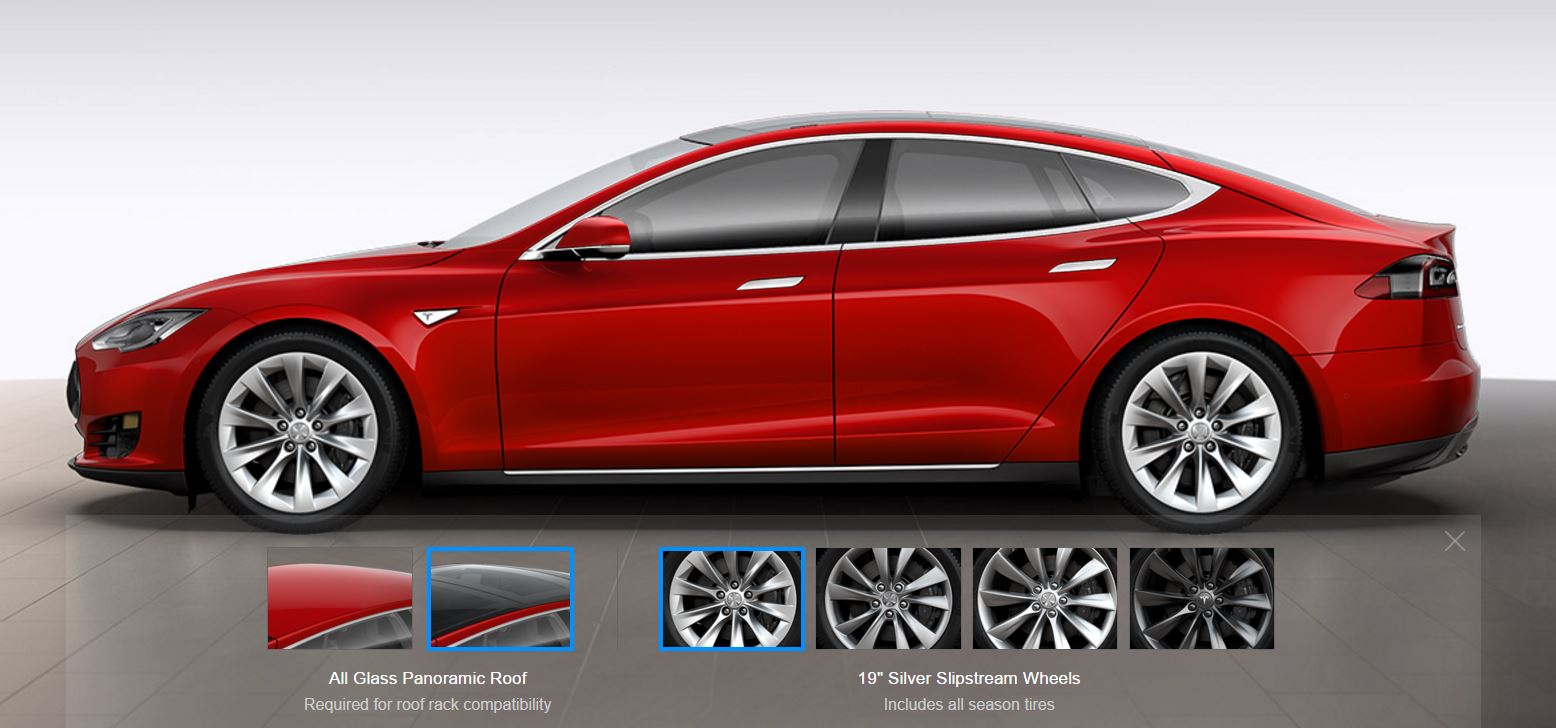 Making a product selection through a 2D illustration can never replace being able to see the item in person. Case in point. Choosing wheels through the Model S configurator looks something like this. Pick a wheel size. Pick a shade of color, and pick a wheel design. Well, the fact that they all look great in the illustration doesn't help in the decision making process.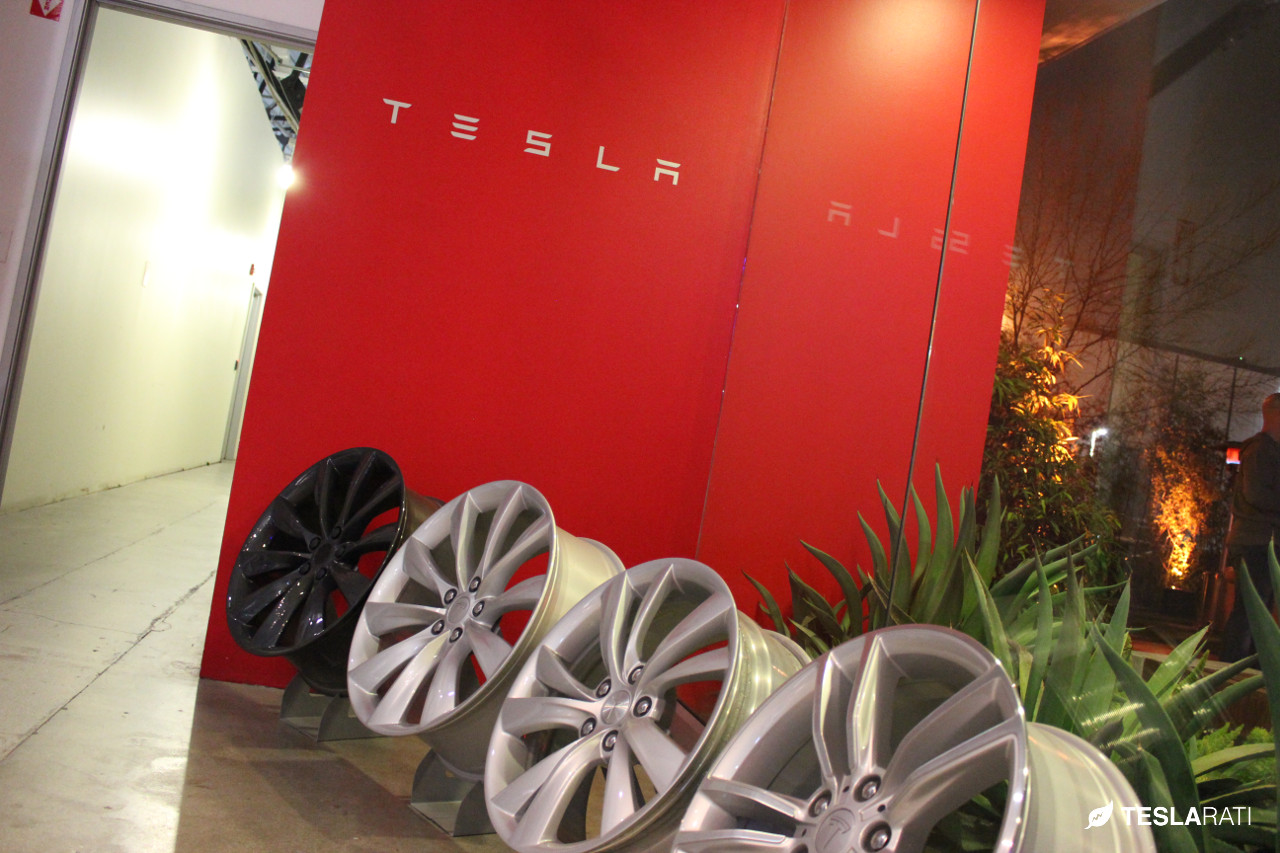 Instead, go visit a Tesla showroom and see the wheels in person. You'll see shadows casted off of the unique contours of each wheel design. And you'll see what silver and grey really look like in person. All of which you can't do when looking at an illustration through the online configurator.
Below we see Tesla's new 19″ Slipstream wheels (silver) next to a 21″ Turbine wheel (grey).
The moral of the story is, go visit a Tesla store and jot down notes on what you particularly liked about each selection. Gawk at the showroom Tesla. Touch the wheels, feel the interior trim selections, and soak in the characteristics for each option.
After all, you can't get a better perspective of a product than to see it with your own eyes.
Related Topics