Tesla has completed the first production build of the Model 3, according to a tweet by CEO Elon Musk. The announcement comes less than a week after Musk revealed that production of the highly anticipated electric car was two weeks ahead of schedule and the first "SN1", or serial number 1 car, would be completed on Friday, July 7.
The serial tech entrepreneur also revealed in Saturday's tweet that venture capitalist and Tesla board member Ira Ehrenpreis holds rights to own the first Model 3 off the production line. However, Musk noted that Ehrenpreis gifted his rights to own the exclusive serial number 1 car to Musk for his 46th birthday.
Musk owns the first production Tesla Roadster, Model X, and will soon own the first Model 3 once "final checkout" is completed. Tesla board member and serial investor Steve Jurvetson owns the first Tesla Model S production car.
Musk also shared a black and white photo of the first Tesla Model 3 rolling off the production line at the Fremont factory.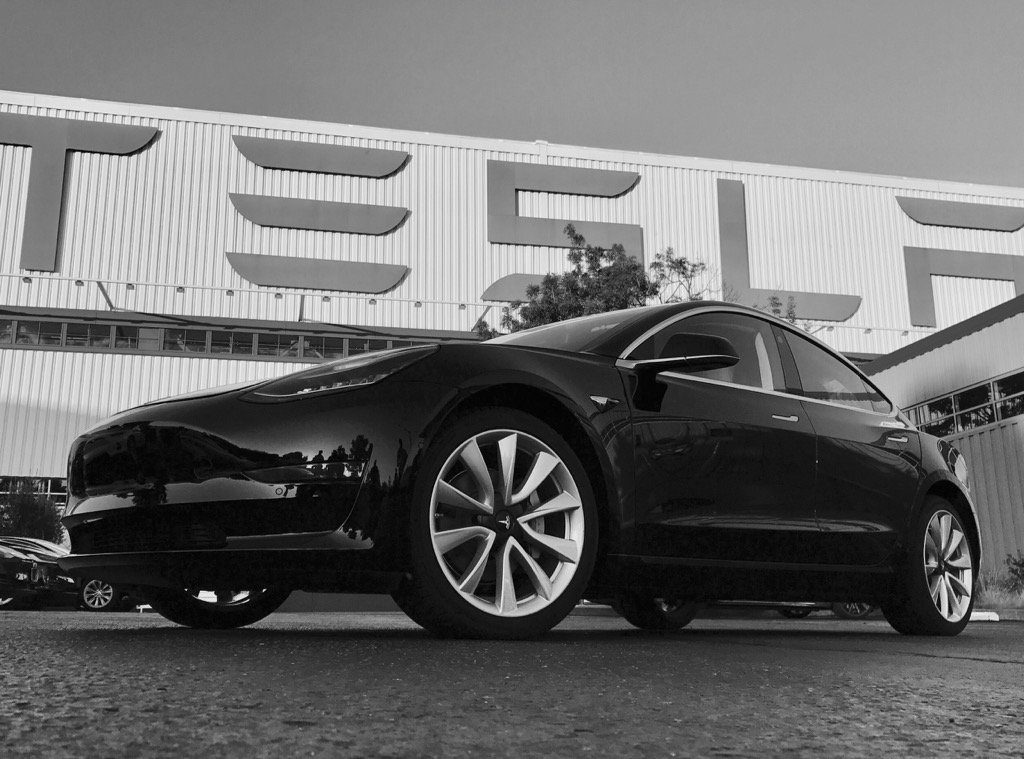 Tesla will deliver the first thirty Tesla Model 3 vehicles to customers in a "handover party" on Friday, July 28.
With likely 400,000 Model 3 reservations in the books, Tesla will likely do a slow rollout of the Model 3 Design Studio, starting on July 28 and over the subsequent weeks by reservation sequence. As confirmed during Tesla's recent annual shareholder's meeting, the initial online configurator will provide buyers with a choice of color and wheel type. "It's kinda gonna be like what color do you want, and what size do you want? That's basically gonna be the configurator" said Musk.
Tesla will initially produce single motor rear wheel drive versions of the Model 3 followed by a dual motor and performance variant in 2018. Initial buyers will be given a choice between 18″ or 19″ wheels and paint color.
Though Musk's photo of the first Model 3 "SN1" car was purposely posted in black and white, leaving fans with an element of mystery, a picture posted onto Facebook by Tesla Model S owner Nan Lin, who spotted the first production Model 3 while Supercharging at the Fremont factory, may have stole some of that thunder.
"As I charged my Model S P90D at Tesla's Fremont factory, THE FIRST EVER production Model 3 pulls up for a photo shoot! This was confirmed by members of TESLA Owners Worldwide and Elon Musk's twitter post!" said Nan.
Updated: Musk also shared a picture of the gorgeous black Model 3 in full color.