Kimbal Musk is giving away his fully-loaded Tesla Model 3 to a lucky donor for Big Green, his nonprofit food literacy program for children. Kimbal's Tesla is particularly special in the way that it is the holder of VIN#0006, making it one of the first Model 3s to be ever made.
In a video recently posted on his official Instagram page, Kimbal Musk encouraged interested individuals to participate in the campaign. Candidly introducing himself and his nonprofit, Kimbal described his Model 3 as a one-of-a-kind vehicle that was among the first ones manufactured by the Tesla.
"I'm Kimbal Musk, and I'm teaming up with Omaze to bring real food and Learning Gardens to kids across the country by doing the unthinkable — giving away my personal Tesla Model 3."
Those interested to win Kimbal Musk's Model 3 are advised to head over to omaze.com/tesla, which directs to a page where donations can be made to the nonprofit. Joining the fundraiser for Kimbal's vehicle costs as little as $10, which gives donors 100 entries for the electric car. Larger donations give donors more chances to win the rare Model 3, with a $100 donation giving 2,000 entries, and a $5,000 donation giving as many as 50,000 entries to the raffle.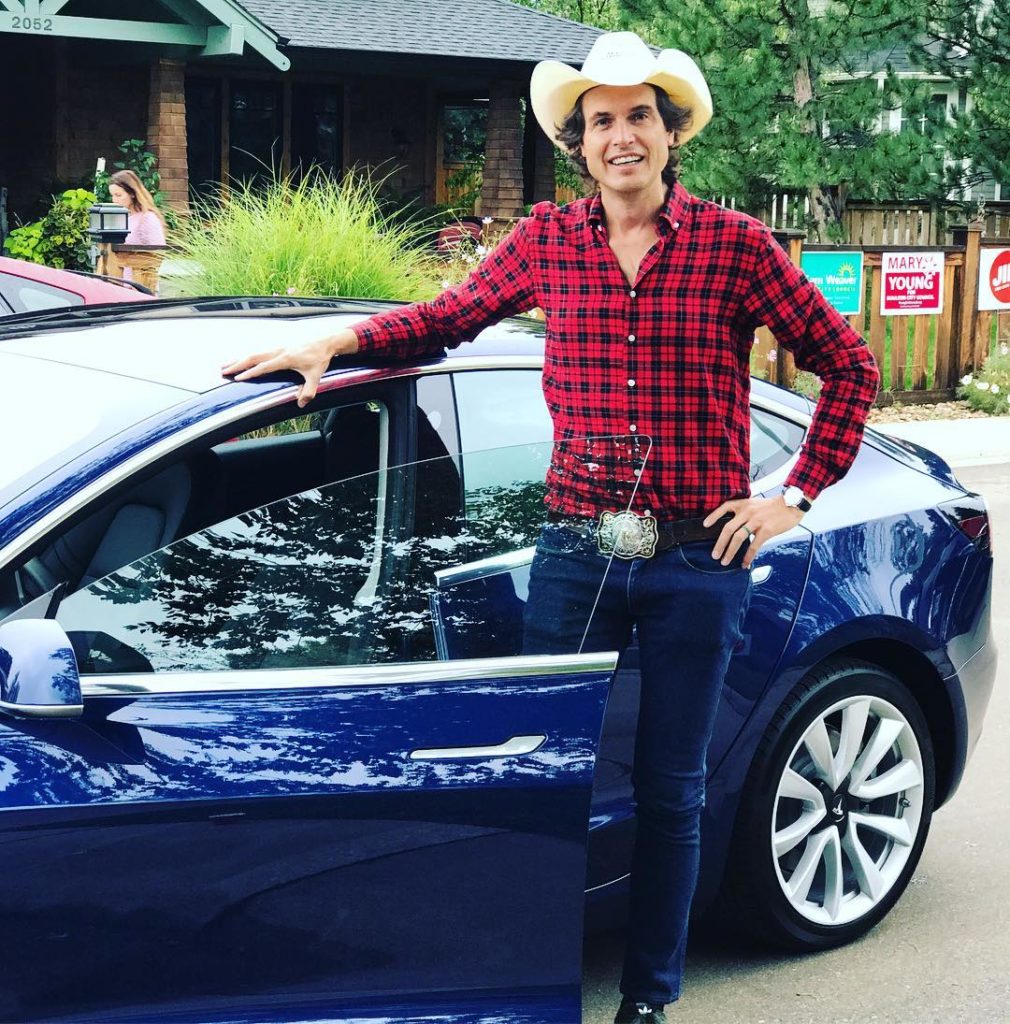 All proceeds to the fundraiser will benefit Big Green, an initiative started by Kimal that's aimed at connecting children to healthy, organic food through a nationwide network of Learning Gardens and food literacy programs. As noted in Omaze's official page for the fundraiser, donations starting from $50 can already provide seeds, plants, and supplies for a single school's garden for a whole year. Considering the fact that the fundraiser's prize is a one-of-a-kind, fully-loaded Tesla Model 3, there is a good chance that Musk's latest campaign would be able to provide seeds, plants, and supplies to several schools for years to come.
Just like his older brother Elon, Kimbal Musk is also a jack-of-all-trades, sitting on the board of Tesla Motors, SpaceX, The Anschutz Health and Wellness Center, and Chipotle Mexican Grill. A food enthusiast and a chef at heart, Kimbal has a soft spot for local farmers and children, which ultimately encouraged him to start Big Green. So far, Big Green has built 200 Learning Gardens across the country.
With a starting price of $35,000 and drive quality that even one of its staunchest critics could not deny, Tesla Model 3 is argued to be the industry's most disruptive vehicle to date.