Rivian's Halloween update launched over the weekend, and it's packed with some super "Make it Spooky" easter eggs. 
Teslarati received a brief overview of the Halloween update from Rivian. Previously, we reported on the update's fun visualizations, which turned pedestrians into zombies and witches counting down to All Hallow's Eve.
Rivian filled us in on the other fantastic Halloween treats it packed into the update, starting with the company's yeti transforming into a vampire. The transformation signals the R1 driver that the Halloween update is available through their in-vehicle screen.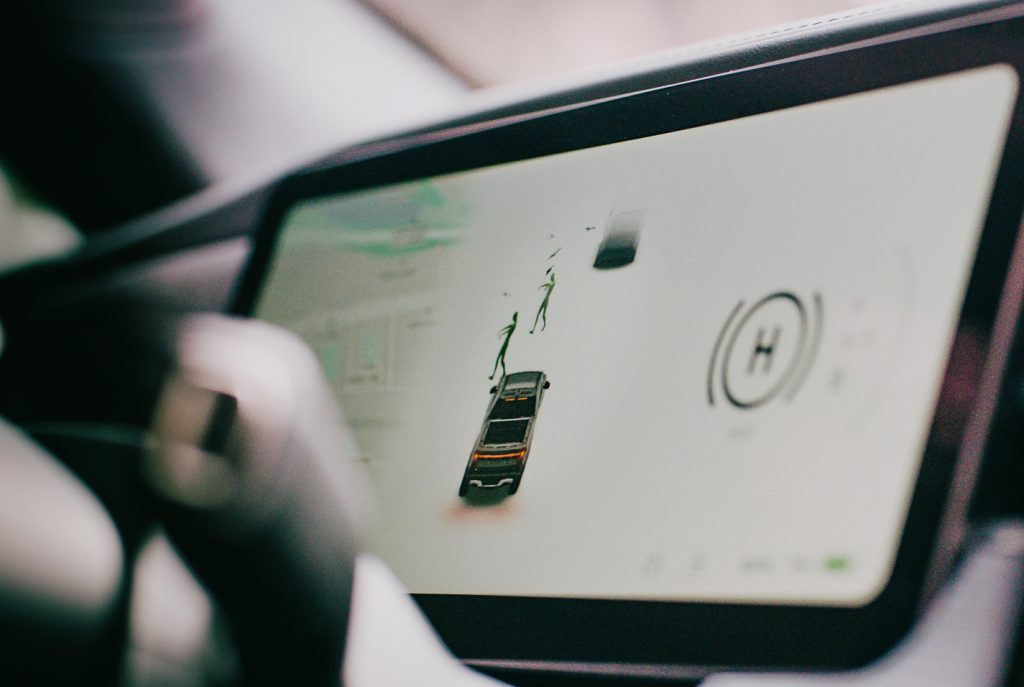 To access Rivian's Halloween easter eggs, Rivian R1 owners must go to their mobile app and click the "Halloween" tab under "Settings" on the in-vehicle screen. Toggle the "Make it Spooky" option. Once it is turned on, the accent light on Rivian R1 vehicles will turn green, reminiscent of the swamp monster.
Meanwhile, a pumpkin will roll out in the ADAS view when the door, gear, tunnel, front, trunk, or R1S liftgate are opened. As mentioned earlier, pedestrians turn into zombies and witches with the update. The same transformation applies to cyclists and motorcyclists. The last Halloween treat applies when R1 vehicles are locked and unlocked. The R1S and R1T emit the famous organ sound associated with Halloween when it is locked and unlocked.
"This feature is a fun, topical illustration of an industry-wide shift towards 'software-defined vehicles'– vehicles that continuously evolve, managing their operations, adding functionalities, and enabling new features primarily through software.
"And the Halloween-themed update is just one example. Through our regular over-the-air updates, we consistently enhance core driving capabilities and introduce new features to Rivian vehicles, driven by feedback from the Rivian community," noted Rivian.
Rivian's Halloween update comes with the 2023.38.0 over-the-air update. Besides making it spooky for Halloween, v.2023.28.0 rolled out towing improvements and revamped the Drive Modes app in R1 vehicles. 
The Teslarati team would appreciate hearing from you. If you have any tips, contact me at maria@teslarati.com or via X @Writer_01001101.