SpaceX has found a way to expedite its next Starlink launch at the same time as its Falcon rocket recovery fleet heads to sea for attempted booster and fairing recoveries.
Discussed last week on Teslarati, Falcon 9's seventh 60-satellite Starlink launch (known as Starlink-6) was recently delayed from April 16th to the 23rd for unknown reasons. Still expected to be the second time SpaceX launches an internal Starlink mission from its NASA-leased Kennedy Space Center (KSC) Launch Complex 39A (Pad 39A) after its March 18th Starlink-6 mission, Starlink-7's launch date was slightly expedited on April 19th.
In a slight twist of fate, SpaceX has moved Starlink-7's launch from April 23rd to no earlier than (NET) 3:37 pm (19:37 UTC), April 22nd. If the schedule holds and things go according to plan, SpaceX will thus launch its 422nd Starlink satellite – including two Tintin prototypes orbited in February 2018 – on 4/22. Given that it only began operational Starlink v1.0 launches five months ago, SpaceX continues to make extraordinary progress towards initial constellation operability in spite of technical challenges, high-priority customer missions, a global pandemic, and – most recently – tornadoes in the vicinity of Cape Canaveral launch facilities.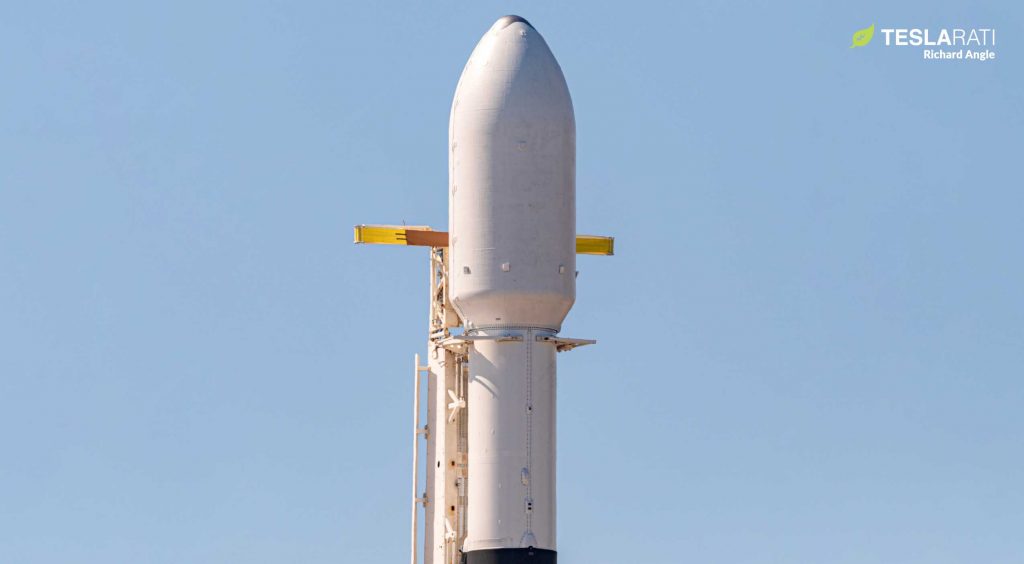 Aside from potentially pushing SpaceX well past the 400-satellite mark, the Starlink-7 launch is also the fifth time the company has dispatched its entire rocket recovery fleet — including drone ship Of Course I Still Love You (OCISLY), fairing catchers GO Ms. Tree and Ms. Chief, a tugboat, and a crew transport ship. Heading some 640 km (400 mi) northeast into the Atlantic Ocean, drone ship OCISLY left its Port Canaveral berth behind tugboat Finn Falgout early on April 19th.
About 36 hours later, twin fairing recovery ships Ms. Tree and Ms. Chief left Port Canaveral five minutes apart. At least twice as fast as the towed drone ship, both vessels – barring inclement sea states along the way – will likely arrive at the fairing recovery zone some 700 km (440 mi) downrange on the evening of April 21st. OCISLY should arrive at the booster landing zone around the same time.
Beyond a full recovery fleet, Starlink V1 L6 will also be the fifth time SpaceX attempts to catch both halves of a Falcon fairing and the third time it attempts to launch and recover flight-proven fairing halves. SpaceX has successfully reused fairings twice in November 2019 and March 2020, although only one of those four reused halves were recovered intact. As such, Starlink-6 will also be the third time SpaceX attempts to catch – or at least grab intact out of the ocean – a reused payload fairing.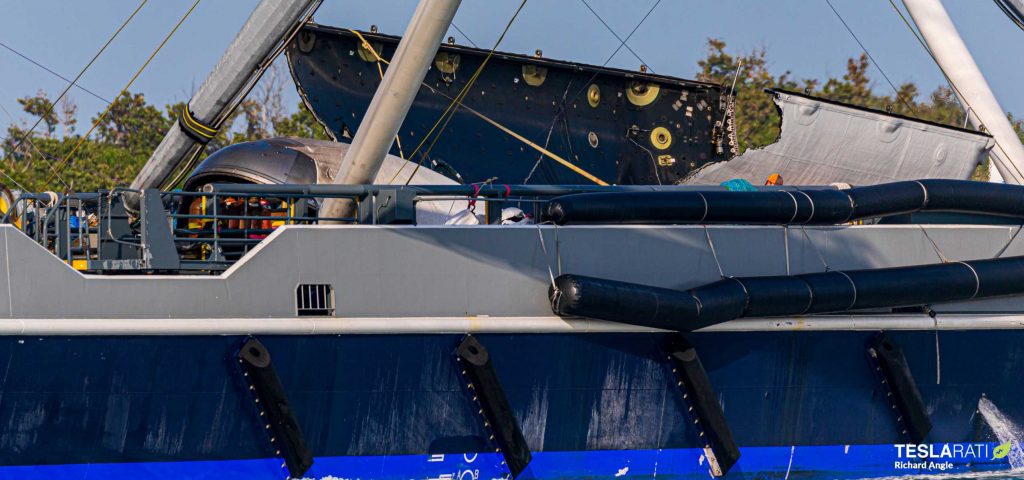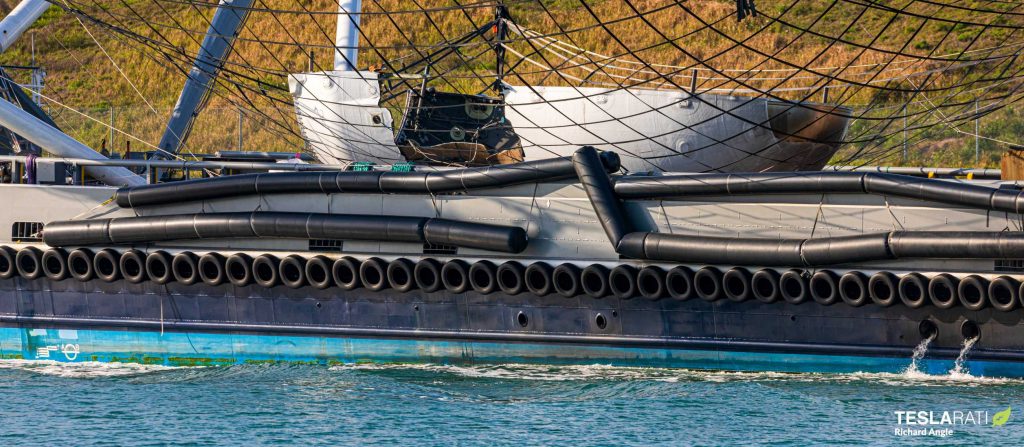 While SpaceX has a much better track record of successfully recovering fairing halves after soft ocean landings than actually catching them with Ms. Tree or Ms. Chief, even ocean recoveries are far from guaranteed. On SpaceX's last two launches and ocean fairing recoveries, three of four halves were heavily damaged either before or during the process of lifting them out of the water, while one reused half made it back to port intact.
Meanwhile, Falcon 9 booster B1051 completed a successful preflight static fire test on April 17th, firing up its nine Merlin 1D engines to ensure readiness for its fourth operational launch, now scheduled for Wednesday, April 22nd.